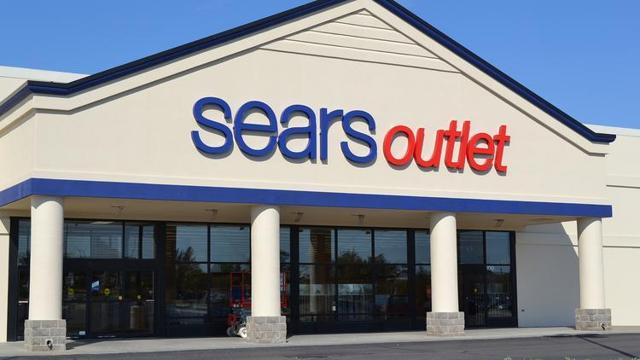 Sears Hometown and Outlet (NASDAQ:SHOS) is currently selling for less than its liquidation value- it has been for a couple years now. On the whole, net-nets (stocks selling at 66% or less of their net current asset value or their minimum liquidation value) dominate the S&P 500, but after digging into the maze that is SHOS and it's former parent company, Sears Holdings (NASDAQ:SHLD), there are many issues below the surface and a high level of uncertainty regarding any potential investment. Usually net-nets have issues and the majority of deep-value investors prefer a basket-approach to minimize risk from any individual issue, but even in such a case I see no reason to hold this stock.
The financials of SHOS aren't all that bad for a net-net. It had both positive earnings and operating cash flows in 2012 and 13, and on the whole has retained its asset value. The cash account has only been reduced by $2m in the past 4 years, not bad either. A quant might be satisfied with this face value performance and throw it in the basket.
It is impossible to discuss SHOS without bringing up its former parent company, Sears Holdings. Sears has been on the decline for about a decade now and is still reliant upon SHLD for its inventory, advertising, IT, real estate, and more. SHLD thus essentially profits from the provision of these services, acting as a means provider and negotiating at arms' length. This means that if anything negative were to happen to SHLD and if it were unable to fund these initiatives, SHOS would face serious trouble and be in a scramble to find suppliers, create its own website, and more. Possibly more troubling than this is the situation with Edward Lampert as CEO of Sears Holdings. There is rampant speculation as to his motives regarding the company and its future, with some saying he is attempting to liquidate the company for profit, others saying he is attempting to revitalize the retailer, and others saying a bit of both.
On the SHLD blog, his personal blog, in annual reports, in the press, and others, Lampert adamantly defends the idea that Sears is transititioning to a 21st century retailer which will use ecommerce and an "asset-light" model to become profitable once more. In the recent Chairman's Letter as of Feb. 25, 2016, Lampert discussed the transformation and highlights the Shop Your Way program, as well as its plans to become a truly integrated retailer. In a personal blog post, he discusses how other companies, such as Apple (NASDAQ:AAPL) have experienced similar issues, in his opinion. Now, there are a number of things Lampert could have planned for SHOS and it is possible that he may not be forthcoming with his true plans, as more than a few commentators have suggested, but given that he has been consistent in his beliefs on Sears for an extended period of time and since his actions are in line with this, it is only possible to take what he says at face value.
Lampert has been an activist investor of Sears since 2004, as he orchestrated the Sears Holdings merger between Sears and K-Mart, and he has served as CEO of SHLD since 2013. In my humble opinion, if one were to liquidate, it could have been done much sooner, without the cash losses and reduced ROI coming from his long holding period. This leads me to believe that he is being honest in what he publicly states. Of course I, like nearly everyone else, is unaware of their true real estate value and it is impossible to imagine all scenarios under which one could manipulate or profit from Sears in such a manner, but again, I will go with Ockham's razor here.
It is a possibility that SHLD will declare bankruptcy in the next few years and with Lampert extending his executive powers to 2018, investors are unsure how long they will have to wait to see the ending to this story.
Okay, so clearly anything can happen at what is basically SHOS' parent company, causing huge uncertainty and liability for SHOS. Ignoring SHLD for now, a quick peek into the latest 10-K of SHOS itself brings up a few of its own issues.
One of the first issues discussed is how SHOS is attempting to gain independence from SHLD. It is currently building its own IT system to reduce this dependence and they note that this will cause capital expenditures in the coming years to rise. Clearly if SHOS were planning to liquidate they wouldn't be building an IT system- more likely that investors will have to hope for this ship to turn around. The second issue which could have been drawn from a quick glance at the balance sheet is that of the $487.02m in current assets that SHOS owns, $434.85m are in inventory. The deep value investor would be buying into a highly illiquid net-net, ensuring that any profit made would be had through the sale of this inventory. According to the 10-K, most of it is comprised of home appliances, such as dishwashers, laundry machines and the like. The best net-nets hold cash and receivables, not undifferentiated heavy appliances which would likely have to be written down to unknown values in the event of liquidation.
Further, SHOS isn't even a net-net if you include the value of its $242.2m contractual obligations due in the next 5 years.

Ignoring this, the net current asset value is $11.25/share vs its current price of $6.11/share. The $68.3m in short-term borrowings are included in the balance sheet, leaving $173.72 unanswered for. The NCAV including this debt becomes $3.61. Not so much of a bargain as the financial statements suggest.
In my opinion, SHOS has no potential of a turnaround. It may be stemming the losses by shutting down stores, but it has no competitive advantage on which to compete with Home Depot and Lowe's in the appliance business. I am unable to assess the probability of a buyout, but unfortunately Edward Lampert seems to be the only one willing to purchase this company. This eliminates two usual options for net-net returns to the deep value investor. With amazing uncertainty at the parent company, for which SHOS is dependent on nearly all its backroom services and products, and with the sticky inventory and future operating leases it is obliged to pay in the coming years, you don't want none of this net-net.
Disclosure: I/we have no positions in any stocks mentioned, and no plans to initiate any positions within the next 72 hours.
I wrote this article myself, and it expresses my own opinions. I am not receiving compensation for it (other than from Seeking Alpha). I have no business relationship with any company whose stock is mentioned in this article.