JPMorgan Chase (NYSE:JPM) as most of you know is, of course, the largest bank in the United States by assets and has a market capitalization of $217 billion based on its current share price of $61.80. You also know that based on this market cap and name recognition alone, that this is also one of the largest companies in the country. While our economy continues to limp along in this low (but soon to be rising) interest rate environment, JPMorgan continues to chug along too. It has been a solid name that has been able to be traded successfully, but also makes for a longer-term investment, in my opinion, thanks to pending rate hikes. The fact is that like many others, JPMorgan is sitting in a good position to take advantage of the rise in interest rates. Right now the stock trades at just 10 times current earnings. For the most part, I think the data has strongly supported my prior buy call on the stock, which is in the middle of a 52-week range of $50.07 to $70.61. With interest rates rising likely at the end of the year and into 2017, should you consider the name here?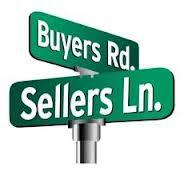 As I always contend, to determine where a company and its stock may be, we must ask does the "data continue to support a buy here?" Well, let me first say that the pullback from the 52-week high is in my opinion an opportunity. I especially like shares under $60. As you know, I always recommend you initiate a position small and then add in a pyramid fashion if the name pulls back and if the long-term story still makes sense. It seems it does in my opinion. If you opened a position in the high $60s, I'd be adding at or below current levels. Of course, this depends on the company's performance.
And there it is. I was happy that JPMorgan saw a top and bottom line beat against analyst estimates in its Q1 2016. Revenue came in at $24.08 billion, which was actually down up 3% from Q1 2015. However, it beat analyst estimates by a strong $680 million. This is the second quarter in a row of outperformance. Earnings themselves were pretty strong, considering the operating climate. Net income was $5.52 billion, up from last quarter's $5.43 billion. On a per share basis they came in at $1.35 per share, which beat estimates by $0.09 and was up from $1.32 last year.
Of course, as you know, I am always on the lookout for several key figures. As you know, I love to look for loan and deposit growth. Well, the bank saw healthy growth in deposits which were up 10% year over year, or $50 billion, while average core loan balances were up 25% year over year, and set a new record. Further, credit card sales volume was up 8%, while merchant processing volume spiked 12% year over year. The company is really delivering in the growth of these critical measures. When we factor in the interest income, the loans and the associated expenses, the company delivered an efficiency ratio of just over 60%, which is strong. Ideally, I like this number to come in around 50%, but it is in fine shape. The bank is performing well and is increasing both loans and deposits. Jamie Dimon, chairman and CEO, had this to say:
"We delivered solid results this quarter with strong underlying drivers. The consumer businesses continue to grow loans and deposits impressively, attracting deposits faster than the industry. The U.S. consumer remains healthy and consumer credit trends are favorable. While challenging markets impacted the industry, we maintained our leadership positions and market share in the Corporate & Investment Bank and Asset Management, reflecting the strength of our platform. Even in a challenging environment, clients continue to turn to us in the global markets and we saw positive net long-term asset flows in Asset Management. We are one of the most trusted financial institutions in the world, delivering consistently for our clients, communities and shareholders. We plan to increase capital return in the first half of 2016 as the board approved an incremental $1.9 billion in share buybacks. As we build for the future, we are continuously innovating and investing to succeed. We are strengthening the Firm to withstand any environment and to maintain scale and profitability through the cycle."
There is no doubt that with the volatility in interest rates and currency issues domestically that banks had been operating in a difficult environment. I am of the opinion that the cycle upswing is just getting underway. I love that the company continues to surpass expectations and continues to be extremely shareholder friendly. It still pays a strong 3.1% dividend yield, and I expect the dividend to grow. In fact, the company recently raised the dividend to $0.44, up from $0.40 per share per quarter previously. The company also moved to authorize a $1.9 billion incremental buyback program for its common stock. In Q1, it bought back $1.3 billion of stock. All things considered, with rates rising, banks most certainly stand to gain. While the stock has been pressured, many metrics are moving in the right direction. Consider adding to holdings below $60, but tread carefully in this aging bull market
Disclosure: I/we have no positions in any stocks mentioned, and no plans to initiate any positions within the next 72 hours.
I wrote this article myself, and it expresses my own opinions. I am not receiving compensation for it (other than from Seeking Alpha). I have no business relationship with any company whose stock is mentioned in this article.