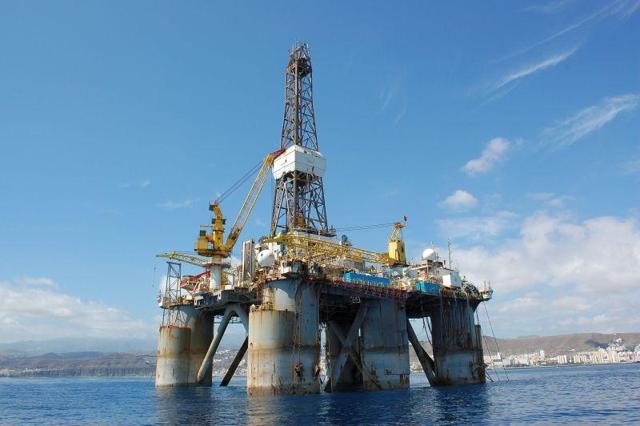 Click to enlarge
Image: The GSF Arctic III - Scrapped in August 2015.
This article is an update to my preceding article on Transocean Ltd. (NYSE:RIG) published on March 28, 2016, about ONGC KG Block.
Today, April 13, 2016, Offshore Energy Today published the following:
An appeals court in London has issued a final ruling in a case between the Irish oil and gas exploration company Providence, and Transocean, one of the world's largest offshore drilling contractors.

Appeal

Transocean then appealed the part of the 2014 judgement, related to whether Providence was entitled to set off certain spread costs against Transocean's claim.

According to a statement by Providence, the appeal of this aspect of the judgment turned on the Court of Appeal's interpretation of the wording of the consequential loss clause in the rig contract The appeal was heard in March 2016.

On Wednesday, April 13, 2016, the court of appeals granted Transocean's appeal on the set off point.

Providence says that all other aspects of Justice Popplewell's judgment remain in force, including the finding that Transocean was in breach of contract.

Fee: In a statement after the final ruling, Providence said it estimates the financial implications of the court of appeal's judgment will result in the payment of approximately US$7 million (excluding interest and costs) to Transocean.
On December 14, 2014, Providence received a positive ruling on the claim made by Transocean:
Providence Resources, the oil explorer led by Tony O'Reilly jnr, has said it received a positive ruling in a course case between it and Transocean, the provider of a drilling unit that drilled the Barryroe well in 2011.

Transocean had claimed that it was owed $19 million by Providence for the use of the drilling unit. Providence counter claimed against the company and on Friday last, Justice Popplewell ruled in the Commercial Court in London that Transocean was in breach of contract and that Providence did not have to pay the $19 million.
I estimated the total amount due to Transocean at approximately $8.2 million.
Commentary
It is an interesting case, whereas not financially significant, between an oil & gas company and a service provider such as Transocean Ltd. Providence owned 80% of the Barryroe project (Ireland), with its partner Lansdowne Oil & Gas, which had the other 20%. It took basically about four years to get a final judgment on the issue.
This small case is quite characteristic of the actual situation involving contract disputes between O&G operators, service providers such as offshore drillers and shipyards that build the rigs such as DSME or Jurong in Asia.
Since 2014, the number of claims has increased exponentially, due to early contract terminations and cancellation of new rigs for different reasons including breach, "force majeure" or termination for convenience without compensation such as Ocean Rig (NASDAQ:ORIG) against Premier Oil (OTCPK:PMOIY) recently - semisubmersible Eirik Raude.
One example is the case of Vantage Drilling (NYSEMKT:VTG) that has sought arbitration against Petrobras (NYSE:PBR) America, after the company terminated the contract abruptly for the UDW Titanium Explorer on September 2015.
Petrobras claimed a breach of contract and refused to compensate Vantage. The contract backlog remaining was nearly $1 billion and, consequently, Vantage Drilling was forced to file for bankruptcy.
I will not mention the infamous Macondo incident.
Another recent example: DSME filed a compensation claim against Songa Offshore (OTC:SGAZF) with the London Maritime Arbitrators Association ("LMAA").
A DSME spokesman was reported as saying that the shipbuilder incurred almost USD 844 million loss stemming from the delays in the construction of the rigs ordered by Songa in 2011 and 2012, due to their faulty designs.
I can go on and on with Seadrill (NYSE:SDRL) and the cancellation of the West Mira or Pacific Drilling (NYSE:PACD) and the cancellation of the Pacific Zonda. This trend will probably increase significantly in 2016 and probably in 2017.
Disclosure: I am/we are long RIG.
I wrote this article myself, and it expresses my own opinions. I am not receiving compensation for it (other than from Seeking Alpha). I have no business relationship with any company whose stock is mentioned in this article.