JPMorgan (NYSE:JPM) just released a credible set of numbers for the first quarter of 2016 - it certainly appears the headwinds impacting the large U.S. banks are not as dire as initially feared.
The financials are rallying and this is at least partly due to shorts covering.
But what does it mean for Citigroup's (NYSE:C) upcoming earnings?
In a prior article, I called out Citi 1Q'2016 estimate at $1.01 - I am revising this based on JPM's earnings.
I am now raising may estimate to $1.18. This is based on the following:
Better than expected March trading numbers (less than 10% year-on-year decline)
Slightly more modest energy loan losses impact in Q1
Lower U.S. dollar compared with Citi's major trading currencies
But what should investors focus on in the earnings call?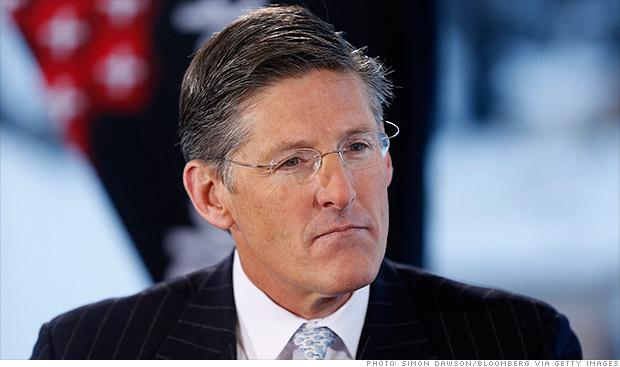 All about CCAR
For Citi, the CCAR process is key in 2016. If management can demonstrate its ability to return meaningful amount of capital to shareholders, then the path to earn RoTCE of 15% on its book capital is clear.
I'll leave you to work out what this means for the share price.
When I say a meaningful capital ask - I mean somewhere around $15 billion. Otherwise, Corbat's denominator problem will get worse.
On the flip side - at 0.7x tangible book value and factoring in a lower capital base going forward, the stock has the potential to explode up.
I expect the analysts to focus on CCAR submission and how Citi is able to model negative interest rates scenario. I will certainly endeavor to read the tea leaves and ascertain management's confidence around a substantial capital ask.
Again, I reemphasize, the all clear on the resolution plan is a very good sign the regulators are happy with the bank's management.
Part of it is clearly attributable to the shrinking of assets and businesses Citi has undertaken since 2009.
Breaking up Citi
The drum beats are growing louder when it comes to the question of breaking up Citigroup - I expect Mr. Corbat will have to deal with strategic queries on this topic.
The fact of the matter is that Citi has consistently traded below tangible book capital since the 2008/2009 global financial crisis. We are now in 2016 and 8 years later - this is not an acceptable position to find itself in.
To quote another banking CEO, Mr Jes Staley:
Let me say at the outset that, from my point of view, any management of a bank that is trading below its book value can't sleep at night. You, our shareholders, are saying that with the stock price at its current level, we are destroying value.
Citi's management does not seem to exhibit the requisite urgency on this point. I truly believe Corbat should follow Barclays footsteps in selling assets where it is a disadvantaged owner (read this as "sell Mexico" if it makes sense).
Cost base update
Citi has communicated substantial repositioning actions in Q4'2015 and 1Q'2016 - this is likely in response to revenue headwinds as well as creating capacity for investing in high ROA businesses (like credit cards).
Cost is one thing management can control (as opposed to revenue or regulatory environment) - I am looking out for further color on the cost base and efficiency ratios going forward.
Final thoughts
The macro environment, trading volumes and interest rates are not parameters Citi can control. But it can manage key strategic items like CCAR, capital management, cost base and strategic actions.
In my view, it is all about CCAR - if the firm cannot sustainably reduce its capital base to ~11% (100 basis points above minimum requirements) in its current business mix, then more radical action is required.
Is Citi a disadvantaged owner of Banamex Mexico to the detriment of shareholders?
Citi's Mexico businesses could prove to be a very expensive optionality on the LATAM growth story.
We will know the answers to the above questions in mid-June, when the Fed releases CCAR results.
I cover U.S., European, Asian, Canadian and Australian large-cap banks, identifying long and short opportunities. If interested in the topic, I encourage you to sign up as a "real-time follower" or message me if interested in a specific banking name.
Disclosure: I am/we are long C, JPM.
I wrote this article myself, and it expresses my own opinions. I am not receiving compensation for it (other than from Seeking Alpha). I have no business relationship with any company whose stock is mentioned in this article.