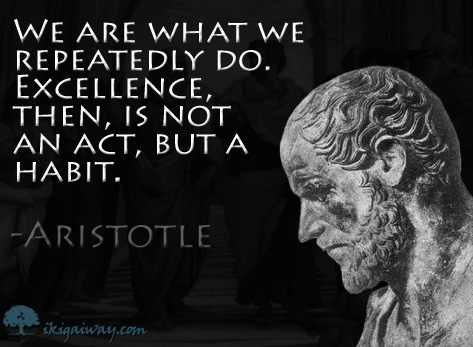 Source: ikigaiway.com
In my two careers, I've met many successful entrepreneurs. I remember some of them quite vividly, because they were unique in my experience, or because I learned things about business from them. I also remember a few who taught me something about life. I intend to write about a whole range of these encounters in a series of articles, so the present posting (Part I) will just introduce the first few entrepreneurs that made a deep impression on me. Throughout the anecdotes to follow, I will use false names, as many of these entrepreneurs would shun any sort of publicity, however mild.
Jack & Sam, "Far-Out Exploration"
The oldest story I have to tell concerns two long-time friends of mine that have been involved in the oil and gas business for decades. Let's call them Jack and Sam; Jack is a geologist, and Sam is a geophysicist. Together they founded their company, "Far-Out Exploration," in 1986. Now really, that is the key thing to note: they were partners, and after all of these years they still are. Their partnership was tested not just by time, but by the tremendous challenges of surviving in a deeply cyclical business that many other people, including myself, did not survive. They weathered the big collapse in oil prices in the late 1980s, and then the big collapse in 1998, and then again the collapse in 2008, and now in 2016, they are going through it yet again.
Steve Jobs' Quote: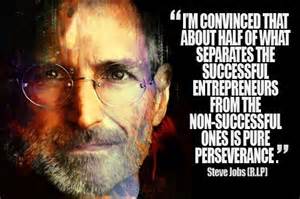 Source: itsolutionindia.wordpress.com
How did they do this? First, they have always been astute and extremely competent professionals. But I knew many others just as good, who didn't make it, so talent and knowledge were not the real explanation for their survival. They always worked really hard, and I think that was an important condition for success, but again, I don't think it is the main factor that allowed them to survive and prosper.
No, what I think did it was their steadfast friendship with each other, their true partnership. There were years, many of them, when the oil & gas business was so tough that they were reduced to subsistence food like peanut butter sandwiches (daily), and even then it was touch and go. They survived through consulting to other companies and selling drilling deals when they could. But when one of them would get work on a project, even if the other did not get hired (because they had much different skill sets), they always shared the income through thick and thin. In this way, they were able to persevere through all the down cycles.
Drilling Rig Activity: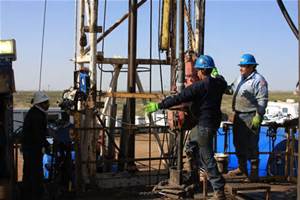 Source: theinfomine.com
Eventually, they realized that they would never really prosper unless they broke out of the consultancy game and really took some risk. A project came along that they consulted on that appeared to have tremendous potential, and they were really excited about it. They decided to buy a small working interest in the play, even though they really couldn't afford too many dry holes.
The first few wells were tremendous successes, and Jack and Sam were forced to go to the bank to get enough capital to keep paying for their share of the additional wells planned after the initial success. They went deeply into debt, for them a substantial risk, but the oil field grew and grew in extent until it reached a total of over 50 successful wells. They owned a small part of what will turn out to be about 15 million barrels of oil. It has made them rather well off, and they richly deserve it in my opinion.
They got there because of perseverance and courage, and their uncommon partnership. I learned the value of a real partnership, if handled correctly, from these two stubborn and resourceful entrepreneurs. When I look at oil companies on behalf of investors, I try to uncover those run by people who've been through tough times and survived, who've got very long-term partners or staff members that have been there from the beginning. I also look for companies that have done very well during cyclical downturns, because that's when the wheat gets separated from the chaff.
Ben the Networker, "Family Petroleum"
Another story from the oil business, but not about the oil business, comes from my work many years ago for a well-known oil entrepreneur in the West. Ben was a networker of outstanding ability, and as a result of that, many people knew and liked him. This had all sorts of benefits to his business. Ben had some networking habits that really impressed me, and although I could never match his talent in this area, I recognize what a good thing his approach was for making contact with people who were movers and shakers. Ben simply sat down every single day and wrote personal notes to the people whom he had been in contact with, or had heard a news story about, or had recently shown him something new or interesting.
Networking: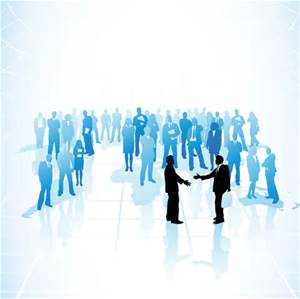 Source: janminihane.co.uk
I received a few of his notes at different times, and they were always thoughtful, courteous, and breezy or cheerful. You could not help but feel good about getting one, especially since it was from Ben. Ben always seemed to keep track of who could benefit from a note, and he seemed to find several people a day to write notes to. In a short amount of time, this might not make much difference in the scheme of things, but Ben did this for many, many years. Over time, his network became huge, and he was on a first-name basis with the leaders of many other oil industry firms. This got us access to more deals and more information than we would otherwise have had.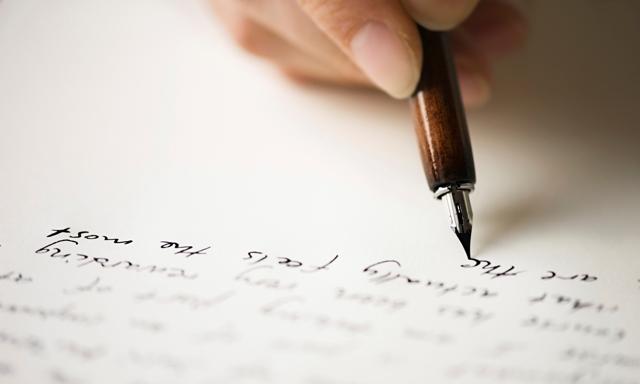 Click to enlarge
Source: theguardian.com
Ben also volunteered to do things for his community, including some chores that were thankless and very tough to carry out. These he did with great charm and perseverance, solving problems and getting things done that benefited many others. His reputation preceded him and that made it more likely over time that he would succeed in these community projects.
He also tried to be fair when he was forced to make hard choices. All in all, Ben's networking showed me how much better a business can do when the old "rolodex" is full and everyone is glad to hear from you. As I evaluate the management of traded companies, I look for those who do charitable work personally, who have reputations outside their industry as well as inside, and who are well-liked by other leaders.
Reginald & Harry, "Insightful Credit"
I met Reginald and Harry in a major metropolitan area, and they had a unique business model that surprised me with its effectiveness. Their business bought bad credit card debt (receivables) from the major card issuers. They then approached the card owners and persuaded them to pay something on the defaulted debt. They and some of their staff had been trained in psychology, and they used some persuasive and positive arguments to get people to act. The idea was to get people to clear their records by paying a major part of what they owed over time, and help them feel good about having done so.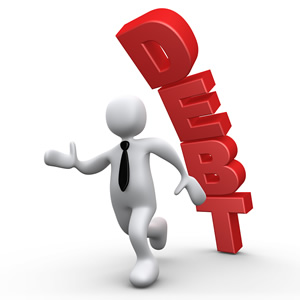 Source: maybankandbeckham.blogspot.com
Obviously, this approach didn't always work, but by taking the positive angle on it instead of the usual collection agency super-high pressure approach, they got results. If I remember right, their cost was about 5 cents or 10 cents on the dollar, and they often collected 30-40% of the bill. This provided outstanding margins for "Insightful Credit," and the business was soon growing by leaps and bounds. People who've defaulted on debts are often harassed relentlessly by bill collectors, and some of them seemed to really appreciate the unique, softer approach used by Reginald and Harry, and their team.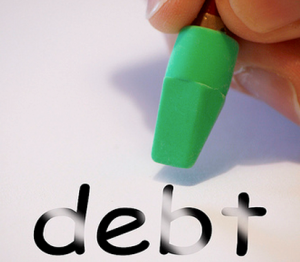 Source: consumerist.com
The lessons I learned from Reginald and Harry were these: first, it sometimes really pays to re-think the standard way things are done to see if improvements can be made. Second, a little humanity can get better results than trying to force people to fulfill their obligations. And third, real money can come from the most mundane things, if they are done in a unique and effective way. When I evaluate financial firms for investors, I try to find out how they treat their clients, i.e., whether they treat them as individuals, or just as a certain class of problem.
Often, in my experience, I have seen financial firm management teams treat their own clients badly out of indifference or laziness. But customer loyalty only grows strong when people feel they are treated well. In the modern business environment, there is a bank or insurance company on every other corner of every big city. How can they differentiate themselves from the competition? Think about that when you evaluate the stocks of banks and insurance companies.
Applying what I learned from these first three examples, I can make a first pass at traded companies that are worth a second look. I would separately evaluate valuation, earnings momentum, and a range of other factors, but this approach provides a good place to start, or it can serve as confirmation that a screening tool has chosen useful names. With respect to finding business partners who've stood the test of time, one great pair would have to be Warren Buffett and Charlie Munger of Berkshire Hathaway (NYSE:BRK.A) (NYSE:BRK.B). This company has the advantage of currently looking relatively cheap as well.
If we are looking for perseverance and courage, a good public company might be Ford Motor Company (NYSE:F), which survived the financial meltdown in 2008 and did not get government bailouts or go bankrupt. They have already had a heck of a run, but they still look worth a second look on valuation and earnings. With respect to writing personal notes to people, it is hard to find a particular person doing this at a public company, not because it isn't done, but because it isn't well-known about very many people.
However, some executives write great letters to shareholders explaining what they are thinking and why. Once again, Warren Buffett's name springs to mind , but also Howard Marks of Oaktree Capital Group (NYSE:OAK), who writes great letters to his investors. His firm is accumulating capital for use in the next credit downturn, and I think they will again seek out opportunity amidst the carnage, just as they did in 2008 when they were still private. Another great client letter writer is Jeffrey Gundlach of DoubleLine Capital. They are not publicly traded, but they have equity and bond funds that are, like DoubleLine Shiller Enhanced CAPE Equity Fund (MUTF:DSEEX), and DoubleLine Total Return Bond Fund (MUTF:DBLTX).
With respect to using positive or creative thinking, or the appropriate use of psychology in approaching people they do business with, certain public companies stand out right now. I think General Electric Co. (NYSE:GE) is running interesting ads about who they want to have working for them. These ads use good psychology in my opinion. The stock is not really cheap right now, but they might be worth buying on a dip. I also like the approach Nike Inc. (NYSE:NKE) uses in advertising their products. The psychology is simple but effective: the best wear Nike. The stock is not exactly cheap, but might be worth buying on a dip.
Disclosure: I am/we are long F, BRK.B, OAK, GE, NKE, DBLTX.
I wrote this article myself, and it expresses my own opinions. I am not receiving compensation for it (other than from Seeking Alpha). I have no business relationship with any company whose stock is mentioned in this article.
Additional disclosure: This article is intended to provide information to interested parties. As I have no knowledge of individual investor circumstances, goals, and/or portfolio concentration or diversification, readers are expected to complete their own due diligence before purchasing any stocks or other securities mentioned or recommended.