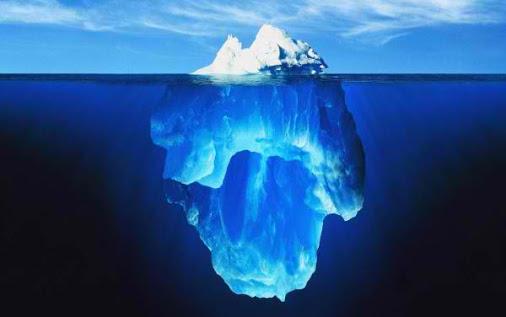 Source: brandingstrategyinsider.com
I recently published posts on the Magic Formula by Joel Greenblatt (here and here). The strategy looks for high quality firms (based on high returns on capital) selling at high earnings yields (based on high EBIT/EV). As discussed, over time this strategy has beaten its respective benchmark. In the articles I discussed some recent research suggesting that the overall return is actually hindered by the quality component, and if screened for high earnings yield only an investor would be rewarded with higher returns, both on an absolute and risk-adjusted return basis.
Much of this recent research was completed by Tobias Carlisle, author of "Deep Value", and co-author of "Quantitative Value". He has devised a quantitative investing approach based on a variation of the enterprise multiple (inverse of earnings yield), and provides a large cap listing of stocks selling at low enterprise multiples at his website, Acquirersmultiple.com. He goes one step further than Greenblatt and instead of using EBIT as the earnings value, he relies on Operating Earnings. Where EBIT starts with net income (at the bottom of the income statement) and adds in non-recurring and special items, Operating Earnings starts at the top, and is simply revenue, less SGA and COGS (and depreciation and amortization, depending on the version used).
Backtest results claim that this strategy returned a compound growth rate, or CAGR of 15.6% per year (period 02 Jan 1999 to 31 Dec 2014). For comparison, its benchmark, the Russell 1000 TR achieved a CAGR of 5.6% over the same period. As with most quantitative investing strategies, the flipside to the outperformance quoted above are the periods of underperformance and more extreme drawdowns compared to the index. For our subject strategy for example, the index experienced a drawdown of 41% in 2008, while the strategy portfolio drew down 57%.
Recall that there is no quality component in this strategy. Names or industries may turn stomachs at first glance. The strategy attempts to find companies at the bottom of their respective business cycle, or that are well positioned to be acquired (hence the name "Acquirer's Multiple"). They are essentially Buffett's "cigar butts". That said, there are still some checks in the strategy to screen out any potential value traps. Quantitative values representing insider activity, short interest, and other statistical methods (Piotroski, Beneish M-Score and Altman Z-scores) are used to achieve this. While a great deal of time is spent in book "Quantitative Value" discussing these parameters, the actual implementation in screening software is not revealed.
A summary of the main check factors is below. For any quantitative strategy all of these subjects deserve a detailed look, however for the purposes of this article the summaries should suffice.
Piotroski F-Score
Designed by Joseph Piotroski, this test was designed to look at stocks selling at low price to book (P/B) ratios, to evaluate if the low valuation was due to fundamental reasons or if it was simply an overlooked stock. This is a test of 9 sub tests of binary results, i.e. either the stock passes or fails each test, a pass is 1, fail is 0. The scores are tallied, the higher the overall score the better. Generally stocks with scores of 5 are considered average.
Altman Z-Score
Tests how probable a firm is to file for bankruptcy, based on the reported financials. Similar to the Piotroski score, there are several sub factors. Unlike the Piotroski test, the Altman test weighs each factor differently, and combines subtests to a single score. Generally firms scoring greater than 1.81 are less likely to going bankrupt in the near future, the higher the score the better.
Beneish M-Score
Checks for manipulation of earnings. The threshold is a negative value, typically less than -2.22 shows signs of an honest accounting team. Students at Cornell had reportedly used this test among others, to flag Enron as an earnings manipulator, while many analysts at the time were touting the stock.
Short Interest & Insider Statistics
The strategy appears to avoid firms with excessive levels of short interest, and gives credit where the short level (as % of float) is decreasing over time. Similarly, credit is given when firms have higher levels of insider ownership and/or where the firm is buying back stock.
Q1 Performance
Like the Magic Formula, this portfolio excludes financial companies, utilities and over the counter (OTC) stocks. Note that American Depository Receipts, or ADRs (stocks in a non-US firm trading on a US exchange) are included, as they were shown to enhance performance over time. The stocks are then ranked by lowest Op Earnings/Enterprise Value (or Acquirer's Multiple) for the largest 1,000 stocks (by market cap).
As of 19 Jan 2016, the following 30 stocks met the screen:
| | |
| --- | --- |
| Ticker | Company |
| | United Continental Holdings Inc |
| | Spirit Airlines Incorporated |
| | Alaska Air Group, Inc |
| | Southwest Airlines Co |
| | Michael Kors Holdings Ltd |
| | Magna International Inc |
| | Westlake Chemical Corp |
| | Brocade Communications Systems, Inc |
| | Fluor Corp |
| | Trinity Industries Inc |
| | Vendanta Ltd (ADR) |
| | Rio Tinto PLC |
| | LG Display Co. Ltd (ADR) |
| | AU Optronics Corp (ADR) |
| | ITT Corp |
| | Sasol Limited |
| | YPF SA |
| | Telecom Argentina SA |
| | Anthem Inc |
| | FMC Technologies Inc |
| | Valero Energy Corp |
| | Tesoro Corp |
| | Marathon Petroleum Corp |
| | CVR Energy, Inc |
| | Edgewell Personal Care Co |
| | Avnet, Inc |
| | HP Inc |
| | Western Digital Corp |
| | NetApp Inc |
| | Goodyear Tire & Rubber Co |
Where the Magic Formula portfolio is fairly well diversified, a typical deep value portfolio includes high concentrations of distressed industries. This quarter, the highest industry concentrations are as follows:
Oil & Gas, 23%
Airlines, 13%
Tech Hardware, 10%
Mining, 6%
In a "traditional" diversified portfolio, one typically tries to diversify into other industries, particularly away from distressed ones. However, recall that we are dealing with Deep Value here, which looks for potential value in areas that make others nervous or that tend to be overlooked. If the portfolio was well diversified, then we would be achieving performance closer to that of an index. Our main objective here is outperformance, over the long term.
The portfolio achieved a 14% gain over the quarter (19 Jan - 12 Apr), compared to 10.4% of its comparable index, the Russell1000 TR.
Nearly 75% of the stocks in the portfolio made double digit gains. The top gainers achieving over 20%:
Ticker

Company

Price

16 Jan 2016

Price

12 Apr 2016

Change

Return

KORS

Michael Kors Holdings Ltd

35.58

51.62

16.04

45.1%

VEDL

Vendanta Ltd (ADR)

4.1

5.62

1.52

37.1%

SSL

Sasol Limited

22.82

30.35

7.53

33.0%

YPF

YPF SA

13.9

18.06

4.16

29.9%

LPL

LG Display Co. Ltd (ADR)

9.15

11.87

2.72

29.7%

RIO

Rio Tinto PLC

23.61

29.94

6.33

26.8%

FLR

Fluor Corp

41.95

52.77

10.82

25.8%

HPQ

HP Inc

10.11

12.22

2.11

20.9%

BRCD

Brocade Communications Systems, Inc

7.87

9.51

1.64

20.8%

MGA

Magna International Inc

33.58

40.51

6.93

20.6%
Only a handful of names lost value over the period:
Ticker

Company

Price

16 Jan 2016

Price

12 Apr 2016

Change

Return

TRN

Trinity Industries Inc

20.01

19.11

-0.9

-4.5%

MPC

Marathon Petroleum Corp

41.42

38.99

-2.43

-5.9%

WDC

Western Digital Corp

47.24

43.97

-3.27

-6.9%

VLO

Valero Energy Corp

66.42

60.9

-5.52

-8.3%

TSO

Tesoro Corp

92.73

83.8

-8.93

-9.6%

CVI

CVR Energy, Inc

35.41

25.01

-10.4

-29.4%
For the first quarter of 2016, this performance is encouraging. As with any long term strategy there will be ups and downs, but what we are really after is long term performance.
The reported backtesting performance is based on annual re-balancing. We will keep this portfolio, and report on the returns next quarter.
I will take a closer quantitative look at a current deep value stock in one of my next articles.
Disclosure: I am/we are long AUO, HPQ, LPL, SSL, TRN, UAL, VEDL, VLO.
I wrote this article myself, and it expresses my own opinions. I am not receiving compensation for it (other than from Seeking Alpha). I have no business relationship with any company whose stock is mentioned in this article.
Additional disclosure: I have no affiliation with Acquirersmultiple.com.