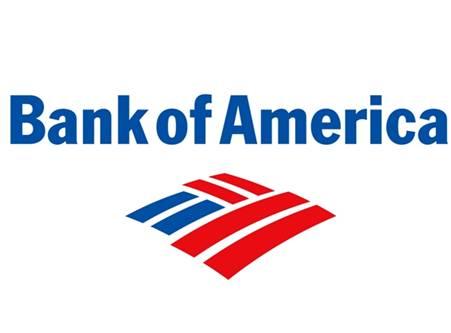 Bank of America (NYSE: BAC) announced its first quarter 2016 numbers today, and they aren't impressive. Apart from the fact that the Company's Tangible Book Value - a non-GAAP measure - has risen to $16.17 per share and the book value has increased to $23.12 per share, there is nothing much to boast about.
The earnings per share were in-line at $0.21 but the revenue figure came in disappointing at $19.7 billion, missing by $600 million.

Click to enlargeSource: Bank of America
The net income came in at $2.7 billion, compared to $3.1 billion a year ago. However, adjusting it for Preferred stock dividends, the income attributable to common stockholders is $2.2 billion, a sharp 18% drop from a year ago.

Click to enlarge
Brian Moynihan, CEO of BAC said,
"This quarter, we benefited from good consumer and commercial banking activity. Our business segments earned $4.5 billion, up 16 percent from the year-ago quarter. This was partially offset by valuation adjustments from lower long-term interest rates and annual compensation expenses. Despite volatile markets, our Global Markets business produced solid earnings. As always, we are focused on loan and deposit growth and managing expenses. By doing that, we continue to improve on what we do best: helping consumers live their financial lives and helping businesses grow and employ more people."
Revenue in the sales and trading segment (excl. net DVA) dropped 16 percent to $3.3 billion, reflecting a sustained decline in trading activity.
Due to the energy sector exposure, the provision for credit losses was increased to $997 million. Reservable criticized commercial exposures increased to $18.6 billion from $15.9 billion in the prior quarter and $11.9 billion in 1Q15, due to increases in the energy sector. One positive aspect is that the exposure in the higher risk sub-sectors of Exploration & Production (E&P) and Oil Field Services (OFS) decreased $0.6 billion from 4Q15 to $7.7 billion, representing less than 1% of total corporation loans.
The Bank of America has disappointed the street. The stock might face selling pressure today as there are not enough earnings positives that should drive the stock higher. If we leave aside the non-GAAP measure of TBV for once, I don't think that Bank of America is highly attractive at current levels. With a dividend yield of 1.54%, it is not the most preferred stock for a dividend play as well.
For today, leave the stock and don't rush to buy if it drops. Look for far more attractive opportunities such as Wells Fargo (NYSE:WFC).
Disclosure: I/we have no positions in any stocks mentioned, and no plans to initiate any positions within the next 72 hours.
I wrote this article myself, and it expresses my own opinions. I am not receiving compensation for it (other than from Seeking Alpha). I have no business relationship with any company whose stock is mentioned in this article.
Additional disclosure: Please read the complete earnings statement carefully.