Welcome to the It's Mutual, Bernie issue of M&A Daily
General Electric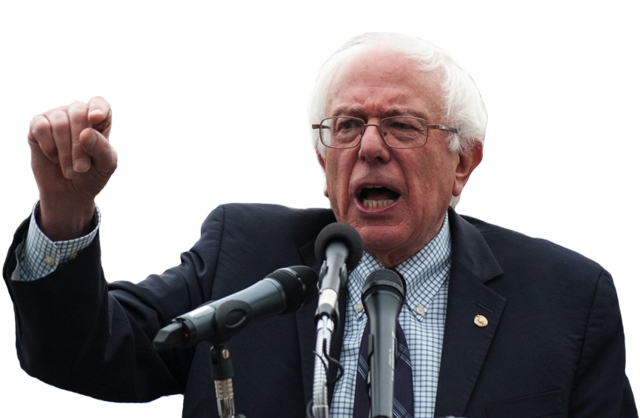 According to Sen. Bernie Sanders, companies including General Electric (NYSE:GE), Goldman Sachs (NYSE:GS) and JPMorgan (NYSE:JPM) are "destroying the moral fabric" of America. Such rhetoric is commonplace and would typically merit little notice or comment. What is unusual and noteworthy, however, is that some of his targets are fighting back. GE CEO Jeff Immelt defended GE as an employer and as a taxpayer. The Verizon (NYSE:VZ) CEO got in on the action, too. In response, Sanders said,
I don't want the support of McAdam, Immelt and their friends in the billionaire class. I welcome their contempt.
While Sanders is free to say whatever he wants and the CEOs are free (for now) to respond, I don't see what the fuss is all about. Sanders was not insulting them, he was complimenting them:
All they want is more and more profit… Despite making billions of dollars in profit, they pay nothing, not a nickel in Federal taxes…
Were it only true. My experience with business in the US involves managements whose focus on profits is middling at best and whose corporate income tax rate is the highest in the civilized world.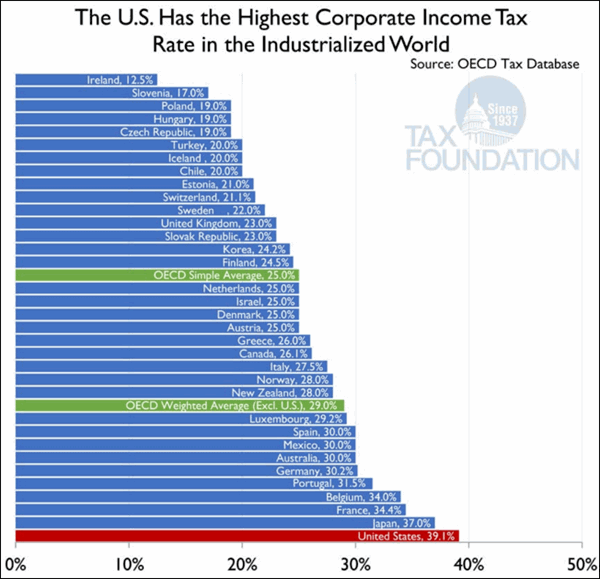 Perhaps Sanders could be more specific regarding where I can find these profit-maximizing, tax-efficiency maniacs - they are just what I am looking for. Meanwhile, if you have a view of Sanders' political prospects, you can place a bet on both the Democratic presidential nomination and the general election (I have bets against Sanders winning either and - as always - seek counterparties).
In deal news, GE is selling their Spanish mortgage business to Apollo's (NYSE:APO) Evo Banco. As for Verizon, they are in the lead to acquire Yahoo! (NASDAQ:YHOO). Verizon has many advantages in the auction process including the right manager, Tim Armstrong, and the right strategic fit with Verizon's AOL. They will have to outbid a serious competing effort from SoftBank (OTCPK:SFTBY).
Polycom
Mitel (NASDAQ:MITL) is buying Polycom (NASDAQ:PLCM) in a $1.8 billion cash and stock deal. PLCM holders get $3 in cash and the rest in stock.
Fairchild
The ON (NASDAQ:ON) tender offer for Fairchild (NYSE:FCS) expires tonight.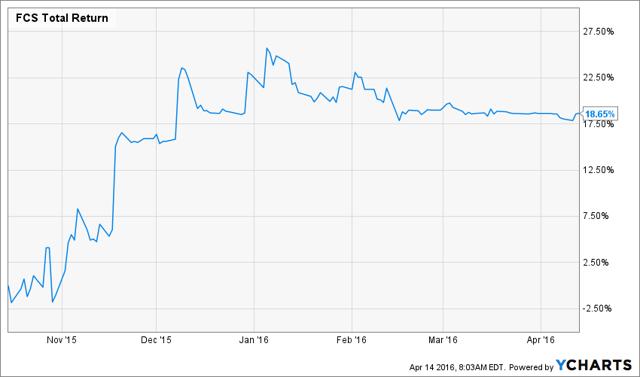 Click to enlarge
SanDisk
Western Digital (NYSE:WDC) completed an offering of $1.875 billion of 7.375% senior secured notes due in 2023 and $3.35 billion of 10.500% senior unsecured notes due 2024. The $1.31 net arbitrage spread in the Western Digital-SanDisk (SNDK) deal offers an 8% IRR if the deal closes midyear.
ADT
ADT (NYSE:ADT) extended the consent time for its consent solicitation from holders of its 6.250% Senior Notes due 2021 to April 22. The $0.32 net arbitrage spread offers a 6% IRR if the deal closes by June.
Willis Lease
StW members can review the background in The Market Hates Willis Lease and everyone can get the follow up here.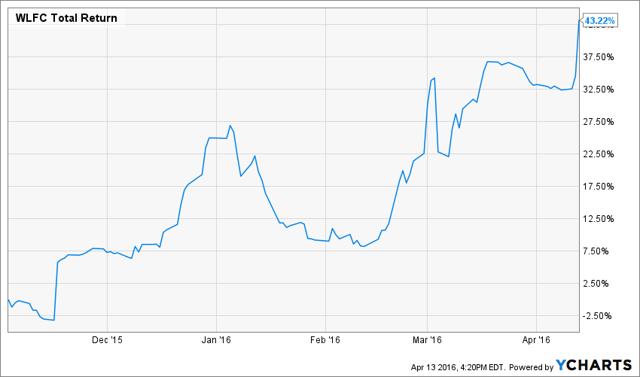 Click to enlarge
Shares have hit a new 52-week high. The company remains an attractive investment, especially if management takes the company private. Their self-tender was an effective way to return capital.
Kansas City Life
Another company that could benefit from a self-tender process could be Kansas City Life (NASDAQ:KCLI). While they plan to buy back shares in the market, they could get the shares more efficiently with a Dutch tender.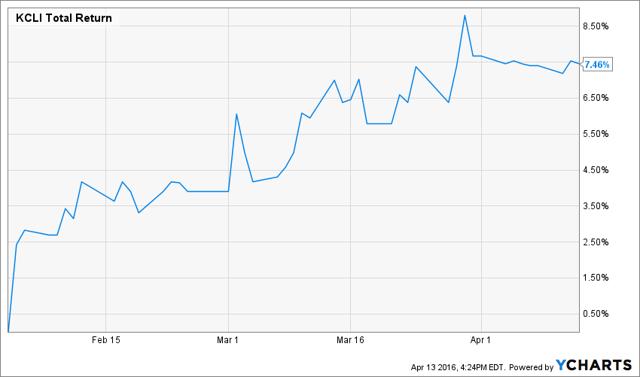 Click to enlarge
Catalent
Catalent (NYSE:CTLT) received a takeover offer from Lonza (OTCPK:LZAGY). More to come in future editions of M&A Daily…
Done deal.
The acquisition of Cleco (NYSE:CNL) was successfully completed and moved from the StW active positions to our closed positions.
Elsewhere on Seeking Alpha
Disclosure: I am/we are long YHOO, PLCM, SNDK, WLFC, KCLI, CNL, BRK.A, BRK.B.
I wrote this article myself, and it expresses my own opinions. I am not receiving compensation for it (other than from Seeking Alpha). I have no business relationship with any company whose stock is mentioned in this article.
Additional disclosure: Chris DeMuth Jr and Andrew Walker are portfolio managers at Rangeley Capital. We invest with a margin of safety by buying securities at discounts to their intrinsic value and unlocking that value through corporate events. To maximize returns for our investors, we reserve the right to make investment decisions regarding any security without notification except where notification is required by law. We manage diversified portfolios with a multi-year time horizon. Positions disclosed in articles may vary in sizing, hedges, and place within the capital structure. Disclosed ideas are related to a specific price, value, and time. If any of these attributes change, then the position might change (and probably will).
Editor's Note: This article discusses one or more securities that do not trade on a major U.S. exchange. Please be aware of the risks associated with these stocks.