Did individual investors not get the memo that the S&P 500 is up 2% in the last week? Normally, when stock prices rise, investor sentiment follows suit. However, in this week's survey of investor sentiment from AAII, bullish sentiment actually declined from 32.19% down to 27.85%.
That now makes it 24 straight weeks where bullish sentiment has been below 40%. Furthermore, in the last 59 weeks, there has only been one week where bullish sentiment went above 40%. At these levels, it's a reach to call sentiment overly optimistic.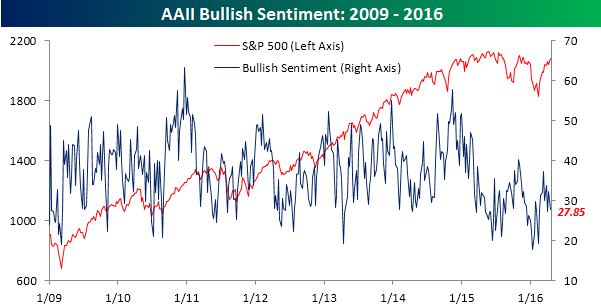 Most of the decline in bullish sentiment this week also went straight through to the bearish camp. As shown in the chart below, bears increased from 21.46% last week to 24.89%.