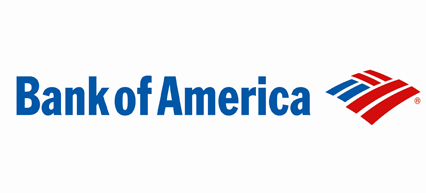 JPMorgan (NYSE:JPM) released Q1-16 results on Wednesday that were better than expected. The investment bank reported earnings per share of $1.35, which was lower than the $1.45 reported for the same quarter last year, but J.P. Morgan nonetheless beat the consensus estimate of $1.26/share. J.P. Morgan's results, and earnings beat, lifted up other banks including Bank of America (NYSE:BAC) on Wednesday. Bank of America's shares advanced almost 4 percent yesterday on investors' reset expectations that the bank will also manage to present better than expected earnings.
And so it did: Bank of America said it earned $0.21/share in the first quarter, which was lower than the $0.25/share posted for Q1-15. The bank, however, beat the consensus earnings estimate of $0.20/share by a penny. The bank's revenues, excluding market-related net interest income adjustments, slid from $21.6 billion in Q1-15 to $20.9 billion in Q1-16.
Book Value Gained, That's All That Matters
When Bank of America reports earnings, the first thing I do is immediately jump to the accounting book value section to see if the bank was able to grow book value in the last quarter, which is one of the most important 'bank figures' for me.
And Bank of America did not disappoint: The bank said that its accounting book value, or ABV, was $23.12/share at the end of the March quarter, up from $22.54/share, +~2.6 percent, from the end of December. Bank of America's ABV is up ~6.7 percent from Q1-15.
What's even more respectable than the ABV gain, is that the company was able to grow its book value at a good clip despite the turmoil in the energy sector that continued to affect the bank in the first quarter. Provision for credit losses were $997 million in Q1-16, primarily because Bank of America is building up its energy-related reserves. Higher energy-related credit losses were one of my concerns heading into this earnings season, but so far Bank of America appears to have the situation under control as evidenced by its low net charge-off ratio.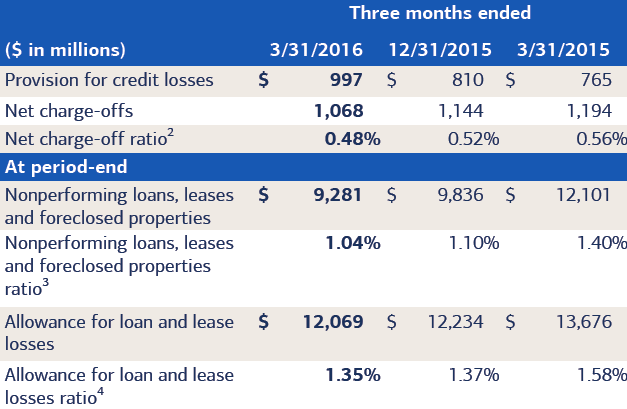 Source: Bank of America
Compelling Reward-To-Risk Ratio
If anything, Q1-16 results have demonstrated that Bank of America can grow its ABV in a difficult market, and at a good clip, too. As far as I am concerned, Bank of America's reward-to-risk ratio has only improved after the release of first quarter earnings.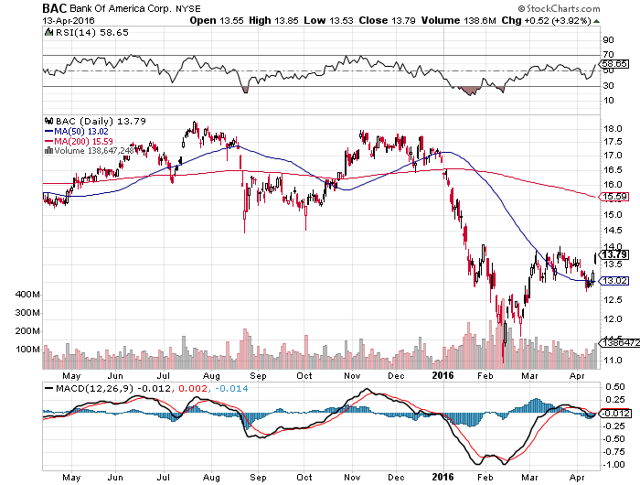 Your Takeaway
Not much has changed with respect to Bank of America now that investors got a look at Q1-16 results. The bank is as cheap as ever, provisions for credit losses relating to energy loans are up, but have not yet reached a worrisome level. Importantly, Bank of America beat consensus earnings and was capable of growing ABV. Since Bank of America's shares change hands for $13.79 at the time of writing, the bank effectively sells for 60 cents on the dollar. Bank of America's margin of safety is wide, and the reward-to-risk ratio compelling. Buy for capital appreciation.
Disclosure: I am/we are long BAC.
I wrote this article myself, and it expresses my own opinions. I am not receiving compensation for it (other than from Seeking Alpha). I have no business relationship with any company whose stock is mentioned in this article.