As part of the annual order and delivery battle between Boeing (NYSE:BA) and Airbus (OTCPK:EADSF/OTCPK:EADSY), I provide a monthly overview and analysis. The February report can be read here. In this article, I will have a look at the orders and deliveries in March.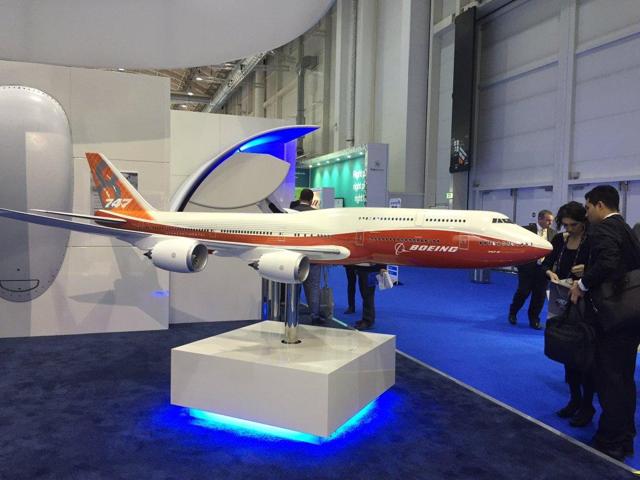 Click to enlarge
Orders

Click to enlarge
Figure 1: Boeing deliveries up until March 2016 (Source: AeroAnalysis.net)
In February, Boeing booked just 2 narrow body orders. March was a whole lot better: Boeing received 69 orders, 9 wide body orders and 60 narrow body orders.
Turkish leisure carrier Pegasus Airlines ordered 5 Boeing 737-800NGs
Unidentified customers ordered 8 Boeing 737MAX units
An Unidentified customer ordered 4 Boeing 747-8F aircraft, this customer probably is AirBridge Cargo that had a commitment for 20 aircraft.
An Unidentified customer ordered 10 Boeing 737-800s
An Unidentified customer ordered 4 Boeing 777-300ERS and 25 Boeing 737-700 airframes, it is likely that United Airlines (NYSE:UAL) is this customer
The United States Navy ordered 2 Boeing 737-800A airframes
Eastern Air Lines Group ordered 10 Boeing 737-MAX8 aircraft
FedEx ordered 1 Boeing 767-300F, likely part of the mega order for 50 Boeing 767-300Fs that was announced last year.
At list prices, the orders are valued $8.8bn, but after discounts, the market value is closer to $3.6bn.
Compared to March 2015, order inflow rose 75%. During 1Q2016 Boeing received 139 orders versus 116 orders in the first 3 months of 2015.
4 orders are helping Boeing close the production gap for the Boeing 777, but at the same time, orders for the Dreamliner were canceled. It is likely that United Airlines swapped 4 Dreamliners slots for 4 slots of the heavily discounted Boeing 777-300ER.
Deliveries

Click to enlarge
Figure 2: Boeing deliveries (up until) March 2016 (Source: AeroAnalysis)
For 2016, Boeing guided slightly lower, reflecting lower production rate on the Boeing 747 program and the transition towards the Boeing 737MAX.
In March, Boeing delivered 71 aircraft valued at $5.5bn:
Deliveries increased by 15 units, compared to last month
Split between narrow and widebody deliveries was a 65-35 split, which also shows in the estimated market value of the deliveries.
No 747 and 767 deliveries in March
Higher delivery volume is caused by deliveries for the 777 being 4 units higher than estimated using the production rates, additionally also the Boeing 787 (1) and the Boeing 737 (4) saw higher than the required 62 average deliveries 13
Dreamliners were delivered, 11 of which were Boeing 787-9s. It can be concluded that the Boeing 787-9 will have the upper hand in the Dreamliner deliveries, which bodes well for Boeing as the aircraft has higher profit margins and brings in more cash.
Delivery volume was well above the monthly average. In order to reach its delivery target, Boeing will need 62-63 deliveries per month for the remaining months this year.
Book-to-bill ratio
Just like in 2015, Boeing is targeting a 1:1 book-to-bill ratio. In March, Boeing booked 69 orders and delivered 71 airframes, resulting in a book-to-bill ratio of 0.97. Year-to-date the book-to-bill ratio is 0.78, a strong improvement from the weak February month. As order inflow tends to be soft in the first months of the year, 0.78 is quite a good figure but there still is a lot to do for Boeing's marketing team.
Conclusion
Order inflow was solid, recovering from an extremely poor February month
Deliveries were slightly higher than expected
Boeing's book-to-bill ratio is 0.78, below its target but order inflow is likely to pick up pace
In 2015, Boeing achieved its book-to-bill target at the very last moment. Despite lower anticipated deliveries in 2016, I expect Boeing to be facing a challenge to achieve its book-to-bill target. In April 2015, I published an article in which I said that the order books of jet makers are not bubbles, but should decline at some point. In that article, I shared my thoughts and expected order inflow to decline in a few years from now. With oil prices having declined ever since, chances are the order books will decline sooner than I expected at first. With Boeing just barely meeting its target last year, 2016 might be the year in which Boeing will not achieve its book-to-bill ratio.
Compared to last month, I am slightly more positive about Boeing reaching its desired 1-to-1 ratio, but it will be a challenge.
Disclosure: I am/we are long BA.
I wrote this article myself, and it expresses my own opinions. I am not receiving compensation for it (other than from Seeking Alpha). I have no business relationship with any company whose stock is mentioned in this article.