I expect the excellent sales trend of Samsung (OTC:SSNLF) Galaxy S7 and Xiaomi Mi5 to help Qualcomm (NASDAQ:QCOM) this year. This is contrary to the claim that Qualcomm's fiscal 2016 revenue will not improve. Healthy sales of higher-margin Snapdragon processors could compensate for any reduction in modem sales for the iPhone 7.
Yes, smartphone sales are slowing, but this year will still post 7% growth. More people will still be buying new Snapdragon 820-powered phones.
Samsung's rejection of the Snapdragon 810 indeed contributed to the 14% decline of Qualcomm's mobile processor shipments last year. However, winning back the support of Samsung is a big boost to Qualcomm's top line this year.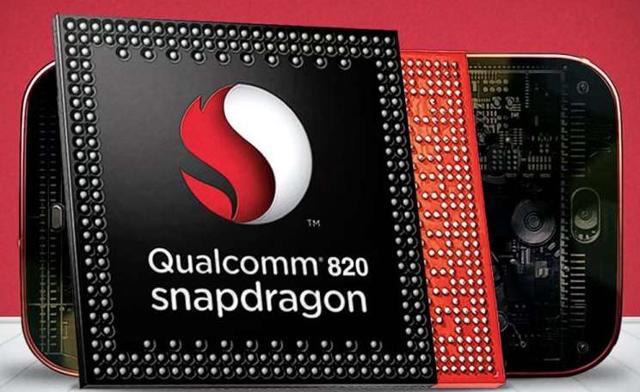 Click to enlarge
Source: Qualcomm
As the world's top vendor of phones, Samsung's help will go a long way in improving the average selling prices of Snapdragons for Fiscal 2016. Samsung's acceptance of the high-end Snapdragon 820 (SD820) is inspiring other OEMs to use it too.
OEMs will offer alternatives to the Galaxy S7. They will also likely use SD820. The Snapdragon 820-equipped U.S. versions of the Galaxy S7 tout first month sales that are 30% higher than last year's Exynos-powered Galaxy S6 handsets.
Direct-selling specialist, Xiaomi has also reportedly received reservations of 16.8 million units for the Mi 5. The first flash sale processed four million Mi 5 purchases.
The ultimate winner between the rivalry of Samsung and Xiaomi is still Qualcomm. Xiaomi will rule the $400 Android phone market, and the Galaxy S7 will dominate the premium $600+ segment.
Xiaomi and Samsung could probably buy 30-40 million units of the Snapdragon 820 this year. Another 10 million units could be sold if we include the chip orders from the LG G5, HTC M10, HP Elite x3 Windows 10 phone, Sony (NYSE:SNE) Xperia X Performance, and possibly from the new BlackBerry (NASDAQ:BBRY) Android handsets.
My point is that Qualcomm, not MediaTek, will rule the market for high-end phone chips this year. Like Samsung, LG and Sony are global brands that could do six-figure sales of their flagship phones.
Even Asustek (OTC:ASUUY) will most likely use the Snapdragon 820 in some variants of its ZenFone 3 phone. Asustek has reduced its 2016 order of x86 Atom processors in favor of Qualcomm/MediaTek's products. This is allegedly due to Intel's (NASDAQ:INTC) continuing failure to come up with a phone SoC with integrated LTE.
Without an integrated LTE/Processor chip, Intel cannot threaten the high-end processor business of Qualcomm.
Best-in-Class Mobile Processor
Smartphone OEMs still dictate the success of any new processor. Samsung and other OEMs now love the Snapdragon 820 for its league-leading performance. Antutu's tests earlier this year revealed that the Snapdragon 820 beats the competition.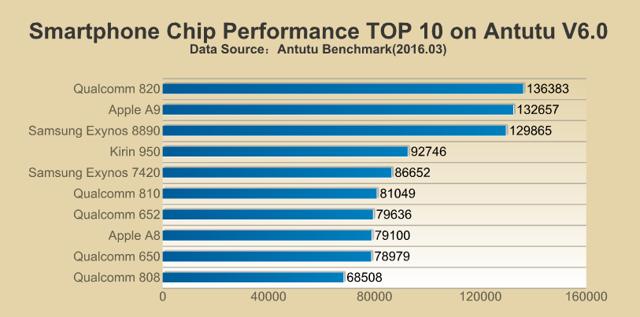 Click to enlarge
The SD820's GPU is also superior to other SoCs' GPUs. The Adreno 530 is 40% faster than the GPUs of the Apple (NASDAQ:AAPL) A9 and Exynos 8890. The Exynos has a Mali-T880MP12 GPU. Apple uses the PowerVR GT7600. The Adreno 530 is also 89% faster than the Adreno 430 of the Snapdragon 810. OEMs and gamers love these kind of GPU benchmark scores.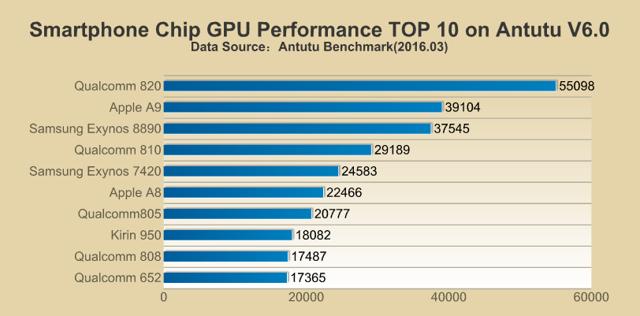 Click to enlarge
Looking forward, Samsung will eventually have to use the Snapdragon 820 on non-U.S. versions of the Galaxy S7. There's a huge population of global users deeply into mobile gaming. Prospective buyers might ignore the Galaxy S7 in favor of the Xiaomi Mi5 because of its superior Adreno 530 GPU.
Qualcomm has indeed made great advances in mobile GPU designs. The Adreno 530 can almost match the performance of the 256-core GPU of Nvidia's (NASDAQ:NVDA) Tegra X1 SoC.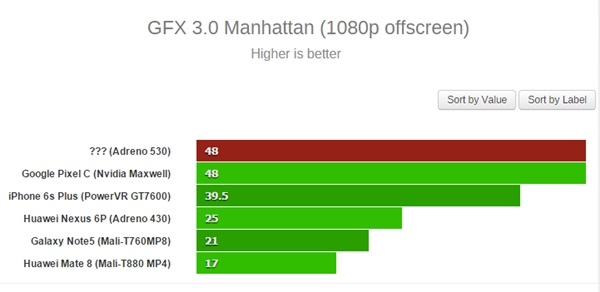 Source: www.wwcftech.com
Since Nvidia's phone business is already non-existent, Qualcomm's Snapdragon 820 is the best choice for gamers. MediaTek's 10-core Helio x20/x26 chips also uses inferior Mali GPUs.
MediaTek and Samsung do not have their own GPU IP assets to catch up with the advances of Adreno.
Conclusion
The superior CPU/GPU performance of the Snapdragon 820 makes it the go-to chip for high-end phones. Unless MediaTek starts a pricing war, I expect the Snapdragon 820 to capture most of the $350-and-above Android handset market.
The backing of Samsung, Xiaomi, and other OEMs justifies my 40-50 million sales/year estimate for the Snapdragon 820. If not, the enhanced Snapdragon 823 will help realize this projection. Rumor has it that the fall 2016 release of Samsung Galaxy Note 6 and LG G Flex G3 phablets will feature the still unannounced Snapdragon 823.
Qualcomm's stock is a great pick for bargain hunters. Compared to the average value metrics of its industry/tech sector peers, QCOM has lower forward P/E, P/S, and P/B ratios.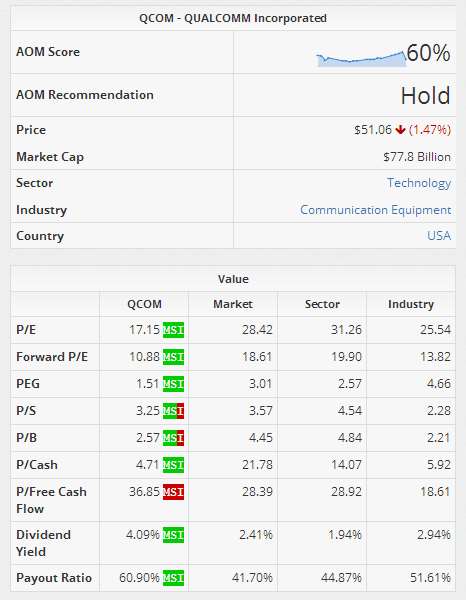 Source: getaom.com
Disclosure: I am/we are long INTC, NVDA.
I wrote this article myself, and it expresses my own opinions. I am not receiving compensation for it (other than from Seeking Alpha). I have no business relationship with any company whose stock is mentioned in this article.
Editor's Note: This article discusses one or more securities that do not trade on a major U.S. exchange. Please be aware of the risks associated with these stocks.