The quarterly results for Delta Air Lines (NYSE:DAL) were solid as usual. The airline continued a string of record results going back three years now.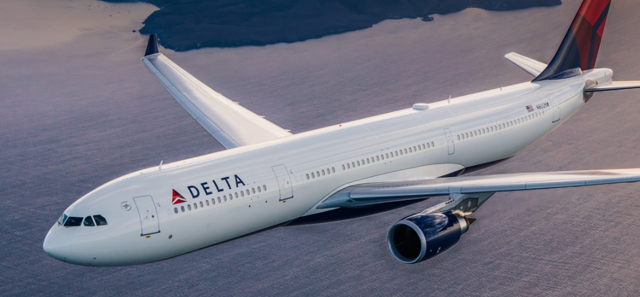 The stock, though, remains a different story as the company probably didn't alleviate the concerns regarding wage increases and revenue constraints going forward. Despite these questions, does Delta Air Lines really deserve to trade at industry low multiples?
Even in the seasonally weak Q1, Delta earned $1.32 per share that slightly exceeded analyst estimates. The stock, though, remains haunted by the past industry mistakes and trades at only 6.7x 2017 EPS estimates.
The management team is committed to improving the recent negative revenue trends despite the reality that substantially lower fuel costs and foreign currency impacts were impossible to fight. The industry is clearly transformed when the industry leader is discussing 20% operating margins and the need to improve revenue trends.
The biggest unknowns remain the pilot contract mediation discussed in this prior article. The company failed to address the cost impact, though, stating that CASM (costs per available seat mile) would only increase roughly 2% this year. The pilots requested contract has an increase of over 20% embedded into the beginning of the contract. Regardless, Delta made the following forecast for Q2:

The market will have a difficult time mirroring the cost equation with the request of pilots for a 40% wage hike. The CFO made the following statement in the press release, in order to possibly alleviate the fears:
The March quarter represented the peak of our non-fuel cost pressures for the year and we expect our performance will improve as we move through the remainder of the year, allowing us to achieve our goal of keeping our non-fuel unit cost growth below 2 percent.
Some mitigating factors helping with wage increases includes an estimate of $350 million in savings from re-fleeting efforts, which included the retiring of 10 older mainline aircraft and six regional jets in Q1. As well, the airline guided towards up to $400 million in savings related to aircraft maintenance. Regardless, mainline salaries and related costs, including profit sharing, grew $350 million from last Q1, for an increase of over 10%. The costs for employees doubled the fuel costs for the quarter.
These issues still don't explain why Delta Air Lines is consistently seen as a sector leader, while the stock trades at industry low valuation multiples. One interesting exchange on the earnings call with influential industry analyst Jamie Baker from JPMorgan possibly highlighted why investors don't pay up for the stock:
Glen Hauenstein

Jamie, as always we don't really comment on fares on this call, so I would like to just - if you have another question we could answer?

Jamie Baker

No. But I'll end with this. We are with and believing you should be comped against high quality industrial transports, but you listen to the earnings calls from those companies this quarter or any other, most of them are going talk openly about pricing revenue. So high quality industrial transports don't duck and weave in this topic. So just something I would point out I'll pass to mic somebody else?
The contentious discussion was highly rare for a company producing huge margins and returning large amounts of capital to shareholders. Possibly some wrinkles are starting to show in the disconnect between management at Delta and Wall Street.
The key investor takeaway is that the airline industry has a lot of moving parts from capacity issues to volatile fuel costs to union demands. If the stock only traded at a measly 10x forward EPS estimates, Delta Air Lines would trade for over $70 versus the current price of $47.50. The stock is imperfect, but unquestionably cheap.
Disclosure: I/we have no positions in any stocks mentioned, and no plans to initiate any positions within the next 72 hours.
I wrote this article myself, and it expresses my own opinions. I am not receiving compensation for it (other than from Seeking Alpha). I have no business relationship with any company whose stock is mentioned in this article.
Additional disclosure: The information contained herein is for informational purposes only. Nothing in this article should be taken as a solicitation to purchase or sell securities. Before buying or selling any stock you should do your own research and reach your own conclusion or consult a financial advisor. Investing includes risks, including loss of principal.