As you know last fall I initiated coverage on Morgan Stanley (NYSE:MS), which is one of the largest banking firms in the United States. At the time, I discussed that traditional banking was providing a win for the company. I echo that traditional banking is providing a win for all major banks. The plain truth is that those banks that are more heavily focused in this aspect were outperforming in most cases and that remains true. I talked about how the Morgan Stanley had seen a disaster in trading. After discussing key metrics, I want to once again remind you that I stated that:
"I cannot get behind the stock at this point…I have no faith in the fundamentals at this juncture. I am going to need another quarter or two to be convinced that this was a fluke."
Now despite the strength in traditional banking, Morgan Stanley has always been an investment bank, and as such, I have avoided discussing it because I tend to focus more on traditional banking. But because I had said I needed another quarter or two to see whether this name was one I could recommend, I am following up as the company just reported its Q1 results. Now I have covered much of the major banks that have reported thus far and they aren't exactly outperforming. However, Morgan Stanley has been coming in at the back of the pack the last few quarters. So what is the deal here? Is this name back on track?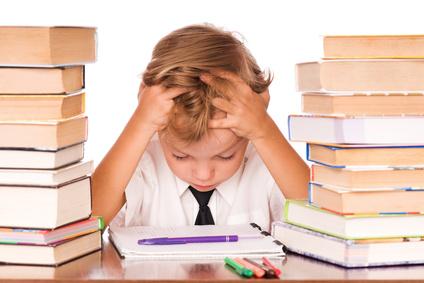 Well the bank reported net revenues of $7.79 billion for the quarter. Ok. That's not terrible right? Well it was down from $9.9 billion a year ago, a massive 21% decline. This decline was expected, but did miss estimates by $80 million. That is disappointing performance. The year-over-year decline is not terribly surprising given currency issues, minimal client activity in trading/investing as well as difficult market conditions in the first half of the quarter. Ok well what about the bottom line? Well, net income applicable to Morgan Stanley was $1.1 billion, or $0.55 per share, compared with net losses of $2.4 billion, or $1.18 per share last year. This is of course a 54% decline. Ouch. Of course last year's quarter included a net discrete tax benefit of $564 million or $0.29 per share and a debt valuation adjustment of $125 million or $0.04 per share. Still, even backing these out net income applicable to Morgan Stanley was $1.8 billion, or $0.85 per diluted share in the prior year period. As you can see, the decline is evident.
Let's dig a little deeper into this quarter. Trading activity is what really plagued the company. Its "Institutional Securities" segment reported revenues of $3.7 billion compared with $5.5 billion last year. Pre-tax income from continuing operations of was $908 million compared with $1.8 billion last year. One positive note was that advisory revenues were $591 million up from $471 million due to merger activity. However equity underwriting, which can be tough to predict, only saw revenues of $239 million, down from $395 million a year ago. Equity sales and trading net revenues of $2.1 billion were down from $2.3 billion last year, while fixed income and commodities sales dropped to $873 million from $1.9 billion a year ago. Overall, it was another pitiful quarter by way of comparison, and I really am uneasy with the movement in key metrics. That is, some items are up while others are down. I like consistency.
The "Investment Management" segment declined year-over-year, following declines in most areas. It reported pre-tax income from continuing operations of $44 million compared with a pre-tax income of $187 million last year. Revenues were down substantially. Net revenues came in at $477 million versus $669 million last year. But why? Well there were a number of markdowns on investments and there was a reversal of previously accrued carried interest in certain private equity and real estate compared with gains last year. Lastly I want to point out the business saw net outflows of $3.6 billion in the quarter, leaving total assets under management at $405 billion.
How about the "Wealth Management" side of things? Surely this should be slightly more predictable as this is where some of the traditional banking resides. Well, here the company continues to do well, but still saw worsening performance. This segment saw income from continuing operations of $786 million compared with $855 million last year. It is just disappointing. Revenues were downs to $3.7 billion compared with $3.8 billion a year ago. Net interest income saw a bounce thanks to growing deposits and loans. You see, once again traditional banking with slow and steady growth is the way to go. It grew to $831 million from $689 million a year ago on higher deposit and loan balances. Total client assets were $2.0 trillion and client assets in fee based accounts were $798 billion at quarter end. Overall, I was pleased with performance here.
Bottom line? Once again traditional banking is providing a win. Investment banking is very unpredictable and look how bad it performed. I prefer to stick with banks that are more heavily focused on traditional banking. It may be boring, but it works. Traditional banking may not be able to provide outsized returns, but those banks that are more heavily focused in this aspect are lately. I reiterated that I am not compelled to buy here. The fundamentals just aren't there. It's a trader's stock right now, and I am not ready to gamble here.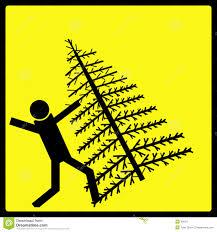 Note from the author: Christopher F. Davis has been a leading contributor with Seeking Alpha since early 2012. If you like his material and want to see more, scroll to the top of the article and hit "follow." He also writes a lot of "breaking" articles that are time sensitive. If you would like to be among the first to be updated, be sure to check the box for "Real-time alerts on this author" under "Follow."
Disclosure: I/we have no positions in any stocks mentioned, and no plans to initiate any positions within the next 72 hours.
I wrote this article myself, and it expresses my own opinions. I am not receiving compensation for it (other than from Seeking Alpha). I have no business relationship with any company whose stock is mentioned in this article.