Many long-term stock market investors are afraid right now, and who's to blame them?
We are entering a very contentious election summer, and the globe seems to be sitting on a powder keg. News of likely "Trump Riots", Russian planes buzzing U.S. warships, and a host of other tensions have investors extremely nervous about the future.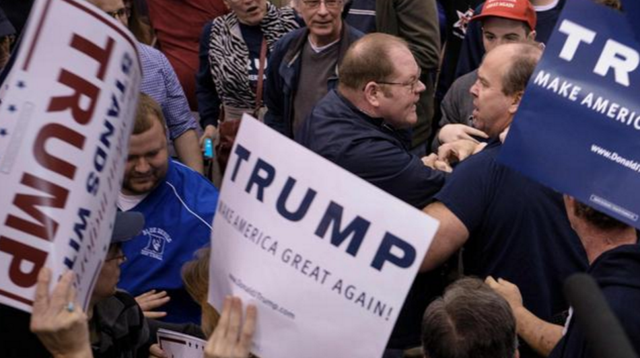 Click to enlarge
Time has confirmed that the best way to deal with uncertainty is to get back to the basics when it comes to the stock market. Buying proven, long-term, steady dividend stocks is one tactic that has been proven to work over time, no matter what happens in the short term.
Drilling into the stocks that are steady, dividend-paying performers, utilities are always at the top of the list. The question becomes: Which ones make the most sense right now?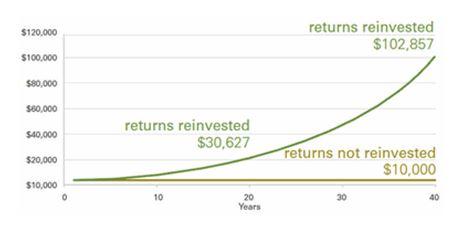 We looked over the universe of utility stocks and narrowed it down to five that we expect to weather any upcoming storm. Not to mention, make great long-term investments no matter what the future holds. The combination of the steady dividend and stability of utilities creates the ideal stock for nervous long-term investors.
Black Hills Corporation (NYSE:BKH)
This $3 billion market cap South Dakota-based utility provides natural gas and electricity to clients in Kansas, Colorado, Nebraska, Wyoming and South Dakota.
Black Hills is currently trading in the $58.00 per share zone and has boasted a 13.7% one-year total return. We love the current dividend yield of 2.8%, but the company lost money in 2015 due to the weak oil & gas business.
However, true to form, Black Hills hiked dividends in February for the 46th consecutive time.
The acquisition of SourceGas, a company that provides natural gas to customers in Arkansas, Colorado, Nebraska and Wyoming and maintains a Colorado-based gas pipeline, adds to the bullish picture.
BMO Capital Group analyst Michael Worms ramped up his rating on the company recently due to the Source Gas deal. He called the deal "transformative" due to it slashing Black Hills' exposure to unregulated businesses and boosting its customer base by about 50%, to 1.2 million.
The EPS is expected to move higher, from $3.07 per share in 2016 to $3.47 in 2017.
PPL Corp. (NYSE:PPL)
A $25.4 billion market cap, this Allentown, Pennsylvania-based utility returned an impressive 23.6% over the last year. It currently throws off a 4% annual dividend yield at a share price in the $37.50 zone.
Through its subsidiaries, PPL delivers electricity to customers in the United Kingdom, Pennsylvania, Kentucky, Virginia and Tennessee; delivers natural gas to customers in Kentucky; generates electricity from power plants in the northeastern, northwestern and southeastern United States; and markets wholesale or retail energy in the northeastern and northwestern parts of the United States. PPL operates in four segments: the U.K. Regulated Segment comprising PPL Global and WPD Ltd.'s (WPD) regulated electricity distribution operations; the Kentucky Regulated segment comprising the operations of LG&E and KU Energy LLC, which owns and operates regulated public utilities; the Pennsylvania Regulated segment comprising PPL Electric Utilities Corporation's operations; and the Supply segment comprising the activities of PPL Energy Supply, LLC's subsidiaries.
What we like best about this company is two-fold. First, its capital expenditure strategy and growth is expected to lead to rate increases.
Secondly, the firm's diversification overseas. PPL runs a regulated utility in the United Kingdom. Although the U.K. division accounts for around one-third of its revenues, close to 50% of the company's profits can be traced to the UK.
Its EPS is expected to grow to $2.44 per share in 2017 from $2.36 in 2016.
NextEra Energy (NYSE:NEE)
A Florida-based utility focused on the production and distribution of clean energy sources. It earned 8% in 2015 and is expected to grow at a 6-8% rate over the next 2 years. It has returned just over 14% over the last year and yields a solid 2.9%.
NextEra Energy, Inc. is a holding company. The company operates through its wholly-owned subsidiaries, Florida Power & Light Company (FPL) and NextEra Energy Resources, LLC (NEER). It is an electric power company in North America with electricity generating facilities located in 27 states in the United States and four provinces in Canada. NEE's segments are FPL and NEER. FPL is an electric utility engaged primarily in the generation, transmission, distribution and sale of electric energy in Florida. NEER owns, develops, constructs, manages and operates electric generating facilities in wholesale energy markets primarily in the United States, as well as in Canada and Spain.
We firmly believe clean energy is the future. NEE earns about 40% of its profits from renewable sources and is rapidly expanding in this sector.
Duke Energy Corp. (NYSE:DUK)
Duke is a $55 billion market cap utility company based in North Carolina. It conducts its operations in three business segments: Regulated Utilities, International Energy and Commercial Power. The company's Regulated Utilities segment conducts operations primarily through Duke Energy Carolinas, Duke Energy Progress, Duke Energy Florida, Duke Energy Indiana and Duke Energy Ohio.
The company's International Energy segment principally operates and manages power generation facilities and engages in sales and marketing of electric power, natural gas and natural gas liquids outside the United States.
Its Commercial Power segment builds, develops and operates wind and solar renewable generation and energy transmission projects throughout the continental United States. Duke Energy operates in the United States and Latin America primarily through its direct and indirect subsidiaries.
We love the fact that Duke has a rapidly growing renewable division. The company is the highest yielder on our list, with a 4.1% annual dividend yield. However, it is important to note that the Latin American division is planned to be spun off the right buyer. This spin-off should help reduce the uncertainty of the emerging market exposure and could be very bullish for the shares when (if) it happens.
Portland General Electric Co. (NYSE:POR)
This is a $3.5 billion, Oregon-based utility yielding 3.0% and boasting a 7.8% total return over the last year. Portland describes itself as a vertically integrated electric utility company engaged in the generation, wholesale purchase, transmission, distribution and retail sale of electricity in the state of Oregon. The company also sells electricity and natural gas in the wholesale market to utilities, brokers and power marketers.
Its resources consist of six thermal plants, which include natural gas- and coal-fired turbines, two wind farms and seven hydroelectric plants.
Portland a resource capacity of approximately 1,389 megawatts (MW) of natural gas, 814 MW of coal, 717 MW of wind and 494 MW of hydro. The company has contractual rights for transmission lines that deliver electricity from its generation facilities to its distribution system in its service territory and to the Western Interconnection.
It has four natural gas-fired generating facilities: Port Westward Unit 1, Port Westward Unit 2, Beaver and Coyote Springs Unit 1 (Coyote Springs).
As you know, utilities are highly regulated and are only allowed to raise rates with permission. Portland has been assigned to ramp up its use of renewable energy sources. This will result in replacement and upgrades of much of its infrastructure. These upgrades will allow the company to hike rates, which, in turn, will be very bullish for the shares!