I have recently exposed my bearish view on Mediaset SpA (OTC:MDIEF) (OTCPK:MDIUY), on the basis of a strong increase in direct and indirect competition from both old players and newcomers in the media & entertainment industry.
In the last few days, Mediaset has signed an agreement with the French telecommunication giant Vivendi (OTCPK:VIVEF, OTCPK:VIVHY), that creates a strategic partnership meant to face the increasing competition in the industry, especially the one coming from Netflix (NASDAQ:NFLX). The aim is to create a business partnership that will enable the two companies to:
- Cooperate in the production of new content.
- Create a platform for broadcasting content at a global level.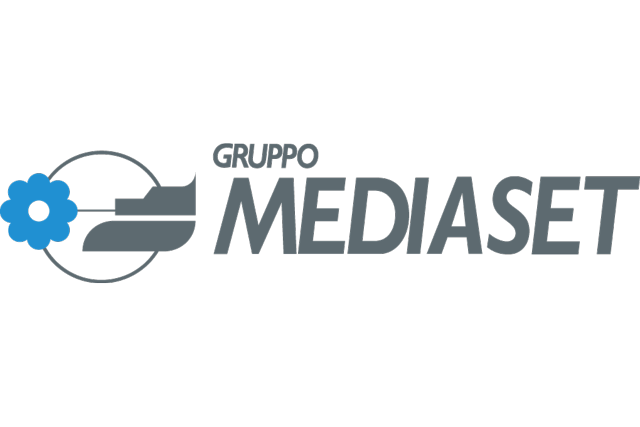 The deal
The two companies are going to swap a 3.5% stake in each other. 3.5% of Mediaset equals about €150 million, while a 3.5% stake in Vivendi is worth €870 million. The €720 million difference is going to be filled with the transfer of Mediaset Premium to Vivendi. Mediaset Premium is the special pay-per-view platform by Mediaset that manages channels dedicated to Cinema, Entertainment, Sports and Football. I actually didn't expect this move, since I considered the recent efforts to buy exclusive rights on UEFA Champions League as an attempt to gain a dominant position in the Football segment and strengthen Mediaset Premium's position against Sky. The operation cost was €700 million, and gave Mediaset the exclusive rights to broadcast Champions League matches on the Italian territory.
The move probably was not so successful. Mediaset Premium reported EBIT at €-114.84 million ($124.71 million) and a Net Loss of €83.88 million ($91.09 million) on a Revenue of €641 million ($696.12 million). That means a Net Margin of -13.08%. On one side, these results are relative to 2015, so it's normal that the effects of the exclusive rights on UEFA Champions League are only partial, since Mediaset exclusivity started in the second half of 2015, with the beginning of the 2015-2016 season. On the other side, despite announcing the possibility to suffer losses in the second half of 2015 and first semester of 2016, the company had previously forecasted to break-even already in the second half of 2016, while now it expects the loss to last until 2017. Only in 2018, Mediaset Premium would see a small profit.
What's clear to me is that the company has made a bad investment buying exclusive rights of UEFA C.L. that didn't have the expected results, probably affected by the weak performance of Italian teams in the competition and the consequent cancellation of many subscribers. Mediaset has therefore decided to sell its Premium division to a bigger and financially stronger partner that could help Mediaset compete with Netflix and Sky in the Cinema and Entertainment segments.
The company is actually giving away a piece of its business in which it invested more than €1.7 billion for football rights in only three years and that was supposed to be a growth catalyst, in exchange for a partnership to compete in an environment that is suddenly becoming crowded. Mediaset knows that it can't compete with Sky on sports and with Netflix on movies and series. At least not with both players at the same time. Therefore, it has chosen to compete only with the second player, mainly through free-to-air channels. Financially, Vivendi is much stronger than Mediaset and it could exploit size advantages in competing over football and sport rights with Sky.
The aim of the deal
According to the managements, the deal between Mediaset and Vivendi has three main goals:
1) The creation of a European player in the production and distribution of high-quality content, targeting international audience. This content will be distributed mainly through the TV channels the two companies own in France, Italy, and Spain.
2) The creation of the first Pan-European platform for on-demand content, with the aim of distributing high quality and exclusive content.
3) The entrance of Mediaset Premium in a big international network of pay TV platforms. Vivendi will enrich its network of pay TVs, while Mediaset will keep focusing on its activity as editor of channels and content for Mediaset Premium.
The two companies are telling us that this partnership will create a global leader and that this move is a great catalyst for enhancing the two companies' ability to compete against Netflix and Sky.
What does this deal really mean?
My answer is that this deal is not changing the situation very much. Mediaset and Vivendi want the market to believe this strategic partnership will be a turning point for both companies and will enable them to build a leading position in the industry, a potential threat to Netflix, Sky and the other regional players.
I believe the deal should be seen in a way that is very different from what they want us to believe.
It's the deal between two companies living difficult times, that are seeing strong reductions in profitability (at least in Mediaset's case) and big threats to their market shares, that could even get worse if consumers end up changing their habits faster than they have done so far, switching their preferences towards streaming content, or internet-based platforms.
Netflix has reached more than 200,000 subscribers after its debut in the Italian market on October 22nd, 2015. After 6 months, the platform has a number of subscribers that is more than 10% the number of subscribers enjoyed by Mediaset Premium.
The threat is real. Mediaset has invested significant resources to improve Mediaset Premium in the sports and football segment. The company realized it was a flop, and that by investing in sports, it was wasting financial resources that could be used in the non-sports segments, the one where competition from Netflix and the other platforms such as TIMvision is more relevant and threatening. The company has therefore sold Mediaset Premium to Vivendi, for a "mutual help" against Netflix and the other operators that are currently trying to gain as much market as possible.
Conclusion
Mediaset and Vivendi have recently signed a partnership that aims to enable the two companies to compete better in the entertainment industry, which is becoming particularly crowded.
The managements of both companies want us to believe this strategic move will improve their ability to compete against Netflix and Sky, while I see this move as a consolidation trial between two companies that are facing significant threats in an industry that is going through profound changes.
The recent sale of Mediaset Premium to Vivendi as part of the strategic partnership, shows that Mediaset SpA has wasted resources in a competition trial against Sky that ended up being a complete flop. Giving away such an important piece of business in which the company invested so much money is a clear signal that Mediaset's management is aware that the threats the company is facing are significant and it's saying it loud.
I wouldn't buy the stock with competition rising and the company losing its main pieces, and I wouldn't buy it with the company desperately looking for help against Netflix.
I would rather wait for catalysts to short some shares that could be offered by aggressive plays by Sky, better than expected growth in Netflix subscribers or any other event that could show an immediate threat to Mediaset's market share or pricing power.
Disclosure: I/we have no positions in any stocks mentioned, but may initiate a short position in MDIEF, MDIUY over the next 72 hours.
I wrote this article myself, and it expresses my own opinions. I am not receiving compensation for it (other than from Seeking Alpha). I have no business relationship with any company whose stock is mentioned in this article.
Editor's Note: This article discusses one or more securities that do not trade on a major U.S. exchange. Please be aware of the risks associated with these stocks.