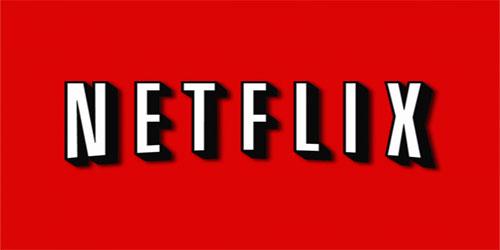 Netflix (NASDAQ:NFLX) has not had a good few weeks.
First, a reminder of its price increase for grandfathered customers returned to the news cycle, then chief rival Amazon (NASDAQ:AMZN) one-upped them in securing additional exposure in the film space. Then, on top of that Amazon rolled out monthly subscription options in an attempt to lure more customers.
And then earnings news hit...
Depending on which side of the equation you fall on here you can find good news and bad, though I have a sneaking suspicion the bad is going to rule the day. But regardless, this is coming at a time where streaming media is firmly under the microscope and everyone is debating what happens next.
So how bad were the numbers? Well in the spirit of full disclosure let's do a quick look at both before discussing the implications.
The good news is Netflix surpassed earnings expectations for the first quarter and added more subscribers than expected. The bad news is that growth is not projected to hold in the second quarter. Netflix's subscriber growth in the January-to-March period was a gain of 6.7 million, which was higher than its prediction of 6.1 million.
Of that number over four million came from international customers, which is credited to Netflix's launch in 130 countries earlier in the year. That in itself is a big win especially for as hard as Netflix has pounded the drum on global expansion in recent years.
The problem and what sent the stock down double digits in after-hours trading is that the second quarter isn't expected to see similar gains. Netflix has said it believes it will add two million more international subscribers with another 500,000 on the domestic front.
For a company banking this much on overseas audiences to help boost its business, you can see why it spooked investors for a smaller return to come this soon. Some have suggested the decline could be linked to a lower catalog count of content in foreign markets as well as reports that Russian crowds haven't been as wowed as hoped.
Netflix also didn't do itself any favors by not having any new update on the prospects of its hoped-for launch in China.
Of course the common thread here is content. Netflix spent $5 billion in acquiring new content in 2016 and CEO Reed Hastings has said he expects to use the money from the upcoming rate hikes for more content, especially in films.
That then leads to the question, is Netflix's original programming paying off? And is streaming still gaining steam? It really all depends on who you ask. For example, a Morgan Stanley survey released earlier this month showed Netflix not only leads the pack, but it knocked previous winner HBO (NYSE:TWX) from the top slot.
Netflix jumped from 23% to 29% as the first choice for original content with HBO tumbling from 31% to 18%. Showtime, Hulu, Amazon and Starz all were represented in the single-digit range.
The other interesting thing about that poll is that it found Netflix users were more likely to also subscribe to a traditional linear service (HBO, Showtime or Starz) than non-Netflix subscribers. Despite what some people believe this isn't an "either/or" scenario which the numbers from the survey back up.
Still it shows this is not a passing fad and Netflix is making some incredible gains as a leader in the field. The problem is that when you're a company like Netflix that has done so well in such a quick period of time, the macro and micro implications weigh the same.
We are in a position now where the industry is so transfixed on streaming media that it has forced linear companies to find a way to re-create their business model. In effect, the field is diluting itself.
Netflix and its rivals likely expected this type of news as well as the subsequent shareholder reaction. Amazon especially has been stacking the deck extra hard here the last few days and is hoping to cash in. The timing here on Amazon's one-two punch of announcements was part of a smart and precisely executed plan by executives at just the right time.
So what does Netflix have on deck in the second quarter that could move the needle and combat its opponents?
The streamer has seven new shows set for launch in the next few months, including Orange Is The New Black and Bloodlines, while also adding new movies such as the Ricky Gervais headlined Special Correspondents, and the Paul Rudd topper The Fundamentals of Caring.
What investors are especially going to be on the lookout for is how Netflix's first foray into the talk-show format does when it bows. Chelsea, starring outspoken comedian Chelsea Handler will debut in May. This represents the next step in the streamer's grand plan that has also included an expansion into multi-camera (i.e. laugh-track) comedies such as Fuller House and The Ranch.
It's a process across the board no matter which company in this space you want to look at and while Monday's earnings may be a setback for Netflix, it's important for all investors in this field to realize today's results are just one battle in a much larger war.
Disclosure: I/we have no positions in any stocks mentioned, and no plans to initiate any positions within the next 72 hours.
I wrote this article myself, and it expresses my own opinions. I am not receiving compensation for it (other than from Seeking Alpha). I have no business relationship with any company whose stock is mentioned in this article.