"…in this world nothing can be said to be certain, except death and taxes."
-Benjamin Franklin, 1789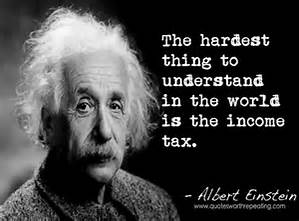 Source: quoteimg.com
Taxes, the need for more of them, and the villains who dodge them are all much discussed of late, and we're being bombarded with a veritable plethora of news stories on tax issues and actions. We've got the extensive revelations about tax dodging in the Panama Papers leak, and the virtual outlawing of tax inversion mergers and acquisitions by the Obama Administration.
We've got the low tax payments by some US corporations that are "destroying the moral fabric" of America (e.g., General Electric Co. (NYSE:GE), Verizon Communications (NYSE:VZ), and JPMorgan Chase & Co. (NYSE:JPM)), at least according to presidential candidate Bernie Sanders. And we've got the EU's tax probes of a whole range of US companies (e.g., Apple Inc. (NASDAQ:AAPL), Amazon.com Inc. (NASDAQ:AMZN), Starbucks Corp. (NASDAQ:SBUX), and McDonald's Corp. (NYSE:MCD)).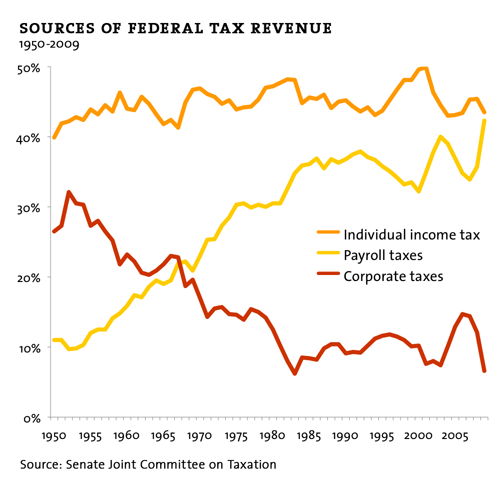 Source: motherjones.com
A whole series of articles by Tim Bradshaw, Tim Harford, Richard Hay, Vanessa Houlder, Barney Jopson, Christian Oliver, Nicholas Shaxson, Michael Stothard, and Gillian Tett, all of the Financial Times, have laid out the surprising breadth and size of the new tax assault on corporations. There have also been a series of articles at Seeking Alpha by Chris Demuth Jr., Alex Gennaro, and Tanuki Capital LLP, on various aspects of the new tax morality play. Famous TV personality and analyst Jim Cramer thinks there's a government war on business going on. I think that this might be just the beginning stages of a global tax war. Either way, people seem to favor taxing corporations more, and tightening tax loopholes.
Global Tax Avoidance Schemes: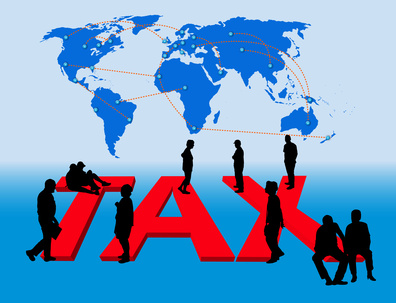 Source: business-accountant.com
There are strong political forces that might drive such a turn of events, but there are economic reasons for this new trend as well. On the political side, there is much public moral outrage at what the high and mighty have been doing to avoid taxes, as alleged by the early analyses of the so-called Panama Papers. This tends to ignore the fact that individual taxes are already highly progressive, but of course, no one has a right to dodge taxes illegally.
The good news is that there don't appear to be any American corporations on the list of evildoers. Still the public outrage is easy to understand, as many household names, politicians, criminals, and well-known eurozone banks (e.g., HSBC Holdings, PLC (NYSE:HSBC), Societe Generale (OTCPK:SCGLY), Credit Suisse Group AG (NYSE:CS), UBS Group AG (NYSE:UBS), and Commerzbank AG (OTCPK:CRZBF)) appear in the leaked Panama Papers.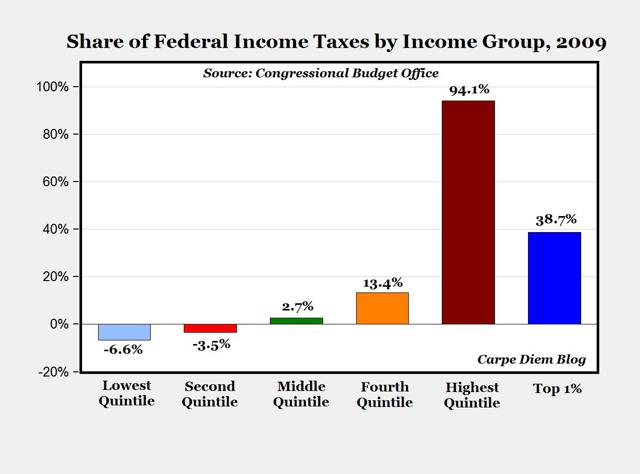 Click to enlarge
Source: granitegrok.com
Offshore Tax Havens Beckon: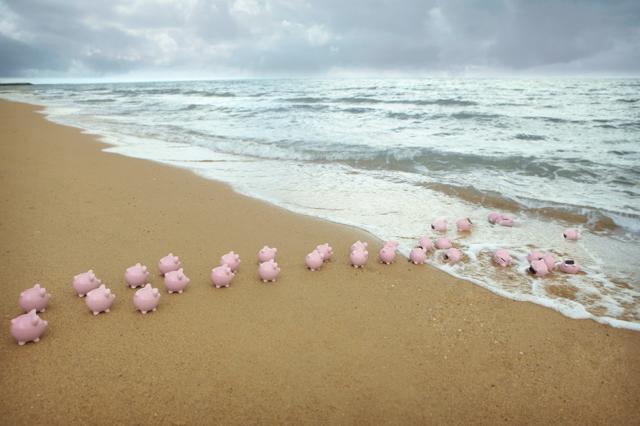 Click to enlarge
Source: bankodat.blogspot.com
I think the outrage would be a bit less if times were actually good for the middle class. I mean that if GDP trends were solid, and trade was expanding, and health insurance costs were under control, and college costs were under control, and average full-time employment opportunities were rising, there wouldn't be much interest in these stories.
But instead, we have a weak economy and an increasingly inflation-squeezed and tax-pressured middle class that sees no political progress in any direction. There is a reason why politicians like Bernie Sanders and Donald Trump are getting such enthusiastic audiences this year. Of course, in Silly Season, a certain amount of stage-managed outrage is expected from the political class, but the range of tax issues now in play and getting attention from the middle class voter suggests that something big may be happening.
Tax Burden Hits the Middle Class Hard: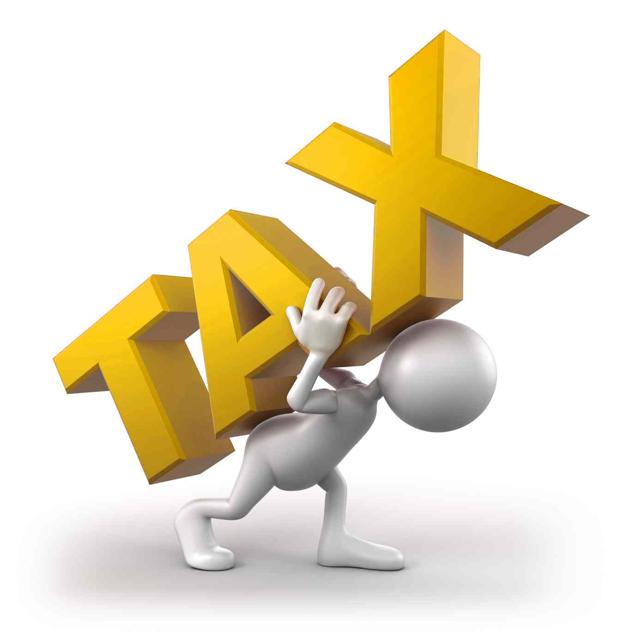 Click to enlarge
Source: valuewalk.com
Throw into this volatile mix the rhetoric of Sanders about "destroying the moral fabric" of America, and you may have the political momentum to really change government's ability to extract corporate taxes from American firms. The assault from the EU seems to fall under the same political trend as ours, but differs as it is uniquely expressed in Europe. There seems little to justify the EU tax assault on American corporations except the easy pickings from huge cash piles stacked up by alleged tax-dodging companies.
But as Tim Cook of Apple has pointed out to the EU examiners, the rules were set up long ago and Apple has followed them. This may not matter to the EU, because when times are bad, the tendency of socialists is to raise taxes even more, and the tendency of people in general is to cheer this. Obviously, this cannot be good for profit margins if it happens.
To some degree, a crackdown on tax loopholes may make sense in the light of the Panama Papers. However, there is some risk that the trade aspects of offshore investing will be ignored, as pointed out by analyst Richard Hay, and the baby will be thrown out with the bath water. Again, this won't be good for trade or profit margins. The recent decision by the Obama Administration to essentially outlaw tax inversions really resonates with many voters, so it seems likely that they will get a free pass on this issue.
Following the law of unintended (or secretly intended) consequences, foreign multinational companies will also lose a standard tax benefit (i.e., tax deductions for interest on loans transferred to US subsidiaries) for their US operations. This could affect a whole range of companies, including Nestle SA (OTCPK:NSRGY), Royal Dutch Shell PLC (NYSE:RDS.B), BASF SE (OTCQX:BASFY), Airbus Group (OTCPK:EADSY), Nissan Motors (OTCPK:NSANY), Unilever PLC (NYSE:UL), Deutsche Telekom AG (OTCQX:DTEGY), and others.
Panama Papers Fallout: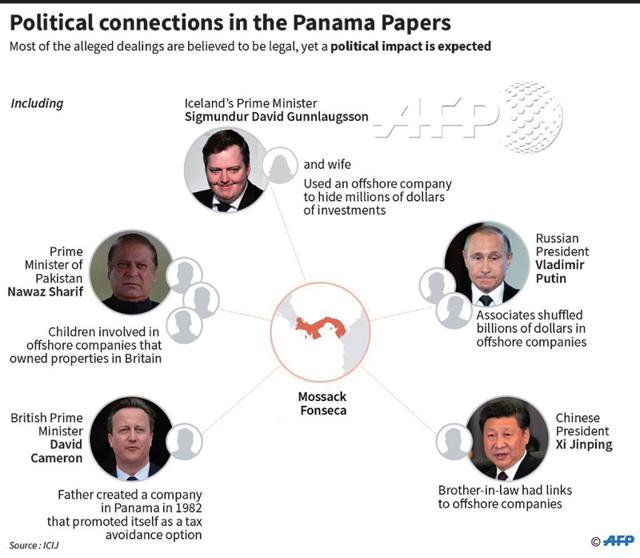 Click to enlarge
Source: thehimalayantimes.com
It would be better if instead of a series of ad hoc decisions by the government, we had a genuine push for tax reforms and tax coordination between countries, according to famed author Gillian Tett. US corporate rates are high at the margin, and yet years of negotiations have yielded no action by Congress. A repatriation deal for offshore cash hoards might be quite helpful on the job front, but it is likely that nothing will happen in this regard until after the elections. Let us hope that reason prevails and that a fair and well-thought-out system is coming sometime next year. In the meantime, I am a pessimist about profit margins for the corporate world, and I would stay away from European banks.
US Corporate Marginal Tax Rates Are High: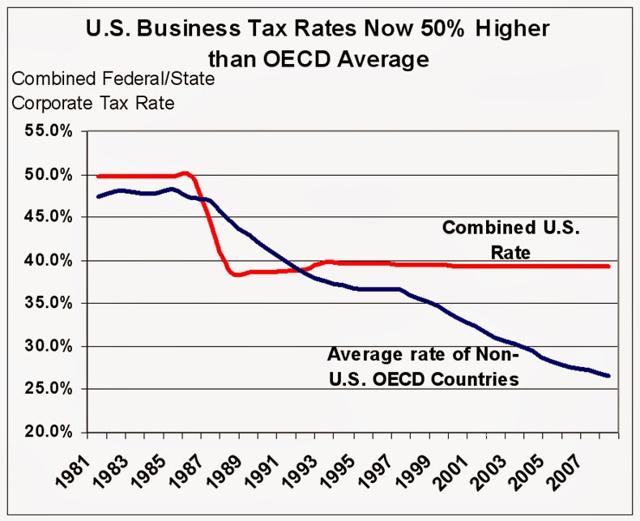 Click to enlarge
Source: gulfcoastcommentary.blogspot.com
Disclosure: I am/we are long AAPL, MCD.
I wrote this article myself, and it expresses my own opinions. I am not receiving compensation for it (other than from Seeking Alpha). I have no business relationship with any company whose stock is mentioned in this article.
Additional disclosure: This article is intended to provide information to interested parties. As I have no knowledge of individual investor circumstances, goals, and/or portfolio concentration or diversification, readers are expected to complete their own due diligence before purchasing any stocks or other securities mentioned or recommended.
Editor's Note: This article discusses one or more securities that do not trade on a major U.S. exchange. Please be aware of the risks associated with these stocks.