SecureWorks Corporation (Pending:SCWX) expects to raise $154.9 million in its upcoming IPO. Based in Atlanta, Georgia, SecureWorks is a provider of intelligence-driven information security solutions that protect organizations from cyber-attacks.
SecureWorks will offer 9.0 million shares at an expected price range of $15.50 to $17.50.
SCWX filed for the IPO on December 17, 2015.
Lead Underwriters: BofA Merrill Lynch, Goldman Sachs, JPMorgan Securities, and Morgan Stanley
Underwriters: Academy Securities, Barclays Capital, Citigroup Global Markets, Credit Suisse Securities, Pacific Crest Securities, RBC Capital Markets, Samuel Ramirez & Co., Siebert Brandford Shank & Co., Stifel Nicolaus & Co., SunTrust Robinson Humphrey, The Williams Capital Group, UBS Investment Bank, and William Blair & Co.
Business Summary: Provider of Security Solutions to Cyber-attacks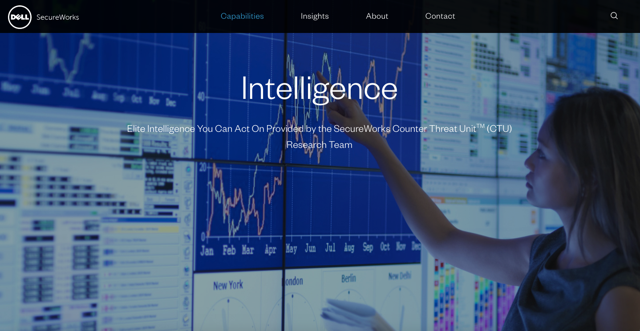 Click to enlarge
(Source)
According to filings, SecureWorks provides information security solutions, designed to defend organizations against cyber-attacks. These solutions enable companies to buttress their own cyber security defenses in real time, prevent and respond quickly to breaches, and predict any new threats.
The company offers these solutions through its proprietary platform. Expertise has been developed over 16 years, and the company currently has more than 4,200 clients in 59 countries.
SecureWorks' describes its counter threat platform as the core of its intelligence-driven solutions, giving the company global visibility of the threat landscape. On average, SecureWorks' technologies analyze up to 160 billion events, which may be malicious, anomalous, or predictive of trends within client networks.
In its SEC filings, SecureWorks encourages its own experts to collaborate with peers in law enforcement, government organizations, and the security community. Technology partners include Checkpoint Software Technologies (NASDAQ:CHKP), Cisco (NASDAQ:CSCO), Dell SonicWall, Fortinet (NASDAQ:FTNT), IBM (NYSE:IBM), Juniper Networks (NYSE:JNPR), McAfee, Palo Alto Networks (NYSE:PANW), TibcoLogLogic, HP Tipping Point, and Trend Micro (OTCPK:TMICY).
The company is headquartered in Atlanta, Georgia and maintains facilities in Dubai, Edinburgh, London, Paris, Sydney, and Tokyo. According to filings, SecureWorks has over 2050 employees worldwide.
Executive Management Highlights
CEO, President and Director Michael Cote has served in his position since May 2015. His previous experience comes from positions at DellSecureWorks, Talus Solutions, KPMG LLP, MSI Solutions, Medaphis, and Silverpop Systems. Mr. Cote graduated from Boston College, with a double major in Computer Science and Accounting.
CFO Wayne Jackson has served the company since July 2015. He has held senior financial positions at Concert and PricewaterhouseCoopers, where he was a partner. He attended the University of Alabama, and he is a member of the Broadcast & Cable Financial Management Association and the American Institute of Certified Public Accountants.
Potential Competition: Verizon Communications, IBM, Intel and Others
SecureWorks faces competition from four types of security services and products providers: global telecommunications and network service providers, specialized or niche products and services, diversified technology companies, and regional information security service providers. These include AT&T (NYSE:T), Verizon Communications (NYSE:VZ), NTT Communications, FireEye (NASDAQ:FEYE), Palo Alto Networks, Symantec Corporation (NASDAQ:SYMC), Cisco Systems, Hewlett Packard (HPQ, HPE), IBM, Enterprise Company and Intel (NASDAQ:INTC).
Valuation
SecureWorks provided the following figures from its financial documents for the years ended January 29:
| | | |
| --- | --- | --- |
| | 2016 | 2015 |
| Revenue | $339,522,000 | $262,130,000 |
| Net Income | ($72,381,000) | ($38,490,000) |
As of January 29, 2016:
| | |
| --- | --- |
| Assets | $917,785,000 |
| Total Liabilities | $329,329,000 |
| Stockholders' Equity | $588,456,000 |
Conclusion: Strongly Consider Buying In
Risks do abound: a history of losses, rapidly evolving environment, SCWX's reliance on the financial services industry for majority of revenues. In addition, peers Rapid7 (NASDAQ:RPD) and FireEye have struggled post-IPO.
At the same time, as a first major tech IPO of 2016, SCWX has already received enormous attention. We hear the deal is oversubscribed.
A huge team of underwriters in a space with enormous demand could boost the company to early success. As with MGP, many see SCWX as a metric for future offerings. Watch to see how SCWX impacts its parent company Dell.
We strongly suggest investors consider obtaining an allocation.
Disclosure: I/we have no positions in any stocks mentioned, but may initiate a long position in SCWX over the next 72 hours.
I wrote this article myself, and it expresses my own opinions. I am not receiving compensation for it (other than from Seeking Alpha). I have no business relationship with any company whose stock is mentioned in this article.