Reflection on our "Memo - The Prediction"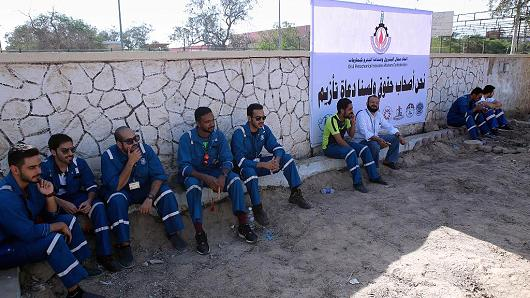 The Kuwait oil strike has knocked off more than 1 million b/d of production off the global markets. Despite reports saying that exports are smooth, data that we've seen indicate the current production has been impacted and will remain so until the strike ends.
The oil (NYSEARCA:USO) markets are responding fairly positive in light of this with WTI and Brent both up over 3%.

Click to enlarge
Most market participants expected oil to fall including ourselves, but the market does exactly what everyone's not expecting. The strength of the oil rally brings into question if the narrative for oil has changed over the last few months. It was only January that we saw prices as low as $26, yet people felt like it would go lower.
We wrote a memo on January 19, 2016 titled, "Memo - The Prediction" exclusively to premium subscribers. In it, we wrote the following: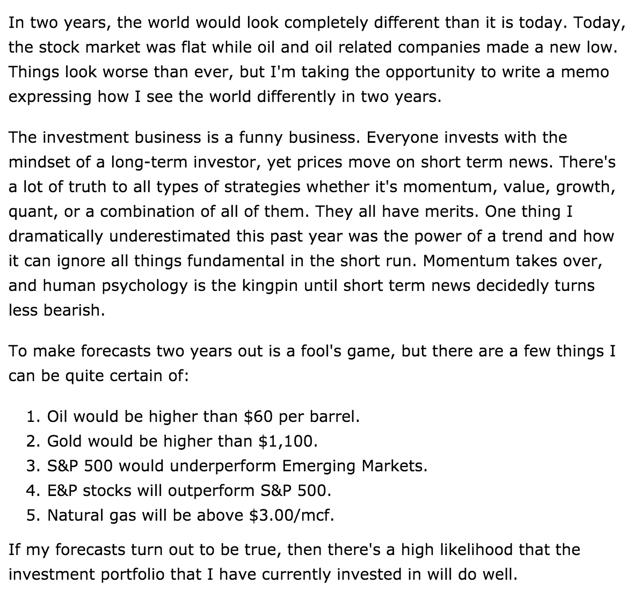 Click to enlarge
It turns out that just three months later, things are already looking different.
Since January 19, emerging markets have doubled S&P 500's returns: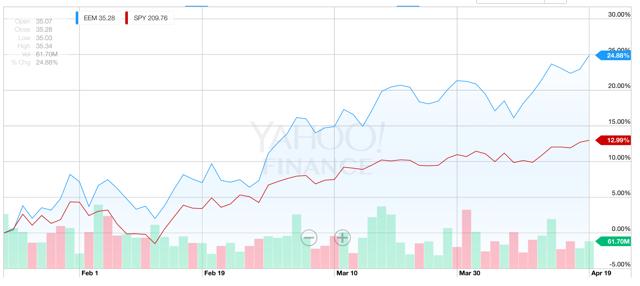 Click to enlarge
Oil went from $26 to over $40 per barrel.
Natural gas is finally back above $2/mcf.
Energy stocks have knocked S&P 500's returns out of the park.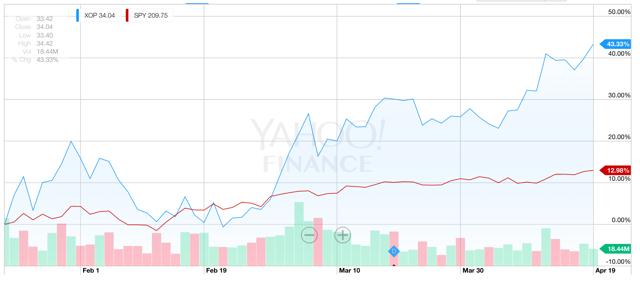 Click to enlarge
So far, we've been on point and we think the trend will continue.
As we look back on those dark times just three months ago, we were scared out of our mind. Oil bears were in full force, China looked like it could fall apart any second, and the world economy was going into recession.
But the key to investing is to do exactly the opposite of the consensus and be proven right in the end. That's how outsized returns are made.
Since we began tracking our "HFI portfolio," we have beaten the S&P 500 by 400 basis points and remain 30% in cash.
Outperforming the market is not easy, but it does take a special kind of person to go against the grain, and we pride ourselves in going against the grain.
If you are interested in signing up for our premium service, please click here. We spend a considerable amount of time engaging with our subscribers about idea generation and company analyses. We hope that you can join the wonderful HFI community we built here.
Disclosure: I/we have no positions in any stocks mentioned, and no plans to initiate any positions within the next 72 hours.
I wrote this article myself, and it expresses my own opinions. I am not receiving compensation for it (other than from Seeking Alpha). I have no business relationship with any company whose stock is mentioned in this article.