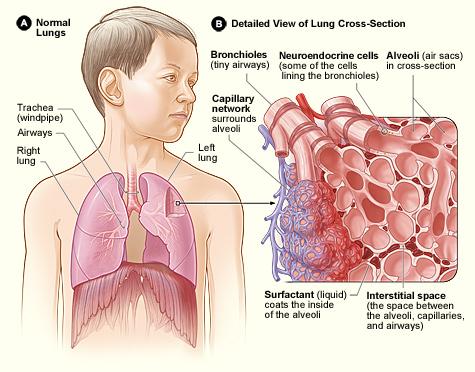 Photo Courtesy of NIH.gov:
Last July, I shared an article outlining my thoughts about the future potential for Cempra (NASDAQ:CEMP). Since this article my position on the stock hasn't changed. However, due to the massive sell-off in biotechs starting late last year, the stock has retraced most of the massive gains they had seen by early last fall. In recent weeks, the stock has regained an upward bias and with pending binary events I think we should expect more gains. I will not rehash many of the underlying fundamentals that I shared in the previous article. My hopes are for laying out recent events and those that I expect to see in the near term.
Foundation: On a world-wide basis we are seeing the effectiveness for existing antibiotics losing their ability to address patient's needs. This is simply due to bacterial resistance developing for the antibiotics that are currently being used as treatment options. This isn't a new phenomenon and it's not expected to abate anytime in the future, due to the ability where overtime these antibiotics are overcome by resistance from the bacteria involved in the patient's condition.
Based on 2010 data: Pneumonia (National Center for Health Statistics)
Hospital inpatient care
Number of discharges: 1.1 million
Average length of stay: 5.2 days
Mortality
Number of deaths: 53,282
Deaths per 100,000 population: 16.9
Mortality: Hospital inpatient deaths
Number of deaths: 37,000
Deaths per 100 discharges: 3.3
This data validates the growing need for new treatment options.
Financial Factors:
Finding new antibiotics has been found to be very expensive, due to numerous failures with what was initially thought to be a newer and more effective antibiotic. The result has been that fewer and fewer companies are willing to invest the monies to see their product through the expensive and long-term clinical trials. The difference between an antibiotic working versus having so many adverse side-effects is a very small window to invest funds for many companies. Cempra has been in their development process for many years, only now it appears they might be on the cusp of having a new major product in this critical medical needs area. Giving credit where credit is due, Cempra's CEO has taken a very cautious approach, with no hype, but only laying out clear and validated accomplishments. For me personally, it's welcome relief to listen in on one of her conference calls.
Solithromycin:
This is Cempra's lead candidate that is in development for community-acquired bacterial pneumonia-CABP. This is a very serious condition that impacts not only the young, but more and more those of advanced age. Initially, Cempra is seeking approval for this latter group; however, they are working on extending the drug into the pediatric group of patients. For this group, due to the already compiled data, they can start this pediatric group as a Phase 2/3, thus speeding up the approval should all go well with the FDA process for the adult population.
As for treatment options, solithromycin is being developed with IV delivery, oral capsules and through suspension dosing. These options offer the attending physicians, and their patients, the best of all options due to the fact they can be dosed initially in a hospital setting, but after being discharged they can take follow-up doses with either the capsules or oral suspension doses.
Current Milestones:
In August, 2015, the FDA approved a Fast Track designation for solithromcyin in the IV and oral formulations. Such action by the FDA has allowed Cempra to start a rolling application for their NDA. As new data is gathered and validated and can be included in the required documentation being sent to the FDA as a valid item for them completing their review.
In January, 2016, the Biomedical Advanced Research and Development Authority-BARDA-approved a $25.5 million dollar grant for funding the aforementioned pediatric trials, one can hope that since they are part of the U.S. Department of Health and Human Services they have some clear ideas about the data that Cempra has already submitted to the FDA.
The pediatric trial is planned for 400 patients in the ages of 2 months to age 17. Cempra plans to initiate this trial during the current 2 nd Quarter.
In order to expand the drug beyond CABP, in December, 2015, Cempra announced they had enrolled 250 males for treating their urogenital gonorrhea condition. This is a Phase III trial sponsored by the National Institute of Allergy and Infectious Diseases-NAID. This agency is also a part of the U.S. Department of Health. Cempra has just announced they will expand this trial to include 60 women and adolescents. On a world-wide basis there is a growing demand for new treatments for this medical condition.
In late 2015, Cempra started two Phase 2 trials using solithromycinin in chronic obstructive pulmonary disease-COPD.
Also, based on in-vitro and predictive animal models they have also expanded the drug into clinical trials for non-alcoholic steatohepratis---NASH. For those who follow the biotech industry you might know that the area of NASH is a very hot area for needs as there is no current drugs approved for this condition. Intercept (NASDAQ:ICPT) is just one example of a pharma working in the area of NASH. Intercept's stock has had a 52 week range from a low of $89.00 and a high of $314.00. Currently it trades for around $150.00. This pricing gives one an idea of what a NASH indication for solithromycin could bring to the table for Cempra's stock.
I might also add the fact that Cempra has another drug in clinical development for approval here in the United States. The drug is Taksta, and is designed for treating acute bacterial skin and skin structure infections. The drug is base on fusidic acid and is sold in other parts of the world by Leo Laboratories, Ltd. Cempra has exclusive rights for the U.S., however, since a fusidic acid based drug has never been approved here, this is requiring Cempra taking the drug through clinical trials. The needed Phase III trial should start in the near future. Should Cempra obtain approval, they will have market exclusivity for seven years. Considering the drug has been used for years in Europe and Asia, there is an outside change that extensive trial testing can be abated to some degree. This is based on our Congress passing the 21 st Century Cures Act that contains provisions for quick approval for antibacterial drugs designed for rare diseases.
Near Term Events:
With the rolling basis for filing completed data collection as they occur for solithromycin, Cempra currently expects to complete their NDA filing by mid-year. Should this event happen as scheduled this would start the priority review that "could" result in an FDA decision in early 2017. Also keep in mind that Cempra is also working in parallel activity in the EU markets for approval in Europe. It also should be noted that Cempra is laying the foundation for them marketing the drug with their own sales force. At the end of December, 2015, Cempra had a cash and equivalents totaling $153,765,000.00. Since the beginning of the year, Cempra completed in January a secondary offering at $24.00, and this netted them another $94 million in cash. Also, as mentioned, BARDA has funded them with $25.5 million for their pediatric clinical trials. Cempra management is projecting their cash position will get them safely through the FDA approval process---assuming there are no unexpected delays with the priority review provisions with the FDA. Investors should be fully cognizant that with their internal plans for their own marketing team and the planned expansion for new indications with their drugs, the ongoing need for an ample supply of cash on hands will be expected.
Caveats:
With all the current data that has been compiled, solithromycin has had a clean and favorable profile with efficacy and lack of major adverse events. However, as mentioned, the history of new antibiotics have shown there is a fine line of difference in a beneficial new antibiotic and one fraught with problems that could preclude it being used in humans. The good news is that we are within weeks for having Phase III data in the hands of the FDA reviewers. But always keep in mind that "things" happen!
Final Thoughts:
The World Health Organization stated in 2010, antibiotic resistance is one of the three greatest threats for human health. The CDC, here in our nation, has estimated that 70% of U.S. hospital infections are resistant to at least one of the antibiotics that are most often used in our hospitals. The CDC also projects that each year more than 2,000,000 people are sickened with antibiotic resistant infections. Of this number about 23,000 will die from this sickness event. The additional cost being applied to our healthcare system is growing exponentially with this increase in infections. The aging population will also add to this growing issue.
Solithromycin is the fourth generation macrolide and the first fluoroketolide that has been taken into clinical development. At this stage of development it is management's position that preclinical and clinical development has shown efficacy and safety. With this being validated by the FDA review, Cempra will have an approved drug that offers flexible dosing via IV, oral capsule, or oral suspension. Should this all happen in the time-line that I've pointed out, owning Cempra at the current levels provides investors an excellent entry level for buying their stock shares.
Good luck with your investing decisions!
Disclosure: I am/we are long CEMP.
I wrote this article myself, and it expresses my own opinions. I am not receiving compensation for it (other than from Seeking Alpha). I have no business relationship with any company whose stock is mentioned in this article.