For anyone in the vicinity of the United Kingdom, whether flying through airports or working at a British based firm, the topic of the United Kingdom leaving the EU (Brexit) is discussed everywhere. For us investors at Seeking Alpha, the political debate is less important. What I believe, is that this event opens a variety of doors to investors and that is what I will discuss in this article.
As main ticker for this article, I will use the iShares MSCI United Kingdom (NYSEARCA:EWU) and easyJet (OTCQX:ESYJY).
Brexit: Fueled by fear or economic opportunity?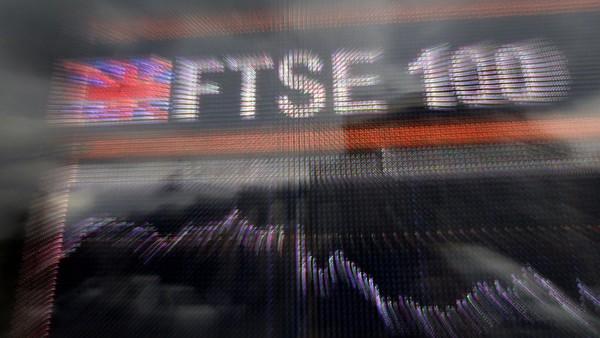 Brexit points out to a referendum organized by David Cameron in June, for the United Kingdom to leave the European Union. Many activists and political groups have shed their light on this subject. Let's review some specific groups:
Moody's gives a warning that if a Brexit happens, the overall credit rating of the country will lower as the borrowing cost of the country will go up. Fitch and Standard and Poors, other credit rating agencies, share similar opinions.
Bertelsmann Stiftung has done extensive research on this topic, with the conclusion that Britain will be 0.6 to 3% lower in GDP in 2030 if it would leave the European Union. Exiting the EU would increase the costs of trade between the UK and EU and reduce bilateral trade activities. This will also impact the top countries which the UK exports to: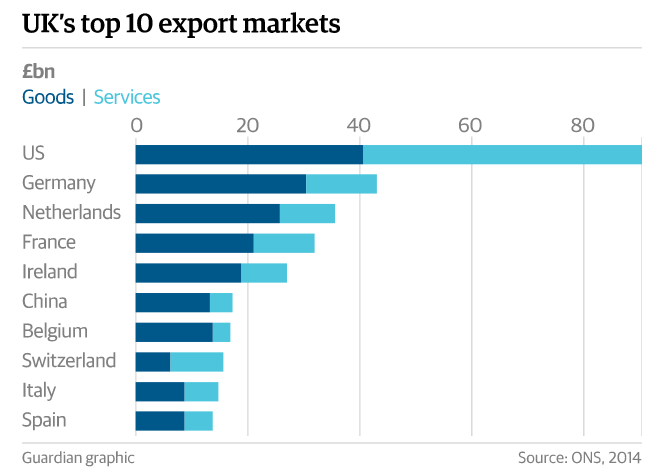 It's largest partner, Germany, mentioned that many German firms leave the UK if a Brexit happens.
Opportunities: You just have to love opportunities!
The majority of economic bureaus and the British government conclude that the economic impact will be negative. This affects a variety of financial assets on the market, from currencies to equities.
Interest in Brexit peaked in February: when Boris Johnson the mayor of London announced it would back a Brexit against all odds.
Currencies were already declining against the pound and these fears (the fear that a Brexit might actually happen) only made the worries larger. This is easily traceable in almost every currency against the Pound. For example the GBP/EUR: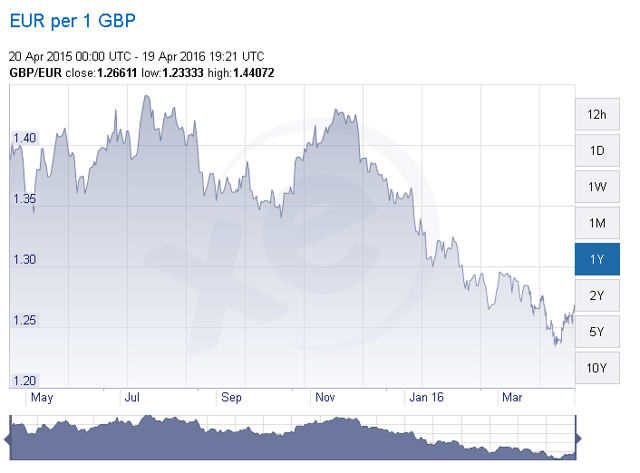 Click to enlarge
Source: XE.com
The line chart shows the immense drop and not surprisingly, the pound has been receiving hit after hit. The drop in February is equal to the spike seen in Google Trends.
Short positions in Pound to the Euro and many other European currencies have been very profitable and I see no reason why this trend wouldn't continue if the polls remain in favor of a Brexit rather than staying in the European Union.
Furthermore, UK ETFs such as iShares MSCI UK and iShares MSCI UK small-cap have lost track after middle of January: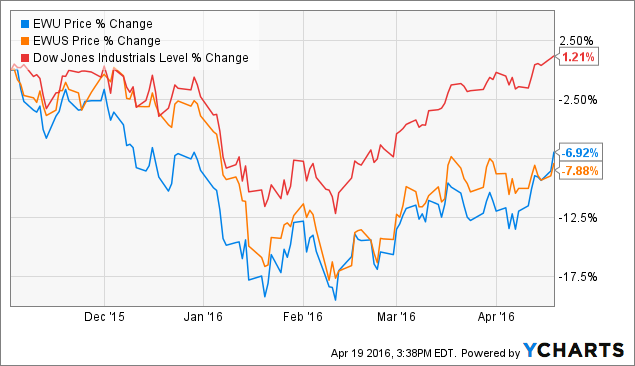 Furthermore, easyJet recently announced that a Brexit would impact their economic performance significantly. I've covered easyJet numerous of times on Seeking Alpha. Since Britain is part of the European Union, easyJet benefits from free-movement treaties. When this breaks, easyJet will simply have to increase costs. As it operates in a highly costly industry, the airline industry, that might jeopardize the operating business of easyJet going forward.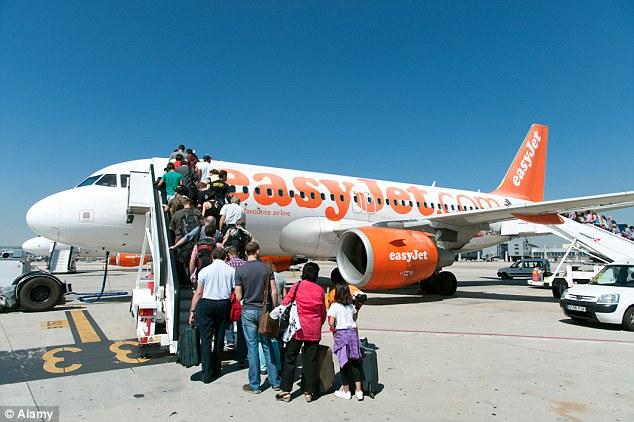 This is also underlined by easyJet's boss, as she's worried what might happen if a Brexit occurs. In her words, it could be an era to cheap flights.
My opinion on easyJet will negatively change if a Brexit happens. A Brexit will also adversely impact other UK businesses.
Conclusion
Politically, I think reasons to leave the European Union are mostly related to emotional feelings. From all the distress going on in Europe with terrorism to the issues we've faced with Greece. Emotions and business don't do very well together in my opinion.
Nevertheless, I believe Brexit opens a basket of options to investors and if it will actually happen, the impact will be of similar magnitude of what we have currently seen today. Based on what I've seen over the last few months, it's highly likely that the pound will continue to devalue in contrast to other major currencies. This will definitely decrease any likelihood of investing in the iShares MSCI United Kingdom. Other than that I will also anticipate revenue bumps for typical U.K. related firms such as Easyjet and Ryanair and many others.
For anyone to remember, the date is 23rd of June.
Disclosure: I/we have no positions in any stocks mentioned, and no plans to initiate any positions within the next 72 hours.
I wrote this article myself, and it expresses my own opinions. I am not receiving compensation for it (other than from Seeking Alpha). I have no business relationship with any company whose stock is mentioned in this article.
Editor's Note: This article discusses one or more securities that do not trade on a major U.S. exchange. Please be aware of the risks associated with these stocks.