U.S. Bancorp (NYSE:USB) is an interesting financial company that I first covered in summer 2015 and stated that I thought it was a good name to own as interest rates rose. I have long considered it a solid company whose stock was fairly cheap however the stock is pretty much flat from where I covered it. I like the company and its operations and felt it would do well as interest rates began to move higher, but thus far there has been little But can we buy the stock here? To answer this question, we have to examine the company's recent performance and expectations for the future.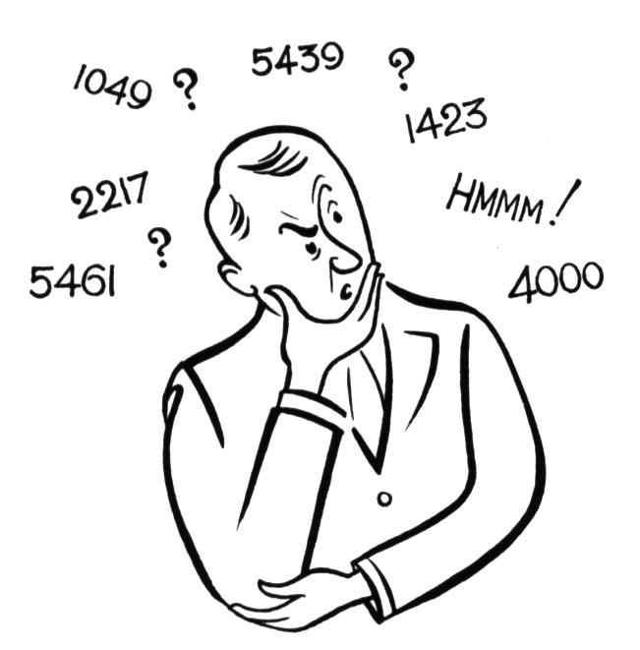 Click to enlarge
The stock caught my eye after another rather weak earnings report today. So what is going on here? Well by weak, I mean the quarter was so-so, and the company was a top line miss and a bottom line number that was in line with analysts' expectations. There was nothing to be super excited about here. There was not a huge beat or miss on either line. So just how did it do? Revenues were $5.04 billion which was up 2.6% year-over-year. On the bottom line, the bank reported net income of $1.386 billion for Q1 2016, which translated to $0.76 per share. Now, thanks to shares being retired, the per share earnings number was in line year-over-year. But the astute investor will note that on an absolute basis, net income was $1.431 billion per share last year, which means that there was a 3.1% decline in net income on a total basis. The decline primarily stems from the difficult operating environment and the continued low interest rate issues, though rates have started to come up. While the top and bottom line numbers of course matter, I am always interested in the underlying metrics of such a bank. Namely, loan and deposit growth as well as the efficiency ratio.
The company's loans are still in great shape. It saw growth in average total loans of 5.8% over the first quarter of 2015 and growth of 2.2% versus the fourth quarter of 2015. Growth in average total commercial loans was very impressive. Total commercial loans spiked 10.2% over the first quarter of 2015 and were up 3.5% over the fourth quarter of 2015. That is simply impressive. The continued strength in commercial loans suggests the commercial economy is truly rebounding. Payment and fee related revenue grew 5.1% year-over-year, construction and development loans were up 1.6% and commercial real estate loans were up 0.4%. Finally, I want to point out that residential mortgages were up 2.3%. It was a strong quarter for loans.
Deposit growth was also a strong highlight. These underlying metrics indicate the company is still going strong, despite what the top and bottom lines suggest. The company saw strong growth in average total deposits of 6.3% over the first quarter of 2015 and 0.5% over the fourth quarter of 2015. Average low cost deposits, including non-interest-bearing and total savings deposits saw very strong improvements. In fact they rose 9.7% year-over-year. Finally the bank has among the highest return on average assets of 1.32% and a return on average common equity of 13%. Finally, U.S. Bancorp has one of the most impressive efficiency ratios of the largest banks. This came in at 54.6%. Commenting on the quarter, U.S. Bancorp Chairman's President and Chief Executive Officer Richard K. Davis stated:
"U.S. Bancorp is off to a solid start in 2016 as we once again delivered industry-leading performance metrics against a backdrop of global concerns driving long-term interest rates lower and continuing pressure in the energy sector. We continued to produce strong loan and deposit growth which combined with a stable net interest margin, resulted in growth in net interest income. Our payments-related businesses remain strong and we continue to invest in those businesses, as demonstrated by the acquisition of the $1.6 billion retail card portfolio at the end of 2015. Although the pressures from the energy industry negatively impacted the quarter, we took appropriate measures and remain confident that we are well positioned to continue delivering industry-leading returns throughout the year.

In addition to these strong fundamentals of our business, we also created value for our shareholders as we returned 80 percent of our first quarter earnings back to shareholders through dividends and share buybacks. We remain committed to balancing decisions about operating efficiencies with opportunities for investments in our franchise as we navigate through a slowly recovering economy. This focus by our management team is vital in order to protect our strong financial position and to ensure that we are delivering the products and services that our customers value."
Looking ahead, I like the bank and the stock for the longer-term. While the current operating environment is tough on banks, U.S. Bancorp continues to do chug along. Revenues were up year-over-year but net income is down slightly. Thanks to the buybacks, the per-share earnings were flat year-over-year. However, loans are up, deposits are up and the bank is highly efficient. Once rates start to rise, this bank is going to outperform given its loan growth. The dividend continues to grow annually and the stock yields a respectable 2.4%. The stock is relatively stable. If you can get shares under $40, I would pull the trigger for the long-term.
Disclosure: I/we have no positions in any stocks mentioned, and no plans to initiate any positions within the next 72 hours.
I wrote this article myself, and it expresses my own opinions. I am not receiving compensation for it (other than from Seeking Alpha). I have no business relationship with any company whose stock is mentioned in this article.