The regional banks are potential powerhouse stocks to own. They get little coverage, yet are much easier to examine than their larger, major multinational bank counterparts. I enjoy investing in and writing about regional banks because these banks' key metrics, such as their loan and deposit growth, are often simply more associated with the performance of their underlying stock versus their larger counterparts. One of the names I have liked for some time is Huntington Bancshares Incorporated (NASDAQ:HBAN). The stock had gotten hammered in the first few months or so of the year, trading down to the $8 range, and this was a huge turnaround from when the stock surpassed my original price target in 2015. Recall that I had previously set an $11.50 price target on the name and gave it a buy rating following a recent acquisition. The stock has climbed back to over $10, so what should you do now?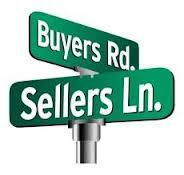 Well, as you may have seen, the company just announced its Q1 2016 results this morning. This quarter was a touch of a letdown, although it was not weak by any stretch. It wasn't a fantastic quarter, but was solid overall. Some of the data were strong and some metrics I would like to have seen perform better. The company reported a top line miss and a bottom line result that met analyst expectations. Huntington reported net income of $171 million, a 3% increase from Q1 2015. Earnings per share came in at $0.20 for Q1 2016, up 5% from the year-ago quarter. Revenues were higher year over year to $754 million, up 6.7%. That said, revenues missed estimates coming in $3.5 million short of consensus.
Of course, we would love to see top and bottom beats, the headline numbers leave something to be desired. But the truth is that they only tell half of the story. What you need to remember is that the headline earnings are only part of the story. You need to dig deeper. In addition to growing revenues and earnings per share, the company's total loans and deposits are critical. These are metrics that you simply must pay attention to. This is what I really look for in regional banks.
With that being said, these metrics are among the chief strengths of the company. The bank saw a $2.6 billion, or 5%, increase in average deposits year over year. Further, loans were up $2.8 billion versus Q1 2016, or up 6%. This is strong growth, and increasing loans and deposits is a key indicator when I examine any regional bank. If loans and deposits aren't growing, then the bank isn't either and I'm willing to bet the stock isn't going anywhere either. With these numbers, I am pleased with the bank at least in this respect.
As many of you know, I always look for improvement in the efficiency ratio. It is something that many analysts here at Seeking Alpha often overlook, but I will tell you that I feel very strongly that this is a critical mistake. The efficiency ratio is a key indicator that measures the costs expended to generate a dollar of revenue, and net interest yield measures the basis points the company earns over the cost of funds. The strongest banks have an efficiency ratio under 60%, with the ideal being around 50%. Well, coming into the quarter, the company had an efficiency ratio of 63.7%. Here in Q1 2016, it worsened slightly to 64.6%. This was a bit disappointing but isn't a devastatingly negative move.
Overall, I think this report is pretty mundane. I was pleased particularly with the loan and deposit growth demonstrated by the company. The headline earnings were a bit so-so. I was disappointed with the efficiency ratio. I want to remind you that in 2015, the bank made some consolidation moves to improve efficiencies, and has made acquisitions, which I see leading to further loan and deposit growth as time moves on. Let's not forget the shareholder friendly nature of the company. That is a critical point for me. In fall 2015, the company raised its dividend to $0.07 quarterly, a 16.7% hike. This is $0.28 annually and the stock offers a yield of 3%. It also has been buying back shares. In the quarter, the company decided to forgo the remaining $166 million of its share repurchase authorization. This was a shame as shares were cheap, but the cash was needed for the pending FirstMerit acquisition. So overall, the name is solid under $10.
Note from the author: Christopher F. Davis has been a leading contributor with Seeking Alpha since early 2012. If you like his material and want to see more, scroll to the top of the article and hit "follow." He also writes a lot of "breaking" articles that are time sensitive. If you would like to be among the first to be updated, be sure to check the box for "Real-time alerts on this author" under "Follow."
Disclosure: I/we have no positions in any stocks mentioned, and no plans to initiate any positions within the next 72 hours.
I wrote this article myself, and it expresses my own opinions. I am not receiving compensation for it (other than from Seeking Alpha). I have no business relationship with any company whose stock is mentioned in this article.