By Stuart Burns
While one high level meeting was going on in Doha, Qatar - in an effort to control the fate of the oil price - another was going on in Brussels, Belgium, seeking to decide the fate of the steel market.
Representatives from around 30 countries including China, Japan, Germany, India, the U.K. and the U.S. met with the European Union, the World Trade Organization, the Organization for Economic Co-operation and Development and the World Steel Association representatives in the Belgian capital in a bid to come up with a package of measures that will curb the huge overcapacity at the heart of the steel crisis, the London Telegraph reports.
Chinese Production Cuts Demanded
The EU and the U.S. would like to see China agree to cut production and fast, but China has said:
"Blaming other countries is always an easy, sure-fire way for politicians to whip up a storm over domestic economic woes, but finger-pointing and protectionism are counter-productive."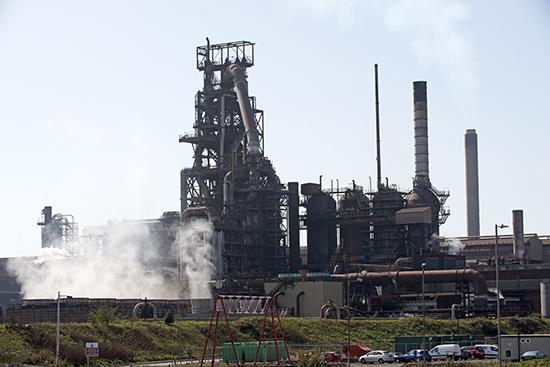 This steel plant at Port Talbot in South Wales, U.K., could close if Tata Steel can't find a buyer.
Source: Adobe Stock/Petert2
China even called such allegations a "lame and lazy excuse for protectionism."
China Cries Protectionism
One could easily have some sympathy for the Chinese position, at least as far as the EU is concerned. Environmental legislation-inspired energy costs have been the dead weight dragging down all European steel producers, none more so than the U.K., which is likely to see the last major primary production facility close in coming months, leaving just one electric arc furnace plant.
Officially, the OECD said the meeting will "discuss how governments can facilitate market-driven industry restructuring and … agree on steps to reduce competition-distorting policies."
According to the OECD analysis, overcapacity in steel was above 70 million metric tons at the end of 2015, and new plants are set to add another 47 mmt by 2018. In spite of promises of good intent made in the past, China has continued to increase production. Output in March rose 2.9% over the same month last year, hitting 70.76 mmt, an annual run rate of nearly 850 mmt.
On the back of this, iron ore has risen to a high for the year, up 36% since the turn of the year. China, though, is aware of the problem, and while it will refuse to be bullied into closing plants, it is desperate to implement a plan to cut large chunks of older and less-efficient, more polluting plants in time.
Importer Nations Can't Wait for Cuts
The "in time" will not be fast enough for many, though. Beijing is talking of two to three years, fearful of the impact mass layoffs could have on social unrest there. Figures of five to six million job losses are substantial, even in a population as large as China's, particularly as they would be disproportionately concentrated in a few coal-mining and steel-producing states.
So, the Brussels summit will have little more positive outcome in the short term than the complete waste of time that was OPEC's summit in Doha. However, rest assured that won't stop politicians coming away claiming all kinds of goals met and agreements made. The proof will be whether global steel production is any lower as a result by the end of this year as it is today. Most projections are for it to continue rising.