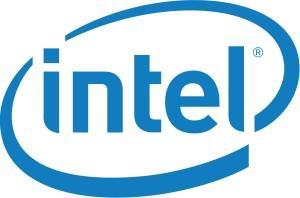 The PC is dead, the data center may be peaking, and the Internet of Things may be years of software development away.
So Intel (NASDAQ:INTC) is throwing people overboard, hoping it can keep interest in the stock and its dividend high until its transformation is complete.
Intel's actual results - 54 cents per share of earnings on an 8% year-over-year gain in revenues - were overshadowed by weak guidance and the announcement of 12,000 job cuts, which will be made over the next year.
Those cuts will be made in the PC division, where sales continue to plunge, and over time Intel may cede low-end share to ARM Holdings (NASDAQ:ARMH) designs, AMD (NYSE:AMD) or even Chinese chip companies (NYSE:TSM). The company Andy Grove built and Moore's Law defined is not about to hang around a dying industry, and will instead focus on feature-rich gaming computers and "2-in-1" designs that double as tablets, niches that are still growing.
Meanwhile, the plan is to keep up the scare in data centers, where sales to cloud computing centers built on x86 architecture remain robust, and to double-down on the Internet of Things or IoT, in which chips could be in all sorts of ordinary objects.
The word mobile was not spoken of in CEO Brian Krzanich's conference call, and neither was the word software. And if Intel expects its plan to work, it's going to need a lot more software.
This was easy in Andy Grove's day. The old Intel could rely on Microsoft (NASDAQ:MSFT) and its OEMs to keep pushing the envelope of the Windows ecosystem, allowing Intel to focus on its chip design roadmap. Thus, Microsoft's mobile failure became Intel's as well.
But the Windows of IoT does not exist yet. General Electric (NYSE:GE) has been running ads claiming its Predix cloud can become the industrial version of an IoT Windows, but Krzanich's IoT story, as described on the company's website, is as much a consumer as a business story.
For Intel to make headway in the Internet of Things, it has to become its own Microsoft. That means a major transformation for the company, and the layoffs aimed at keeping the stock high may just be the first step.
Separating the manufacturing of chips from their design, as I and many analysts smarter than me have been suggesting for years, is the logical next step, especially if IoT remains on the launch pad.
What matters for investors, beyond the earnings, is that Intel has recognized what the late Andy Grove would have called a "strategic inflection point," and even Grove saw that many great companies fail at such times. The Intel dividend represents safety, but the Intel reality screams risk.
Don't expect big gains until Intel has wrestled with its software demons, and pinned them. Do expect volatility, despite this being a dividend stock, as hope and fear contend. Buy the fear for yield, and discount the hope.
Disclosure: I am/we are long INTC, MSFT, GE.
I wrote this article myself, and it expresses my own opinions. I am not receiving compensation for it (other than from Seeking Alpha). I have no business relationship with any company whose stock is mentioned in this article.