On Wednesday SA Editor Michael Hopkins asked if Telecoms and Utilities are in a bubble:
Utilities and telecom stocks, long-time favorites of dividend investors, have had a good run this year. But is it time to bail?...Year-to-date performance for the combined sector is around 10.66%. Not bad.
So we revisited our favorite Utility for retirees, WEC Energy Group (NYSE:WEC).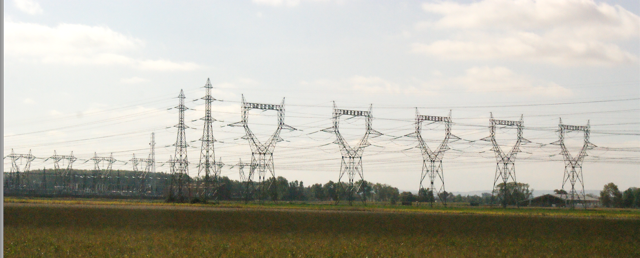 Click to enlarge
A Regulated Monopoly Making the Right Moves
We recommended WEC in September, dubbing it the "The Best Treasury-Like Dividend In The Market."
WEC is a regulated electric and gas utility, and as such operates in a territorial monopoly. No stock is without risk, but the safest bet for income in the stock market is likely in these government mandated monopolies.
We chose WEC specifically because we felt it was wisely using debt to expand its business. In particular, WEC had just acquired Integrys Energy, a company the same size as itself. The acquisition expanded WEC's monopolistic territory, diversified it more into higher growth electricity transmission, offered cost-saving synergies, and still allowed WEC to remain virtually 100% regulated.
Since September, WEC has surged.

Click to enlarge
So, is it time to bail?
Right Strategy, Right Execution
2015 was a challenging year for midwest utilities, as the fourth quarter was one of the warmest on record. WEC's Milwaukee market, for example, broke a record from 1877 for its all-time warmest December.
Nevertheless, WEC logged its best year ever in 2015, growing earnings per share and cash flow to new records. WEC also raised its dividend twice since September, and currently yields 3.5%.
Most importantly, the growth plan is going smoothly. WEC guided that it expects to grow earnings by 6% to 8% in 2016, and 5% to 7% thereafter.
Integrating acquisitions can be problematic, but WEC chose a smart target, and is executing deftly.
Conclusion
Regulated utilities are an excellent choice for retirees in need of relatively safe income. After the run-up in the sector, some of these stocks may now be primed for selling.
But WEC Energy Group has had record growth, twice raised its dividend for a healthy 3.5% yield, and projects very healthy growth for a utility for the foreseeable future.
WEC is not a stock to buy here for a short term trade. But for those looking for the safest income that can provide growth and upside, we think WEC continues to offer the best treasury-like dividend in the market.
Get More Ideas Like This One
If you like this idea and would like to find more of our favorite ideas in the market, check out our newly launched Best Overall Return Assets subscription service.
Disclosure: I am/we are long WEC.
I wrote this article myself, and it expresses my own opinions. I am not receiving compensation for it (other than from Seeking Alpha). I have no business relationship with any company whose stock is mentioned in this article.