BHP Billiton (NYSE:BHP), has recently released its operations report for the third quarter in which the world's third largest iron ore producer lowered its production guidance for the current fiscal year, a day after its bigger rival Rio Tinto (NYSE:RIO) also cut its forecast. That further bolstered iron ore's rally. The steel-making commodity was hovering north of $63 a tonne, its highest level in more than 10 months, according to the Steel Index, a significant gain from decade lows of under $40 in December.

During the three months ending March 2016, BHP Billiton's petroleum, copper and energy coal dropped by approximately 3%, 12% and 24% respectively from the corresponding period last year while metallurgical coal production was up 4%. The company, however, did not make any changes in its production guidance for oil, copper and coal.
But what really matters is that the production of iron ore, which was the single biggest source of BHP Billiton's revenues and was responsible for nearly half of the miner's earnings (adjusted EBITDA) during the first six months of the current fiscal year, declined by almost 5% in the previous quarter. The drop in output, on a 100% basis, to 61 million tonnes was attributed to adverse weather conditions, maintenance work on rail network and the suspension of Samarco operations after a deadly dam burst in Brazil.
More importantly, BHP Billiton's iron ore production on a 100% basis, which came in at 193 million tonnes in the first nine-months of this fiscal year, is expected to increase to 260 million tonnes by the end of the financial year. That guidance is 10 million tonnes below BHP Billiton's prior estimate of 270 million tonnes. BHP Billiton's share of production for the 12 months from its Western Australia Iron Ore (WAIO) operations is expected to be 229 million tonnes, a drop from previous estimate of 237 million tonnes.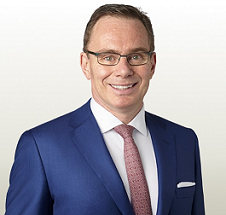 BHP Billiton CEO Andrew Mackenzie
BHP Billiton could report an annual profit of $0.44 per share for the current fiscal year, according to consensus data from Thomson Reuters. With the cut in guidance, however, the consensus estimate will likely drop, though slightly considering the small size of reduction from the prior guidance (down 3.4%).
More importantly, BHP Billiton's iron ore output will come significantly below its initial estimate of 247 million tonnes highlighted in the previous annual report released nine months ago. That's going to raise concerns about the management's ability to deliver on its promises. Secondly, for the first time since the 2001 merger which gave birth to BHP Billiton, the miner is expecting a drop in annual iron ore production from 233 million tonnes last year.
Meanwhile Rio Tinto has also recently released its operations report. Unlike BHP Billiton, Rio Tinto's output continues to grow at strong double digit rates and it has maintained its current year's forecast, but it has reduced its estimates for 2017 by 15 million tonnes at the mid-point. Vale (NYSE:VALE), the world's biggest producer of the red metal, has also released its operations report just hours after BHP Billiton. The Brazilian mining giant continues to produce near record quantities of iron ore - 77.5 million tonnes in the previous quarter - but it has also slightly reduced its production estimates. The company said that its annual production will likely come at the lower end of its guidance of between 340 and 350 million tonnes. This implies that Vale's annual output, like that of BHP Billiton, is also positioned to drop from last year's 345.9 million tonnes.
Clearly, the big boys of the industry are not growing as fast as everyone expected. We know that the major miners are feeling the pain. BHP Billiton, for instance, reported a massive $5.7 billion loss in the first half of the current year. The company has also whacked its dividend by 74%, ending its progressive dividend policy. The company also announced major reorganization measures which has led to the departure of iron ore president Jimmy Wilson.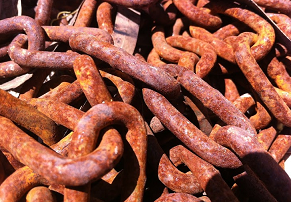 The latest round of guidance cuts might lead some to believe that the major miners are changing their growth strategy. Such a shift could provide support to iron ore's rally. This could also turn BHP Billiton's fortunes. In addition to shrinking revenues and mounting losses, BHP Billiton stock has lost nearly a third of its value since the start of last year at NYSE.
But I believe that instead of buying into this optimism, investors should remain cautious. The market's consensus estimate is that the strength in iron ore prices will not last for long. Even Mike Henry, the president of BHP Billiton's newly formed Minerals Australia division, expects prices to decline in the coming months. Most analysts believe that the strength in iron ore demand from China is not backed by solid fundamentals.
As for supply, we know that the guidance cut have come on the back of operational issues. None of the miners have actually given any indication regarding a change in production strategy. Rather, BHP Billiton has said that the ongoing rail maintenance work, which could last 24 months, will allow it to increase its Pilbara production capacity to 290 million tonnes. Similarly, Rio Tinto is eager to get the approval of Silvergrass project, which could lift its output by 20 million tonnes, from its board in the second half of this year. Meanwhile, Vale is already working on S11D mine which could boost its total production to up to 400 million tonnes in 2017. Then there's the massive 55 million tonnes Roy Hill project located in Western Australia which began exporting in December and will make its mark on global supplies this year. The global output, therefore, will likely continue to climb, which could negatively impact prices.
Disclosure: I/we have no positions in any stocks mentioned, and no plans to initiate any positions within the next 72 hours.
I wrote this article myself, and it expresses my own opinions. I am not receiving compensation for it (other than from Seeking Alpha). I have no business relationship with any company whose stock is mentioned in this article.