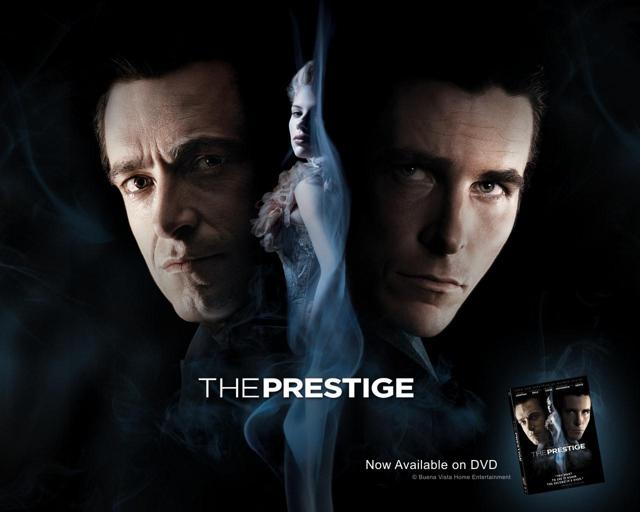 Click to enlarge
The Prestige is a 2006 thriller drama film from Christopher Priest's 1995 World Fantasy Award-winning novel of the same name. The story follows Robert Angier (Hugh Jackman) and Alfred Borden (Christian Bale), rival stage magicians in London at the end of the 19th century. Borden leads Angier to believe that he uses an invention of scientist Nikola Tesla (David Bowie) for his trick, an invention that actually teleports Borden across the stage. Both magicians share a most yummy assistant in common Olivia (Scarlett Johansson). Obsessed with creating the best stage illusion, they engage in competitive one-upmanship with tragic results.
Production Rampup?
A friend asked about Tesla's (NASDAQ:TSLA) production capability. The Fremont ex GM/Toyota Nuumi plant is currently tooled to produce 150K units per year. That doesn't mean they can or will hit that production level. Factory capacity is more than tooling capacity, which is more than actual production.
There are two lines, the old line is being used for one offs and prototypes, the new line has seen substantial upgrading from the old line. On the new line: each eight-hour shift has a rated capacity of 1,000 cars per week; 3 shifts = 3,000 cars per week x 50 weeks = 150K MAX. Two shifts = 100K. Single shift 50K.
Now if Tesla wants to install another line, and have the space and employees, they can invest in a new line (est. $250M) and double the rated capacity to 300K at full throttle. Or Tesla can start humping the old line and pay an efficiency premium. Tesla has many other issues to deal with to add a line and achieve a 300K number, much less running full tilt boogey with one line to hit 150K.
My friend commented: "Well, if they need two more shifts then they need 2x more workers so that's hurdle #1. Hiring, training, etc. I never said it wasn't possible to build 150,000 cars a year - I'm simply pointing out that they are, at their current size, producing 50,000 cars and the rest is logic. Meanwhile, it scares me for you to say they can add another line for $300M when they've burned through Billions already - what the Hell did they spend it on?"
Expansion Efforts?
Yes, Tesla are on single shift 5 days - 10 hours - 50 hours per week, that's how they can do 50K at Fremont without the two weekend days. Tesla literally inherited $17M of circa 2006-2010 Nummi assembly line equipment for pennies on the dollar, of which the reusable portion was incorporated into the first line. By current standards, that serpentine line is now inefficient, hence dedication to one off and prototypes. The new high-speed second line went online circa Aug 2014 and cost an estimated $200M.
Early to mid 2015 Tesla added a parallel second body line (where the S and X unibody gets welded - bonded - together and is then sent to the assembly line). That second body line is claimed to be capable of 25,00 per week at a lower cost point. Tesla also upgraded the paint shop to accommodate the overall higher production capacity.
During this process, head count +30% to 13K for the additional body line shift(s) and potential double assembly line shifts to push production up to 100K. Again, with all that said, in the current configuration, without another assembly line, the Fremont facility has a rated capacity of 3,000 cars per week or 150K per yr max 24hrs x 5 days.
The aforementioned costs were not in the billions and my friend is right to ask where's the money? Some answers on where last year's $1.6B in capex expenditures could be: stores (sales and customer support infrastructure), the supercharger network, additional production capacity at Fremont; supply chain (a critical item, Panasonic battery cells from Japan), and the building of the Gigafactory near Reno, Nevada, which is still under construction.
Shifting Demographics?
In 2014, the average Tesla Model S owner lived in California and earned more than $100K a year. Of late, Some 36% of all used Model S buyers earn less than $100K a year. Only 25% of new Model S buyers have salaries under $100K.
"Millennials are leasing vehicles at higher rates than the overall car-buying population and they're opting for more luxurious, tech-forward cars than they could otherwise afford to buy." - Fortune
Tesla's S base price was $70-75K while the X base was $82K. The Tesla 3 has been targeted at $35K base. This should move Tesla's demographics further into the sub $100K income and more to a younger crowd. TBD.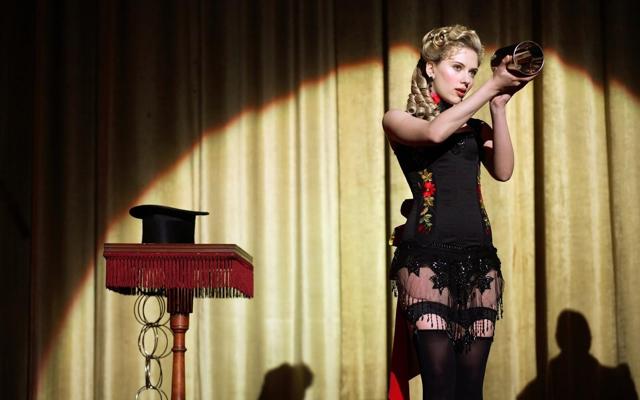 Click to enlarge
Issues?
The Good - Burgeoning demand: the new model Tesla 3 orders are through the roof - 400K and $35K estimated which means $14B in potential sales to fill and at $1K deposit, $400M in liquid cash. And good can turn ugly.
It is estimated that there are 50K pre orders on S and X models with projected delivery of 90K units in 2016. Question: How many new model three cars will benefit from the $7.5K subsidy? As in with over 400K orders, how many will not qualify and have to benefit in some other way or suffer cancellation? A potential kerfuffle. TBD.
The Bad - the Gigafactory is now 2-3 years delayed as initial completion was estimated in mid 2017 and has been postponed to mid 2020. and is currently only 14% (1.9M sf) of the originally planned size (13.6M sf). Another critical factor, the gigafactory is supposed to provide the battery packs for the Model 3 at economies of scale making the Model 3 base price of $35K possible.
Speaking of bad, with normal recharge times at 4-6 hours is the battery technology going to improve? Hopefully some of the $720B in R&D will help. Is the Supercharger network, providing ultra rapid charge (15-45 minutes) going to provide ample coverage? Hopefully some of the $1.6B in capex will help. Just asking because an apples to apples trip in a Tesla took an extra 2.5 hours in charging time, putting a crimp in long-haul traveling style.
The Ugly - Profit margin: Last year, Toyota (NYSE:TM) sold 730K Camry units at a similar price point to the base Tesla Model 3 (est. $35K). According to Tesla's 2015 report, S and X models go for over $100K on average. On sales of just over 50K in 2015, Tesla lost almost $900M.
Speaking of ugly, how much will the Model 3 anticipation cannibalize the S and X model sales? How much will the billions spent on capex realize in reducing the cash burn rate ($2B in 2015) and improving the bottom line? TBD.
Profits?
"TSLA sold $4Bn worth of cars in 2015 and, in doing so, they lost $888M or about 20% of sales. Like our friend Jeff Bezos at Amazon: Sure they lose money on every sale - but they make it up with VOLUME! " - Phillip Davis
Do they? Much hype and speculative fodder has been made over the following calculations. At $250 per share Tesla market cap is over $33B. Utilizing GAAP net operating losses of $900M spread over 60K vehicles, Tesla "lost" on average $15K per vehicle. Giving the benefit of the doubt using non-GAAP treatment of lease revenues, on net operating losses of $300M, Tesla "lost" on average $5K per vehicle. Nice to raise eyebrows, but that's not how it works in real life.
"There are always four sets of books. Whether the synthetics are on or off balance sheet depends on which set and the intended audience. One for: government (operating at a loss, reg compliance, tax avoidance) investors/partners (just breaking even, skim profits) spouses (much like the government set, except there is absolutely nothing of value in case of divorce) and the real ones. And yes, accounting for derivatives is opaque and "off" book. Nevertheless, someone, somewhere always has that fourth book to match and balance." A Nattering from The Synthetic Matrix
If one were to use negative cash flow from operations $525M and add back depreciation (non cash item) $425M, for a loss of $100M, then Tesla "lost" $1666 per vehicle. Be aware, $1.6B in capex and $720B in R&D must be considered for futures or plowshares while liabilities increased $2.1B. In real life, nobody except the holder of the fourth set of books really knows how much Tesla is making or losing on each vehicle. Moving West...
March 2016 Sales Projections
General Motors (NYSE:GM): +5.7% Y/Y to 264K units, market share of 15.9%.
Ford (NYSE:F): +9.5% to 257K, market share of 15.5%.
Toyota: +5.8% to 239K units, market share 14.4%.
Fiat Chrysler Automobiles (NYSE:FCAU): +14.1% to 225K units, market share of 13.6%.
Nissan (OTCPK:NSANY): +9.6% to 159K units, market share 9.6%.
Honda (NYSE:HMC): +13.2% to 143K units, market share 8.6%.
Hyundai/Kia (OTC:HYMLF): -3.6% to 129K, market share 7.8%.
Subaru (OTCPK:FUJHY): +7.9% to 53K, market share 3.2%.
Volkswagen/Audi (OTCPK:VLKAY): -10.5% to 46K, market share 2.8%.
Above note, those are monthly sales figures, not annual. Source: Kelley Blue Book Forecast
Valuation?
Today's stock price: (NYSE:FCAU) - 8.21; (NYSE:F)- 13.68; (NYSE:GM) - 32.57; (Honda) - 28.29; (Toyota) - $105.46; TSLA - $248.50. We are just going to pick one...
General Motors stock $33; Last 12 months -12%; market value $50B; PE 14.4; price/sales 0.38; annual revenue $155B; annual profit $4B; employees 216K; 2015 9.8M vehicles sold.
TESLA stock $248; Last 12 months -12%; market value $34B; PE NA; price/sales 8.66; annual revenue $3B; annual profit -$900M; employees 13K; 2015 60K vehicles sold.
What can we say? Despite questionable valuations, momentum and risk chasing opportunities such as Tesla make boatloads of money in today's market.
What is truly amazing about these valuations is - does anyone even bother to look at the actual number of employees and economic impact a GE, GM or Wal-Mart bring to the table? Yeah, I could go into the whole "what's good for GM was good for US, what's good for Megalomart is not" thing, but not today.
In The End
Let's not speak further of real value, increasing debt, cash burn, the rising cost of lithium, battery supply chain issues, brain trust defections, giga factory delays, profit margins or how about just making a profit period. At the end of the day, this discussion indicates that Tesla has some major issues to address.
Bottom line, at the moment Tesla has demand, but can they deliver? Even with economies of scale and optimization, as for production capacity to meet current S, X and future Model 3 orders, until the gigafactory is up and running at capacity (2020 - TBD), or unless Tesla pulls a rabbit out of their hat, in the near term, not ga, as in not going to happen, and we go from there.
More on The Prestige - Angier travels to America and convinces Tesla to create a teleporter for him also. Tesla admits to having built no such device for Borden, but has managed to build a transporting machine for Angier. The transported object, however, is a duplicate of the original, which remains in the machine. Tesla departs, advising Angier to destroy the machine.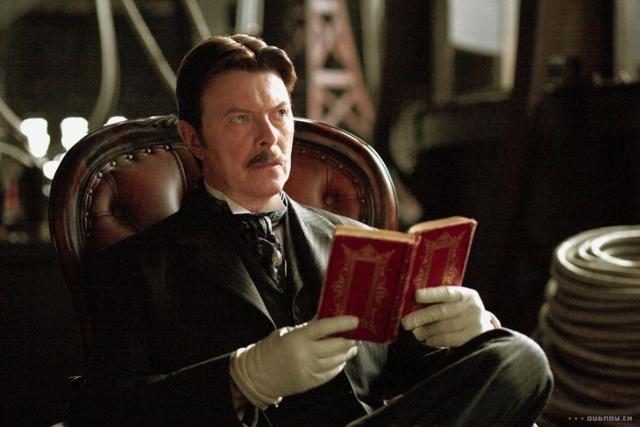 Click to enlarge
Much like in The Prestige, sleight of hand and misdirection are an illusionists trade. One must always ask themselves, is it live, or is it Memorex? TBD.
Would like to thank you folks fer kindly droppin in. You're all invited back again to this locality. To have a heapin helpin of Nattering hospitality. Naybob that is. Set a spell, take your shoes off. Y'all come back now, y'hear!
This is our 100th in a series of thematically related missives which will attempt to identify the macroeconomic forces with potential to adversely effect capital, commodity, equity, bond and asset markets.
I wish to dedicate this missive to one of my mentors, Salmo Trutta, who is a prolific commenter on SA. Without Salmo's tutelage, and insistence in not masticating and spoon feeding the baby ducks, as in learning the hard way by doing the leg work and earning it, this missive would not have been possible. To you "Proximo"... "win the crowd and win your freedom" - Spaniard
Disclaimer
Investing is an inherently risky activity, and investors must always be prepared to potentially lose some or all of an investment's value. Past performance is, of course, no guarantee of future results.
Before investing, investors should consider carefully the investment objectives, risks, charges and expenses of an investment vehicle. This and other important information is contained in the prospectus and summary prospectus, which can be obtained from the principal or a financial advisor. Prospective investors should read the prospectus carefully before investing.
Market Plays
As for how all of the above ties into the potential and partial list of market plays below... the market as a whole could be influenced, and this could tie into any list of investments or assets. Those listed below happen to influence the indices more than most.
There are many macroeconomic cross sector and market asset correlations involved that affect your investments. Economic conditions, the eurodollar, global dollar debt and monetary policy all influence the valuation of the above and market plays below, via King Dollar's value, credit spreads, swap spread pricing, market making, liquidity, monetary supply and velocity, just to name a few. For a complete missive series listing covering those subject and more, click here.
The potential global economic developments discussed in this missive could affect numerous capital and asset markets, sectors, indexes, commodities, forex, bonds, mutual funds, ETFs and stocks.
A List of 17 Potential Market Plays (Long or Short?): Apple Computer (NASDAQ:AAPL); Google (NASDAQ:GOOG); Facebook (NASDAQ:FB); Microsoft (NASDAQ:MSFT); Citigroup (NYSE:C); General Electric (NYSE:GE); Cisco (NASDAQ:CSCO); Bank of America (NYSE:BAC); Amazon (NASDAQ:AMZN); Tesla (NASDAQ:TSLA); SP 500 Trust ETF (NYSEARCA:SPY); Ford (NYSE:); Starbucks (NASDAQ:SBUX); Intel (NASDAQ:INTC); ATT (NYSE:T); IBM (NYSE:IBM); Exxon/Mobil (NYSE:XOM).
Disclosure: I/we have no positions in any stocks mentioned, and no plans to initiate any positions within the next 72 hours.
I wrote this article myself, and it expresses my own opinions. I am not receiving compensation for it (other than from Seeking Alpha). I have no business relationship with any company whose stock is mentioned in this article.
Editor's Note: This article discusses one or more securities that do not trade on a major U.S. exchange. Please be aware of the risks associated with these stocks.