The first headline I read after getting the update that Southwest Airlines Co (NYSE:LUV) beat on earnings and reported strong revenue growth was from Reuters, "Southwest Air sees lower flight capacity growth as retires old planes." To the headline's credit, management has decided to retire its old fleet sooner than originally planned, which I believe is the correct long-term decision as these planes are more expensive to maintain and less fuel-efficient. Every once in a while we are fooled by a headline or a catchy phrase to get your attention. However, make no mistake about it, the latest quarter was a positive sign for Southwest.
On February 10th, 2016, I wrote an article expressing the strong industry tailwinds which would propel Southwest to profitable growth. Therefore, it is no surprise that Southwest produced a record first-quarter load factor of 80.5% and over 9% growth in available seat miles. The company plans to take on 155 new planes through 2018 and has a fleet of 720 aircraft by the end of the year.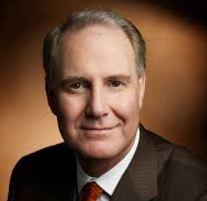 While key industry metrics are very important to keep an eye on, the most recent quarter is really just another supporting point behind management's direction and leadership strength. While some companies are able to lead by telling customers, "This is awesome, here is why this is great, you're going to want this," other leaders, like the CEO of Southwest Airlines Gary C. Kelly, would better align with the phrase, "What would make your experience awesome, let's see how we can best serve your needs." A culture of working for the customer and earning business has proven to be more than lip service to shareholders as the company continues to grow.
This screenshot accessed on February 10th, 2016, showed the Yahoo mean recommendations prior to the earnings announcement. Note that Southwest beat on revenue slightly and in earnings by +0.04.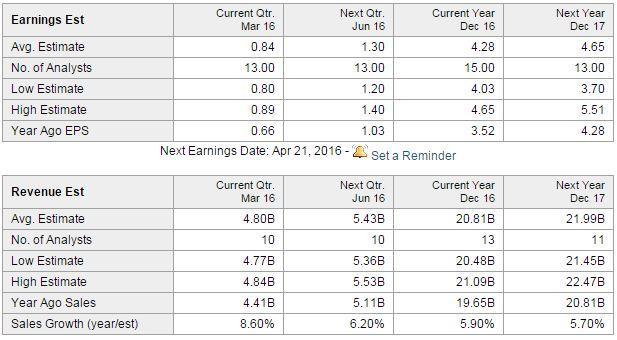 The airline industry is susceptible to risks and uncertainties including inclement weather, terrorist attacks, lower travel spending, sickness fears (like the Ebola incident) and other unforeseen risks which lead to conservative estimates, when I created a discounted cash flow (DCF) model. The key inputs of a 10% growth rate in the next 10 years, 10% discount rate and a 5% terminal growth rate brought me to a fair value estimate of $56 per share, an upside of 14% to the current share price.
Disclosure: I/we have no positions in any stocks mentioned, but may initiate a long position in LUV over the next 72 hours.
I wrote this article myself, and it expresses my own opinions. I am not receiving compensation for it (other than from Seeking Alpha). I have no business relationship with any company whose stock is mentioned in this article.