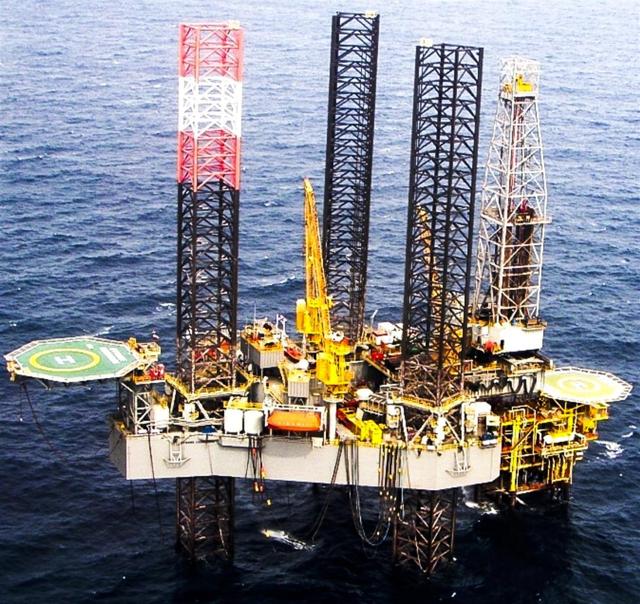 Click to enlarge
West Courageous
My previous article on Seadrill (NYSE: SDRL) discussed the implications of the sale of a drillship for $210 million. The key question is, of course, whether this sale is a one-time event or a new reality.
It is clear that such a price is the result of a terrible market environment - you cannot build a similar drillship for this price. However, it is also clear that no new drillships will be built in the foreseeable future. There are too many idle rigs and rigs whose delivery was postponed.
In the above-mentioned article, I stated there were two main ways to judge Seadrill's fleet now - a DCF calculation and a look at the market's transactions.
When the market is weak, a DCF valuation will likely be above market transactions, as these transactions acquire a buyer with money. However, I believe that it will be interesting to look at the DCF for the drillship and play with assumptions.
Assumptions
Here are some questions that a buyer of a drillship might have asked himself before the purchase. What is the future day rate? How big are operating and stacking costs? How much time will the drillship actually work per year? What is the useful life of the asset? How much will the five-year special survey cost? And, one of the most important ones - what discount rate should I use?
Let's start with the useful life of a rig. In my view, rigs that were built past 2010 won't enjoy the same long lives as the rigs built in the seventies and eighties. The world became much faster, technologies change fast, and a really useful life of 25 years looks reasonable to me. Thus, drillship Deepsea Metro II, which was built in 2011, has 20 years of useful life left.
Next, how much will the drillship work per year? That's a difficult number to estimate. Technical problems are inevitable over a longer time frame. Five-year surveys take time. There could be gaps between contracts. Also, another downturn may happen and the drillship will be without work for some time.
The buyer will probably be rather conservative at this point, but he can also show his conservatism later in the calculation - when determining the discount rate. When playing with numbers, I tried various percentages of working days per year, mostly between 85% and 90%.
I finally decided to use 87% just because I was born in 1987. I don't think there's any method other than a crystal ball to come up with the number, so real buyers will plug the number according to their beliefs.
We've seen various numbers of daily operating costs for drillships with some drillers boasting numbers closer to $130,000 per day. I don't think that plugging costs from the lower part of the cycle into the model will be correct over the longer timeframe.
Also, I believe that we should care about the drillship so that it can work its useful life without turning into a wreck, and my operating costs estimate is $150,000 per day. Stacking costs will be $35,000 per day. Stacking costs will be necessary for the first years when the drillship will be trying to find work but, according to my view of the industry, won't find it.
The price of the five-year special survey varies. As the drillship gets older, she will need more money. I believe that a flat $50 million price tag for these surveys throughout the lifetime of the rig is a decent estimate. Most likely, the price will be lower at the beginning of the useful life and bigger at the end.
Now we come to the most impactful assumption of all - the discount rate. What discount rate do you demand at this point of the cycle for the risk of putting your money into the drillship?
Typically, you might have looked at bond yields to get a better idea of what rate to use. However, in current conditions bond yields assume restructuring risks and the overall state of the industry, so it will not be a very good indicator.
Using initial bond yields from the period when everyone believed in the offshore drilling industry and drillers ordered new rigs before even securing contracts for them is also not practical - the situation has changed. At the end, I decided to go with two discount rates and show the difference.
A 15% discount rate is a good hurdle that takes into account the risks of lower for longer scenario in oil and the oversupply of rigs. A 7% discount rate is for those who really believe in the future of the industry. It is also my best guess of the interest on drillers' bonds when they are able to return to the bond market.
The outcome
With a 7% discount rate, a day rate must be at least $300,000 during the whole period of the life of the drillship if it starts to work in 2019. With a 15% discount rate, the day rate must increase to $396,000 to justify spending $210 million on the drillship. Do things look good if we put a flat $650,000 day rate over the period? Sure they do, and even with a 15% discount rate, we are up $320 million on the sole purchase.
Now, let's compare the findings with recent contracts. Previous contracts in Seadrill, Ensco (NYSE:ESV), Noble Corp. (NYSE:NE) and Rowan (NYSE:RDC) show that a drillship without previous work will not be able to reach a $300,000 day rate in the current market environment.
Of course, things won't always be the same and ultimately the industry will work through the backlog of idle rigs and newbuilds, and, hopefully, the demand for drilling services will increase. However, the buyer of $210 million drillship still took a risk. Of course, the purchase looks like a steal when we compare the price with the cost of building a new rig, but the buyer assumed multiple risks and this influenced the price.
The impact on Seadrill
Seadrill promised to show its restructuring plan in the first half of this year. As always, bankers will try to calculate the current value of Seadrill's assets when preparing the deal. I tried to plug different numbers into my calculations and found that while the price paid for the drillship was arguably low, it was not crazy low.
An UDW drillship without a contract really does not cost much in the current market environment. Yes, you can believe that day rates will return above $600,000 - and you may be right in this assumption. However, bankers won't put faith in rosy projections and will likely plug modest day rates into their calculations.
I've been criticized by both bulls and bears for my idea of a debt-for-equity swap scenario for Seadrill. However, I still believe that this is a possibility and that similar thoughts like the ones presented in this article will come across bankers' minds when they will be bargaining for any deal with Seadrill.
As with any modeling, if you put garbage in, you will get garbage out. I've tried my best to portray the situation and remain objective with my assumptions. Please share yours in the comments section.
Disclosure: I/we have no positions in any stocks mentioned, and no plans to initiate any positions within the next 72 hours.
I wrote this article myself, and it expresses my own opinions. I am not receiving compensation for it (other than from Seeking Alpha). I have no business relationship with any company whose stock is mentioned in this article.
Additional disclosure: I may trade any of the abovementioned stocks.