By Jim Tringas, CFA, CPA, and Bryant VanCronkhite, CFA, CPA, portfolio managers of the Wells Fargo Special Mid Cap Value Fund
You might be familiar with stock screens. Using data analysis tools, investors can narrow a large universe of stocks to a small and manageable roster of company ideas with a higher probability of success, while eliminating stocks with weaknesses that could increase risks. While not everyone has the time, tools, or training to create a screen, you can apply a screen's strategic principles to your own market research and maximize your most precious commodities as an investor: time and intellectual capital.
First step: Focus on asset class
Screens allow you to vet companies in a range of categories, including growth, value, or core. If you're keeping an eye on value, as we do, consider focusing on companies with a high degree of financial flexibility that the market may be mispricing. In terms of market capitalization, let's start with the universe of midsize companies and narrow our screen to $5-15 billion. This is close to the weighted average of the Russell Midcap® Value Index, which gives us more than 500 companies to start with.
Because we're focusing on value, we can eliminate some sectors whose companies have recently posted multi-year outperformance and have reached historically high valuation levels. This could mean companies with lower potential for future valuation increases compared to others, which you could spend time studying closely. At this point, we've effectively defined our screening universe, which now contains 334 companies.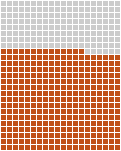 The next step is applying key investment criteria. Imagine a large group of stocks running a gauntlet - the ones that have endured your criteria will be the names to pay attention to. We'll use three vetting points: competitive advantage, financial flexibility, and earnings consistency.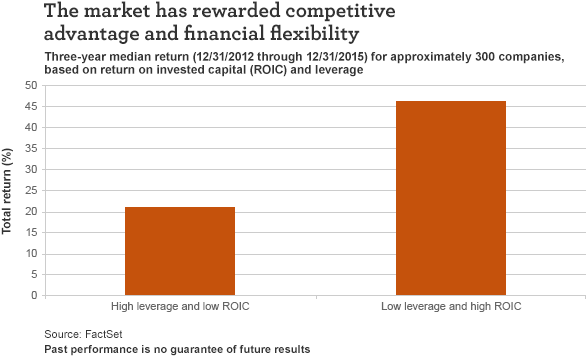 1. Screening for competitive advantage
Companies with competitive advantage include those that have pricing power or control, thanks to their strong brands or market positions, or companies that have management teams with a record of delivering on business strategies. Make sure you focus on the durability of a company's balance sheet. Does it have a financial foundation to help it endure down markets and invest in its business when the markets turn positive?
One way to gauge competitive advantage is to look for companies with a high return on invested capital (NASDAQ:ROIC), which provides insight to how efficiently and effectively a company has used its capital to generate profits. ROIC subtracts dividend payment expense from net income and divides the result by the company's total capital: common stock, preferred stock, and debt. You can find the data required to calculate ROIC in a company's annual report and its Form 10-K - a publicly available report on business and financial strength that every public company files with the U.S. Securities and Exchange Commission.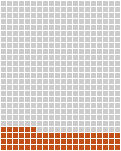 For our screen, we'll include the top 20% of our universe of companies, using ROIC as the key measure. We're now down to 66 companies.
2. Screening for financial flexibility
Companies with financial flexibility often have strong cash flows, solid balance sheets with comparatively low leverage, access to low-cost capital (debt and/or equity), and low required maintenance capital needs. This allows them to spend cash from operations on areas such as organic growth, improving products, and making shareholder-friendly moves, such as buybacks, dividends, and acquisitions. Financial flexibility can allow a company to invest in operations rather than shoring up its balance sheet or repaying debt.
For this screening step, we'll focus on companies' earnings before interest, taxes, depreciation, and amortization (EBITDA). By screening only for companies with net debt to forward EBITDA of less than 2x, we'll uncover companies that are managing debt carefully and maintaining a fair degree of financial flexibility, with a higher likelihood of continued strength in the future. Focusing on companies with manageable debt can lessen your dependence on businesses that might be excessively hurt by unexpected downturns. Here are a few more ways to screen:
Bonds: If the interest rate a company must pay to sell new bonds increases, or the prices of its current bonds fall, that could be a sign that the company's fixed-income investors (typically conservative in approach) are hesitant about its future. That could be a red flag for your screen.
10-K: Every company's Form 10-K has a footnote that discloses its debt. It's also worth investigating the type and maturity profile of existing debt and a company's debt covenants.
Covenants: These are contractual agreements it enters to secure financing. A covenant might require a company to maintain certain debt-to-equity levels. If that ratio gets too high, the lender may gain a higher degree of control in the firm's operations. If someone else besides a company's management gains control of its future, that's another red flag.
We're now down to 53 companies and moving onward.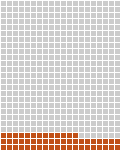 3. Screening for earnings consistency
For this step, we focused on companies with the lowest standard deviation of earnings over the past three years and selected the top third. Understanding the historical variation of a company's returns helps you gain a clearer sense of its volatility, or risk, as an investment. For most investors, it would be difficult to replicate this step without access to an online screening tool - some are available online for free or through subscriptions. However, the key takeaway from this screening step is this: include risk assessment in your research process.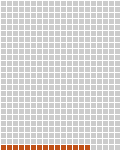 And now, for the results
We've now narrowed our original pool to a list of 15 companies to study closely. As you can see, the results span a diverse range of industries, from consumer-focused luxury goods to industrial equipment for manufacturers. At this point, you can dive into each company's fundamentals with the goal of identifying the best candidates. This is where the real hard work begins.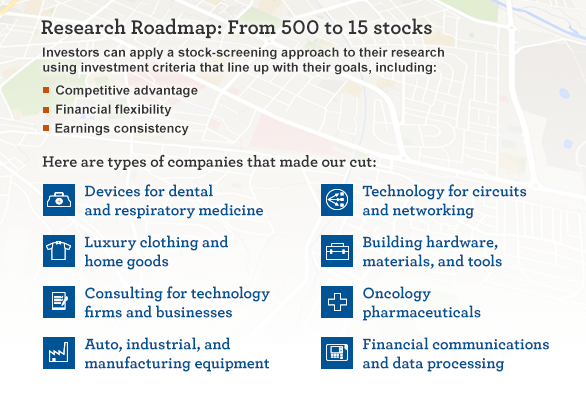 Think of investing as choosing whether to walk into a dark or a well-lit room. A well-lit company lets you see what's inside. Investing in the opposite could mean:
Not understanding a company's off-balance sheet liabilities, such as pension obligations or exposure to lawsuits.
Not realizing a company is losing control of its destiny due to commoditization of its markets.
This is why post-screen research is essential. There are enough stocks that are comparable to well-lit rooms that the risk of tripping in a dark room becomes unnecessary.
This phase also gives you an opportunity to think more about risk. For example, before you decide to invest, what is the market saying about a stock's prospects? Consider its performance relative to a benchmark or other stocks in its industry:
If the stock has recently underperformed, your vetting might indicate it's poised to move higher, while other investors are moving out.
However, if the stock has outperformed, others may be buying when your research suggests the stock is near, or has reached, its best price for the time being.
In that case, your time and your capital, both intellectual and financial, could be better invested elsewhere. And that's exactly the point.
The views expressed are as of 4-13-16 and are those of Jim Tringas, CFA, CPA, and Bryant VanCronkhite, CFA, CPA, and Wells Fargo Funds Management, LLC. The information and statistics in this report have been obtained from sources we believe to be reliable but are not guaranteed by us to be accurate or complete. Any and all earnings, projections, and estimates assume certain conditions and industry developments, which are subject to change. The opinions stated are those of the authors and are not intended to be used as investment advice. The views and any forward-looking statements are subject to change at any time in response to changing circumstances in the market and are not intended to predict or guarantee the future performance of any individual security, market sector or the markets generally, or any mutual fund. Wells Fargo Funds Management, LLC, disclaims any obligation to publicly update or revise any views expressed or forward-looking statements.
Wells Fargo Asset Management (OTC:WFAM) is a trade name used by the asset management businesses of Wells Fargo & Company. Wells Fargo Funds Management, LLC, a wholly owned subsidiary of Wells Fargo & Company, provides investment advisory and administrative services for Wells Fargo Funds. Other affiliates of Wells Fargo & Company provide subadvisory and other services for the funds. The funds are distributed by Wells Fargo Funds Distributor, LLC, Member FINRA, an affiliate of Wells Fargo & Company.
Not FDIC Insured • No Bank Guarantee • May Lose Value
Disclosure: I/we have no positions in any stocks mentioned, and no plans to initiate any positions within the next 72 hours.
I wrote this article myself, and it expresses my own opinions. I am not receiving compensation for it. I have no business relationship with any company whose stock is mentioned in this article.