United Guardian, Inc. (NASDAQ:UG), a producer of base materials for the cosmetic and health care industries has recently released its annual report for 2015. When I last wrote about the company, I was guardedly enthusiastic about the future of the company. However, after reading the current annual report, I am no longer enthusiastic about the short term prospects for sales and profits at United Guardian. There were several red flags in the report which give me pause about sales and profits for 2016.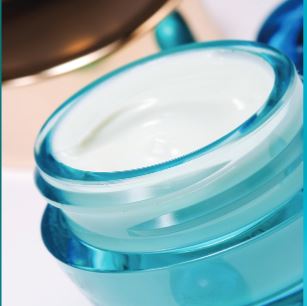 The company has been experiencing increased competition from lower-priced Chinese-made copies of its Lubrajel Oil products which are being marketed by a Korean company. Furthermore the company experienced a 5% sales increase from 2014 to 2015 which was totally attributed to sales of Lubrajel Oil in China through its marketing partner, Ashland Specialty Ingredients (NYSE:ASI). These additional sales led to an excess inventory situation for ASI which has consequences for 2016. There will be a significant sales decrease this year since China is the largest customer for the product and the company does not expect to send any shipments of Lubrajel Oil to China until around August of this year. This is a large problem because the line of Lubrajel products represent 85% of revenue and Lubrajel Oil 45% of the company's business. (Taken from UG's 10K and notes from UG president below)
Because of the competitive situation brought about these lower-priced Chinese products, management wrote,
"We intend to do everything we can to recover some of the lost sales, including, when necessary on a case-by-case basis, reducing prices on some of our Lubrajel products to make them more competitive."
Management also said,
"We are also developing new Lubrajel products that we can market at a lower price, which we hope will enable us to recover some of the business we lost without having a big impact on our profit margins."
There is a double whammy here; losing sales and declining margins.
Two of the company's distributors and marketing partners account for 2/3 of the company's revenues for the year. They also accounted for 20% of its outstanding accounts receivable at year end. This represents a huge concentration of sales. If any of these marketing partners were to discontinue its relationship with UG, it would mean a drastic cut in sales. This event becomes more likely with the advent of cheaper Chinese-made knock-offs.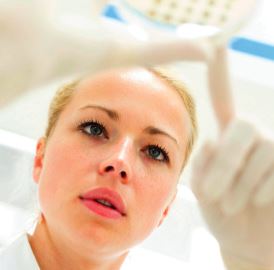 Not all news is bad from the company. The company is working on some new products that show promise for the future. It has come up with 2 new "natural" versions of Lubrajel using components derived from marine sources. Formulations for these products have been finalized and should begin production and marketing shortly. Natural formulations typically cost more and offer wider margins. These new formulations should appeal to certain customers who are concerned about avoiding chemicals.
There are several other products the company is developing that should fit well into its health and personal care product line. Among them is an anti-aging skincare ingredient, which if successful should generate sales.

The company is also now shipping its new single-dose form of Renacidin used to dissolve calcifications in indwelling catheters. It is dispensed in a newly-developed plastic bottle made to fit directly into a catheter. This should boost the sales and profits of Renacidin for the company this year which represented 10% of sales for 2015.
The company has over $10 million in marketable securities available for sale and has absolutely no debt. This company has one of the cleanest balance sheets of any company that I have researched. The company continues to pay its executives reasonably, that is they do not get exorbitant salaries and benefits and the company has a history of being very shareholder friendly.
At this point it is very difficult to ascertain just how profitable the company will be in 2016. It seems clear that its main product will suffer a significant decline in both sales and profits this year. The newer products coming on-line will probably take a few months to several years to produce significant gains for the company's bottom line. Because this is the case, it is likely that the dividend will be cut this year since it appears that free cash flows will be reduced significantly. The company directors are very conservative and are not likely to continue the dividend at the current rate if it will hurt the balance sheet.
The impact upon sales and revenue with the loss of sales to China can be seen by looking at the quarterly sales in 2015. You can see the impact in the chart below by looking at the 4th quarter and comparing it to the first 3 quarters. While shipments were going to China, total revenue for the company was running at an average of $4 million per quarter. When shipments to China were stopped total revenue fell to $2 million per quarter. The impact on net profit was even greater than the impact on revenue since quarterly net was running $1.3 to $1.5 million in the first 3 quarters, the net was $418 thousand in the last quarter when shipments were discontinued.
| | | | | |
| --- | --- | --- | --- | --- |
| | 1st Qtr | 2nd Qtr | 3rd Qtr | 4th Qtr |
| Total Revenue | 4,372 | 4,124 | 3,620 | 1,889 |
| Net Income | 1,461 | 1,511 | 1,218 | 418 |
All Numbers in Thousands
Since shipments to China are not going to be resumed until August, the impact on revenue and the bottom line will be significant. Therefore I expect the dividend to be reduced from the $1.00 per share paid last year and if I were to hazard a guess, the amount would be cut in half to around $0.50 per share for 2016.
(Source for all Graphics: UG web site)
Disclosure: I/we have no positions in any stocks mentioned, and no plans to initiate any positions within the next 72 hours.
I wrote this article myself, and it expresses my own opinions. I am not receiving compensation for it (other than from Seeking Alpha). I have no business relationship with any company whose stock is mentioned in this article.
Editor's Note: This article covers one or more stocks trading at less than $1 per share and/or with less than a $100 million market cap. Please be aware of the risks associated with these stocks.