Along with the mild Treasury market losses, the S&P 500 lost 0.5%, and the IG CDX index widened 1 bp after both reached recent highs Wednesday. The broad-trade weighted dollar we estimate rebounded 0.3%, mostly on gains against the CAD and MXN after an initial surge against the euro all the way up to $1.140 was fully reversed back down to an unchanged $1.129. Oil was also weaker after Wednesday's surge, with the now front-month June WTI contract dropping $1 a barrel to $43.18. Markets are progressing in circles with the recent commodity, equity and other risky asset rallies now pushing bond yields higher. Over time, higher bond yields will have ramifications for highly indebted entities, many of which are in Asia, with higher funding costs undermining the local economic performance. The rampaging long end in Japan kept rallying overnight, but heavy losses in European government bonds, in part reflecting a catchup to the Wednesday afternoon sell-off in Treasuries but extending into and post-ECB, pulled Treasury yields higher again Thursday in a small bear steepening sell-off, even as oil prices and stocks and credit pulled back and the dollar rallied strongly.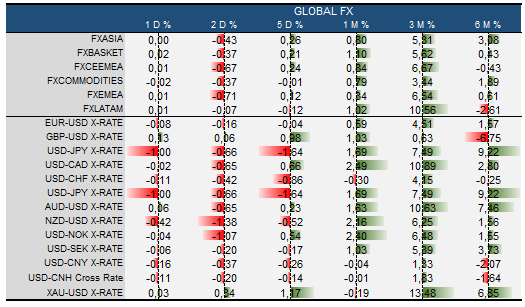 Nothing much new came out of the ECB meeting aside from implementation details of the stepped up easing announced in March, as expected. But President Draghi's vigorous defense of the ECB's independence and vow to continue pursuing appropriate easing measures regardless of complaints from some German leaders and his confidence that the ECB's policies will, in fact, work over time provided some support to market sentiment. Currently, the EURUSD rate seems to camouflage EUR weakness. The outcome of yesterday's ECB meeting does not make a difference here. It was interesting to note Draghi's emphasis on upcoming private sector purchases which will push EURUSD's corporate yield differential further south leading to an increase of foreign issuance activity within the EUR-denominated bond market. EUR proceeds exported into other currencies will then weaken the EUR. The Riksbank's proactive stance yesterday suggested they are not happy with rapid SEK strength but the small size of the new QE program means they would be OK with slow SEK appreciation.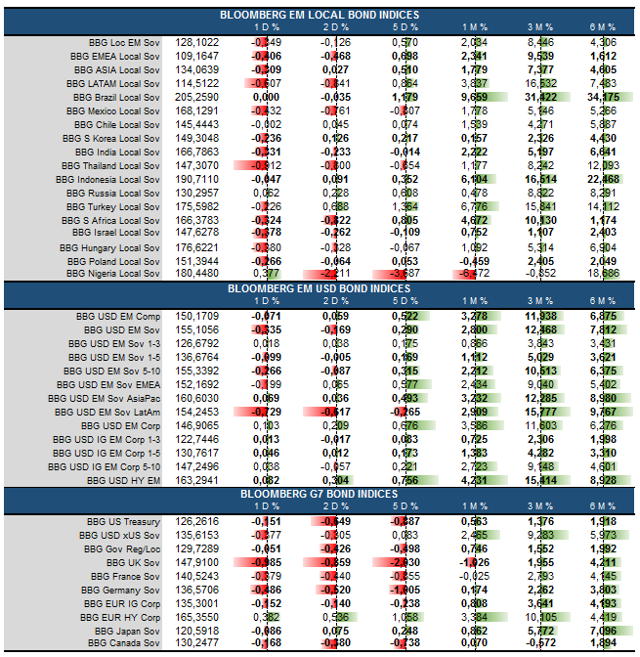 Click to enlarge
Reasons for the risk and commodity rally are found within the broadened Fed reaction function and the perception of EM economies, in particular China doing better. Better housing market prices and rising real estate turnover have boosted construction activity and infrastructure investment has improved too. Steel mill capacity utilization rates have improved, boosting profitability. Hence there is some good reason for higher commodity prices. None the less, a speculative component is undeniable as ferrous futures (rebar and iron ore) continued to outperform the stock market in China boosted by domestic funds.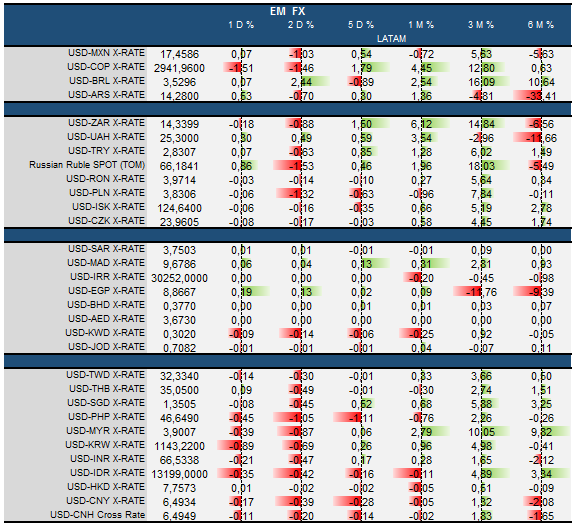 USDJPY is on good course to reach my 112.50 target this morning supported by BoJ comments suggesting lending to banks at negative rates. The comment pushed Japanese bank equities up over 3% and pushed the 2y yield to a new historic low of -0.28%.The BoJ lending to financial institutions at negative rates will help banks to shield their profits from the impact of being charged for holding deposits. Speculation ahead of next Thursday's BoJ meeting will heat up.It is not just the banks that are being affected by low interest rates in Japan. Today Japan Post has said they will transfer JPY2.6trn into foreign assets due to the negative yields locally. At the current level of negative rates the profitability impact is marginal. However, cutting rates further, without the banks being able to pass on the low rate to retail depositors, will ultimately have a negative impact on profitability, thus strengthening the JPY.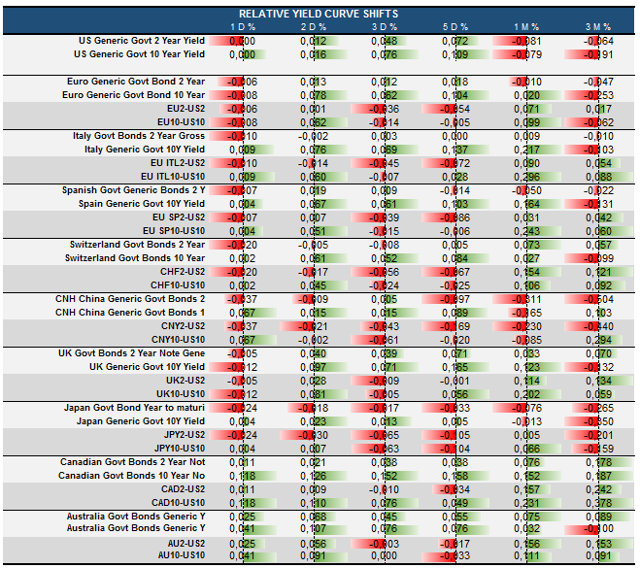 Click to enlarge
Once Europe had closed after having extended the backup in yields post-ECB, Treasuries flattened out amid light trading through most of the afternoon and gained in late trading as stock market losses increased and a number of major companies announced disappointing earnings results. At 3:00 the result was a 1 to 3 bp long-end-led backup in nominal Treasury yields, with the 2-year yield up 1 bp to 0.81%, 3-year 1 bp to 0.99%, 5-year 2 bp to 1.34%, 7-year 2 bp to 1.65%, 10-year 2 bp to 1.87%, and 30-year 3 bp to 2.69%. The rise in long end nominal yields was mostly in real rates, while a positive auction boosted front end inflation breakevens. The 5-year TIPS yield fell 0.5 bp to -0.29%, 10-year yield rose 0.5 bp to 0.23%, and 30-year yield rose 2.5 bp to 0.91%, resulting in corresponding inflation breakevens rising 2 bp, 1.5 bp, and 0.5 bp. The $16 billion new 5-year TIPS issue, $2 billion smaller than the last one, was awarded at -0.195%, which was more than 1 bp through the 1:00 level, and good follow through buying carried it to -0.215% at the close.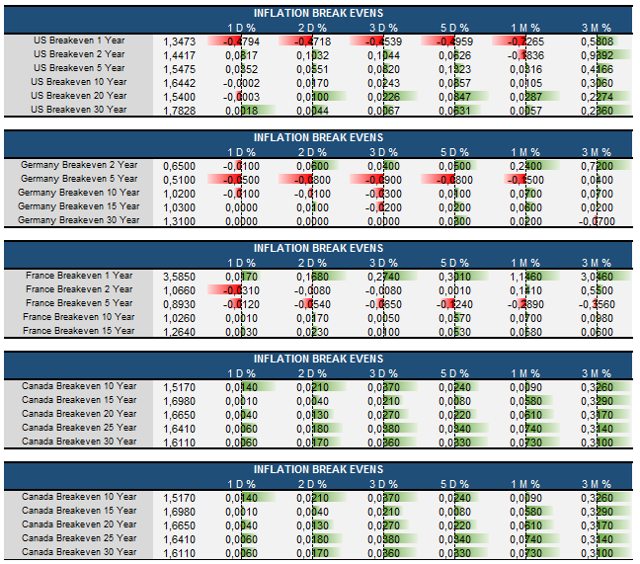 Click to enlarge
Disclosure: I/we have no positions in any stocks mentioned, and no plans to initiate any positions within the next 72 hours.
I wrote this article myself, and it expresses my own opinions. I am not receiving compensation for it (other than from Seeking Alpha). I have no business relationship with any company whose stock is mentioned in this article.