Defining the movements of an equity allows investors to effectively plan their long and short positions. Phillips 66 (NYSE:PSX), one of the largest North American refiners, moves in strong correlation to the S&P 500. Irrespective of industry factors, PSX's future viability rests on broader market themes. With the Chinese government now providing stimulus to diminish the pace GDP slows at, as well as the U.S. dollar being weaker against a basket of global currencies, the S&P 500 could rally and allow for PSX to see notable upside.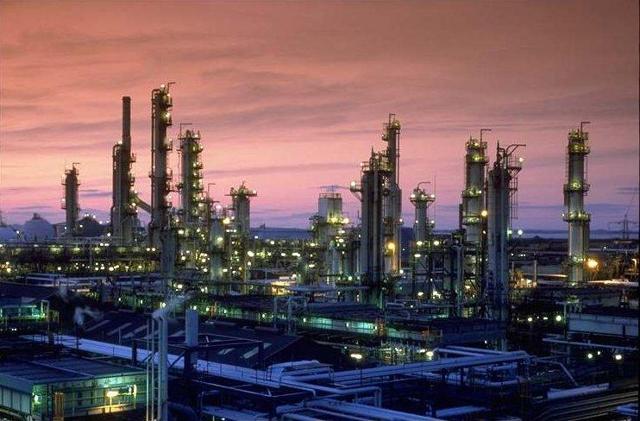 Click to enlarge
Source: Phillips 66
Correlation Analysis
Investors can judge the strength of an equity's correlation by its correlation coefficient, R. An R of 1 indicates a perfect positive correlation and 0 represents no correlation.
In the LTM, Phillips has held a 0.44 R relative to crude oil, as gauged by WTI futures. However, this number did increase in 2H 2015 as well as in Q1 2016 when crude oil's movement became more negative and fear began to usurp equities' movements across the broader market. Investors who had entered positions based upon this figure are unfortunately going to be susceptible to more risk as there is a stronger correlation present elsewhere.
In the same time frame, Phillips has held nearly a 0.67 correlation with the S&P 500, which can be seen below. This correlation is exponentially stronger than PSX's correlation to crude oil prices. Additionally, this correlation is important because now investors can consider the attractiveness of PSX as it relates to more macro factors affecting the broader market.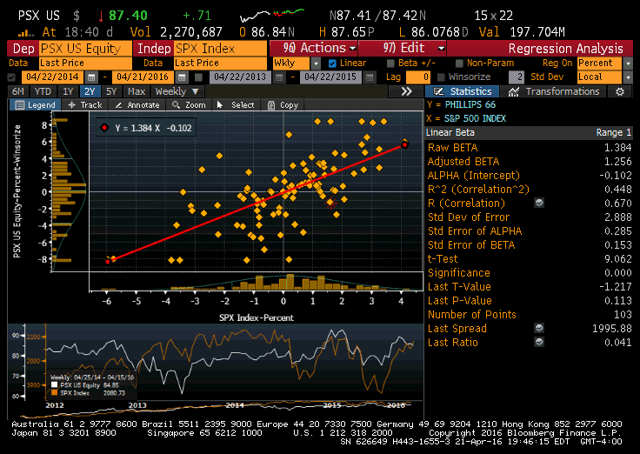 Click to enlarge
Source: Bloomberg
With the S&P 500 trading near all-time highs, investors are remaining cautious. We'd arguably need to see crude push towards $50/barrel to see a sustained rally in equities. Additionally, more positive fundamental data from the upcoming housing and jobs reports would likely create assurance for investors above the 2,100 level for the S&P 500. I'm cautiously optimistic about the current market, but recognize that there is still much negativity in China's slowing economy, refined products and crude inventories, as well as global negative rates that could have adverse effects on the overall market in the coming months.
Trend Persistence
Although Phillips generally holds a positive correlation to the S&P 500, PSX has not been trending up with the broader market in April. This break in the correlation is interesting as it allows investors to consider other drivers behind the company, outside of broader market drivers.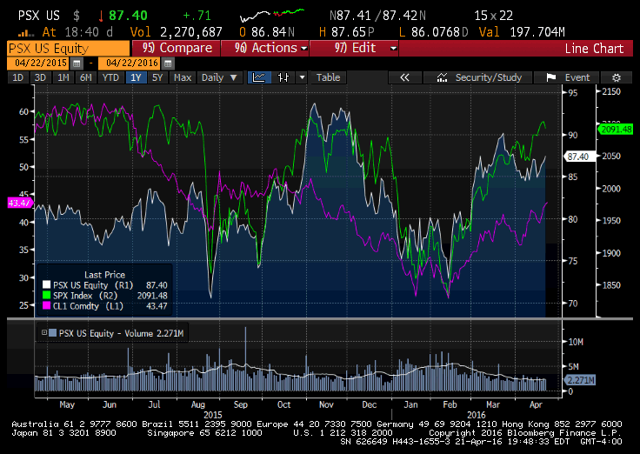 Click to enlarge
Source: Bloomberg
Two Factors Can Push PSX Higher
The weaker dollar has been the saving grace for commodity-driven equities in recent weeks. The aggravated decline that occurred in March really helped to push equities higher. While PSX has little correlation to the dollar, weakness in the dollar pushes the S&P 500 higher, which, in turn, pushes PSX higher. That's why it's so important.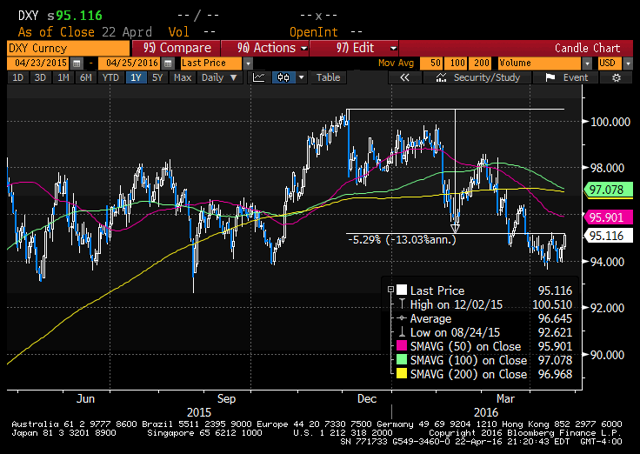 Click to enlarge
Source: Bloomberg
So, what can investors expect from the dollar throughout Q2 and beyond? Right now, there's been a pivot - hedge funds are net short USD for the first time since summer of 2014. For this to become an occurrence, investors shouldn't expect these bets to come off the table in the short term. This will help the U.S. reach its 2% inflation target faster than expected, especially if a June rate hike becomes more probable than it is now. Right now, the probability of a June rate hike is 19.6%.
The other major macro factor that investors need to keep an eye on is China's GDP. As depicted below, the downtrend is nothing new. However, the fall below 7% and the outlook that it may just be constant at 6.5% through 2020 is what caused investors to sell-off in aggregate. January 2016, alone, was an incredible sell-off due to this data. The downtrend is not going anywhere anytime soon, but what's important is the pacing of this downtrend. The Chinese government's stimulus program is keeping Chinese GDP near 6.7%, and it should remain above 6.5% for the next few years thanks to this program. This will reduce investor worries in U.S. equities and allow for the S&P 500 to see increased strength.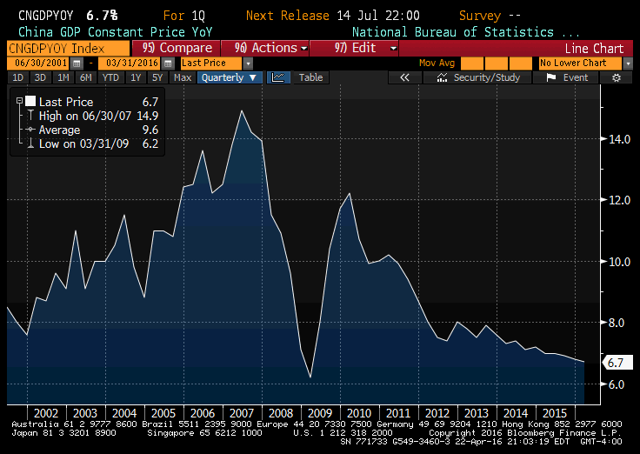 Click to enlarge
Source: Bloomberg
Investors should expect continued weakness in the yuan, potential further devaluations, and a Shanghai Composite Index that lags against other global indexes. Yet, the fact that the Chinese government is stepping in with stimulus bodes well for PSX in the medium term. China becomes less of a worry and American equities react positively. The primary risk to this outlook are the rising credit issues of Chinese companies and homeowners.
Conclusion
For those investors who want to maintain their long position in PSX and prevent against downside losses in the short term due to adverse fundamental data, I recommend picking up an appropriate amount of an inverse broader market ETF like the Direxion Daily S&P 500 Bear 3X Shares ETF (NYSEARCA:SPXS) to maintain limited downside risk, but also be non-technically short the index. For now, if the GDP in China remains propped up at 6.7% and the dollar continues to incrementally weaken, the macro environment creates a favorable setting for PSX.
Disclosure: I/we have no positions in any stocks mentioned, but may initiate a long position in PSX over the next 72 hours.
I wrote this article myself, and it expresses my own opinions. I am not receiving compensation for it (other than from Seeking Alpha). I have no business relationship with any company whose stock is mentioned in this article.