Record Long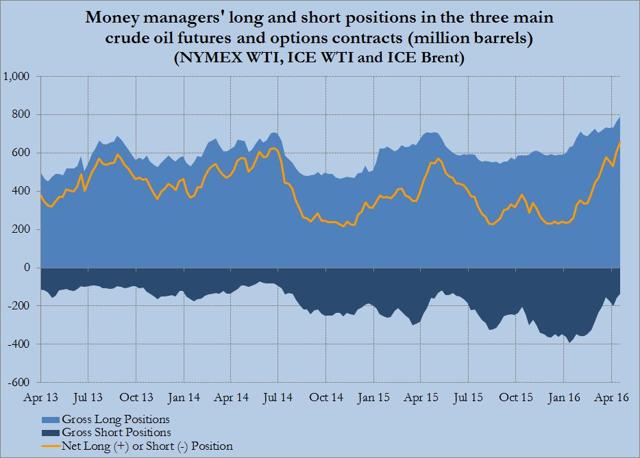 Click to enlarge
Hedge Fund managers last week established record long positions in Brent and WTI. This marks the highest point since 2013. What's extraordinarily interesting about this is that the near-term effects of positioning have dramatic effect on oil (USO, OIL) prices. Notice how the gross short position in the beginning of the year hit an all-time low? That coincided with the drop below $30.
This begs the question, how much of the move back up was due to short covering or outright long positioning. Since the second selloff last year starting in June, gross long positions have stayed relatively stable despite gross short positions increasing.
We think it's more applicable to look at the gross short positions rather than the gross long position to indicate the extent of a potential selloff. However, caution is advised as record positioning is never a positive sign.
Saudis' Ambition to Get Off Oil
Under Prince Mohammad Bin Salman Al Saud, Saudi Arabia is moving its economy off the reliance of oil. Despite numerous attempts in the past to move away from oil, Prince Mohammad seems determined as ever to make the move a reality.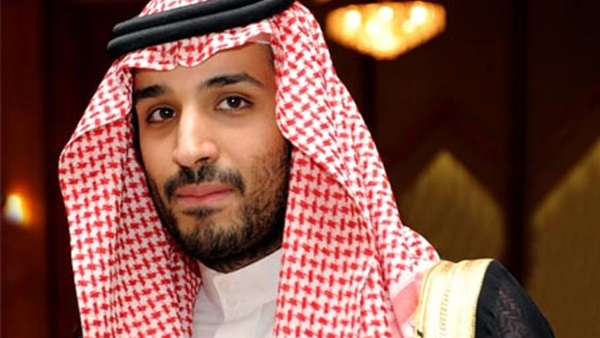 The investment community is already quite skeptical of the moves as oil accounts for 97% of export earnings and over half of GDP.
Bloomberg reported a wonderful piece on this and highlighted many of the things that could potentially derail the Prince's ambitious plans.
Schlumberger CEO Confident on Supply Glut Ending

Click to enlarge
Schlumberger CEO, Paal Kibsgaard, reiterated on SLB's Q1 earnings call that the supply glut will end and demand will outgrow supply by next year.
What I would say, you look at non-OPEC production outside of North America, it is very clear that it's now in full decline. If you look at non-OPEC production overall, it drops by 930,000 barrels over the course of Q1. About 50% of this was North America, and the other half was international non-OPEC. The leading driver outside of the U.S. in terms of this production drop is seen in Mexico, Colombia, Brazil, the UK, and in China. So 930,000 barrels of drop over the course of Q1 is quite significant, and non-OPEC production is now already 400,000 barrels a day down year over year.

So based on this, we believe that the current oversupply is expected to shrink to almost zero by the end of 2016. And in Q4 this year, non-OPEC production is now forecasted to be down 1 million barrels per day year over year. So that basically increases the call on OPEC from today's level to Q4 by 1.8 million barrels a day, which is quite a significant increase. So yes, we believe and I think we agree with you that the oil market is in the process of balancing."
Paal continued to reiterate that capex will have a lagging effect to a rise in oil prices. If oil prices don't stabilize, there could be a meaningful shift to short-term cycle capex investments like shale versus long-lead projects. This could also make the undersupply worse in a few years out as Paal believes that conventional long-lead projects are still needed if there's any chance for the world to have enough oil supplies.
Be sure to read the full transcript here.
Wrapping It Up
Record long positions in WTI and Brent has bulls concerned. The crowding effect could see near-term price pressure and increased volatility.
Saudi's ambition to move off oil might be too late.
Schlumberger reiterates its belief that the supply glut will end by the end of 2016.
For investors interested in how we are playing the oil and natural gas rebound, please subscribe to HFI's premium research.
Disclosure: I/we have no positions in any stocks mentioned, and no plans to initiate any positions within the next 72 hours.
I wrote this article myself, and it expresses my own opinions. I am not receiving compensation for it (other than from Seeking Alpha). I have no business relationship with any company whose stock is mentioned in this article.