Last fall when I initiated coverage on Xerox (NYSE:XRX), I concluded that the stock wasn't dead, and in January I opined the name was also not "dead money." I had said numerous times that we needed to see some improvement in the underlying metrics before I could get behind the name. Well, in the past three months the stock has moved higher nicely, rising well over 10%. Now Q1 earnings are out and in this article, I will discuss the performance.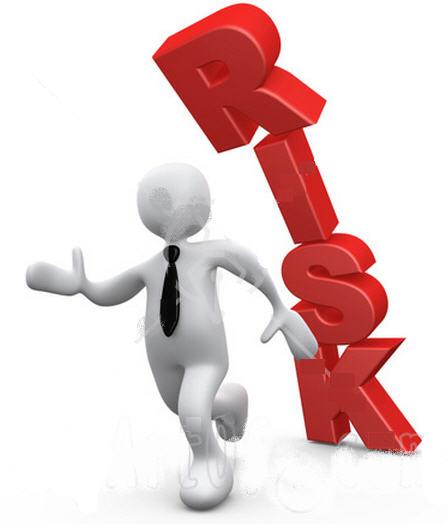 First, with the stock up over 10% maybe I should start following Carl Icahn into some trades, as he had been upping his stake and has worked to get some of his people into management at the company. Now, it is not just Icahn that caused the stock to rebound. Remember when I covered the company last, I discussed that the company was splitting into two separate companies to generate value. That is planned to occur later this year. The question is, how is each business piece performing now, ahead of this move?
Well look, performance had been pitiful of late and is the reason shares have declined. Well here, Q1 shows that there are still declining revenues. Revenue as a whole came in at $4.28 billion, but this did beat estimates by $80 million. However, this was down 4% year-over-year, continuing a string of declining quarters. Of course, as I have discussed in-depth in other articles, the strong dollar has plagued companies with international business. Thus, we need to look at revenues on a constant dollar basis. Doing so, we still see revenues were down 3% year-over-year. That is still a huge negative. Revenue from the company's "services" business was $2.5 billion, which was an increase of 1%, (but up 2% in constant dollars) with margins at 7.7%. Where the weakness continues is the "document technology" business. Here revenue came in at $1.6 billion, down 10% on an absolute basis or 9% in constant dollars. Margins narrowed to 10.2%.
So revenues declining are never a good thing, nor are slimming margins. So how about earnings? Well, expenses as a percent of revenue rose year-over-year and as such first-quarter operating margin narrowed to 7.2%, was down 1.3 percentage points from the same quarter a year ago. Adjusted gross margin and selling, administrative and general expenses were 30.3% and 20.1%, respectively. In terms of cash flow, Xerox used $25 million in cash flow from operations during the first quarter, in line with normal seasonality, and ended the quarter with a cash balance of $1.2 billion. Considering revenues and expenses, the company saw an earnings of $0.03. Now, we need to factor in some items and in doing so, we see that adjusted earnings came in at $0.22 per share. This actually missed estimates by $0.01, and is down from a year ago.
I continue to be concerned with declining revenues and pressured margins. I think the company split is a strong way to generate some life for shareholders. The outlook for Q2 2016 is in line with what I expected. It is looking for GAAP earnings of $0.06 to $0.08, whereas adjusted earnings will be $0.24 to $0.26. The company affirmed its full-year guidance for adjusted earnings of $1.10 to $1.20 per share, but lowered GAAP earnings and cash flow guidance to reflect separation costs and higher restructuring and related costs. The company now expects full-year GAAP earnings of $0.44 to $0.55 per share, down from $0.66 to $0.76 per share. Xerox expects 2016 cash flow from operations of $950 million to $1.2 billion, down from $1.3 to $1.5 billion, and free cash flow of $600 to $850 million, previously $1.0 to $1.2 billion. This weakened outlook reflects the cost of splitting the business. I am rooting for the company, but after the recent rise in the stock, I am not a buyer. Should the stock dip to the point where it yields 3.5% (and the fundamentals are in good shape) I will revisit this stance.
Note from the author: Christopher F. Davis has been a leading contributor with Seeking Alpha since early 2012. If you like his material and want to see more, scroll to the top of the article and hit "follow." He also writes a lot of "breaking" articles that are time sensitive. If you would like to be among the first to be updated, be sure to check the box for "Real-time alerts on this author" under "Follow."
Disclosure: I/we have no positions in any stocks mentioned, and no plans to initiate any positions within the next 72 hours.
I wrote this article myself, and it expresses my own opinions. I am not receiving compensation for it (other than from Seeking Alpha). I have no business relationship with any company whose stock is mentioned in this article.