GoPro (NASDAQ:GPRO) is set to report Q1 results on May 5th, less than two weeks away. What's important about this earnings is not the earnings numbers, not the guidance, but rather investors' expectations of management's expectations.
Why only the latter?
Simply because it is the only variable left to evaluate the company and the stock. Rock bottom guidance from management regarding Q1 is not much of a talking point in the aftermath of the last two quarters. Furthermore, there won't be any future quarterly guidance so this too is not really a factor either.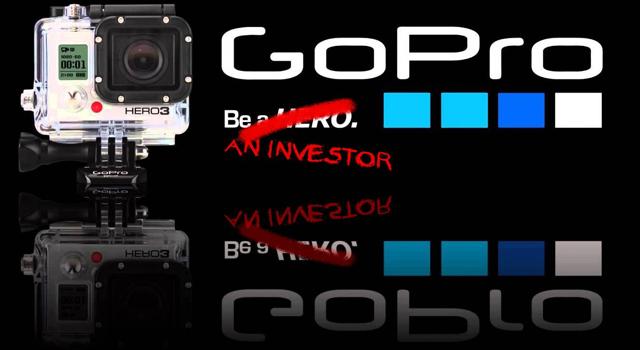 What will be a factor is the expectations of management, and whether or not those expectations cannot just be met but exceeded. This is needed for the stock to regain its lost ground and reinstill confidence in investors.
By the time the earnings call occurs it will be well into the second quarter of the year. Combined with a lot of unanswered questions about new products along with a lack of clear road map, it becomes crunch time. Said a different way, GoPro's work must happen fast and without error. These are where the general expectations lie today.
Management And Investor Expectations
This year I will be looking at GoPro's earnings in a different way. With guidance being set at a yearly horizon, it will be difficult to gauge what each quarter will look like on a hard and fast numbers level. Instead I will in part be relying on management's insight as to how new products will impact the financial statements, and subsequently the stock to set my expectations.
One of management's expectations has already been laid out and that has to do with their drone Karma. Throughout last year they said Karma will not be a top selling or main product initially but rather a supplemental and accessory product. This tells us something about what our expectations as investors should be.
First, we must understand if management is downplaying the drone because they are unsure if it will catch on like some other drones or because they don't intend for the product to be at scale upon release. What I mean by that is whether the product will be more for current GoPro camera owners rather than net new customers jumping right to the drone. One has different implications than the other when it comes to marketing and manufacturing.
If this is the case - that management will gradually ascend the drone into the main product line - then our expectations should be somewhat low for it to impact revenue in a meaningful way. However, if these expectations are exceeded and Karma proves itself to be a viable stand-alone product, then the stock should reverse materially and be the initial movement toward recovery since it is first in line for release.
The second expectation deals with the next iteration of HERO cameras. Given that Karma isn't expected to be a major player in revenue (I believe 10% revenue contribution to be on the high end) and guidance for three of the four quarters is for $1.32B (subtracting Q1 guidance from full year guidance) then we are left with roughly $1.2B in sales to come from their main product. This translates to selling about 5M capture devices for the current and remaining quarters of the year (2015 saw 6.6M devices sold with $1.6B in revenue).
We likely won't see any of this expected revenue start to come online until mid-to-late May or early June. This means GoPro will have to bring in on average $166M per month versus the average $133M they brought in each of the 12 months last year. If this were to come to fruition it would actually mean GoPro is stronger than what any bear thesis recently has said about the company. Even if revenue declines year-over-year this year it would be a feat to have that kind of momentum going into 2017.
So what is our expectation, then, as investors for the new HERO camera? It isn't terribly high and maybe even under management's current expectation. This is due to the uncertainty of a new product after taking a year off of producing a new iteration. The longer time period brings a lot more expectation with it. Not only that but because of the higher expectations, it creates expectations that may or may not be realistic. It depends how innovative and how desirable the new camera is.
This is why I believe it is important to listen for their current expectation on the upcoming conference call. If they hold expectations or revise up then this will bode well for sentiment. If instead management revises downward, then this could spell more trouble for the company and for the stock. In the latter scenario I would wait to see if the current share price has this baked in, which I personally think a good majority of it is. A lift in expectations will bring the stock to higher levels than where it currently sits. However, it's a different kind of expectation that precedes this that will drive sentiment more aggressively, and allow the above expectations to have traction.
Execution Expectations
If I didn't talk about this topic then I would probably be considered asleep at the wheel while writing this article. This expectation is by far the most important of all the expectations as it has driven the price of the stock down into the teens - and for a moment into the single digits. This of course is the execution expectation of management.
While the company has done exceptionally well over the last 10 years by driving growth and creating better and better products, it is apparent that the misstep of the HERO4 Session has stung just about anyone who was bullish or hopeful on GoPro's future and wiped out most of the attaboys. Because of this misstep, management went from having great investor support and an optimistic backing to a "let's just hope they can meet their own numbers" kind of investor attitude. Therefore, this expectation is the most important one to watch during this earnings as well as further into the year and product launches. If management can regain the confidence of investors and of Wall St., then the stock will respond in kind.
On the other hand, if management cannot redeem itself and it sends this year into a blunder with ill launched products, similar to the Session, then the stock may for some extended time be stuck in the low teen or low double-digit range. At this point it would force me to capitulate completely and cut my losses in order to move on.
Listen For The Expectations And Watch For The Action
While this earnings will be about listening for management expectations, it will of course also require the action of management following through on these expectations to produce change. Therefore, based on management's guidance, create a baseline of where you feel your expectations are for products, the potential revenue of those products, and the market opportunity. Then hold those expectations up to the actions that are - or are not - produced as the year continues.
Since the market expectations are pretty low, judging by the range bound 40% discount to IPO price, it is likely that your expectations being exceeded will be a positive for your investment. If expectations are met then it is likely the stock may rise somewhat and find higher ground in which it could then be range bound by. Finally if your expectations are not met, it may be time to cut ties and reevaluate the company at a later date. Altogether, this is where I stand and I look forward to hearing management give us more insight on their roadmap as well as how they see momentum playing out for the next 6 to 12 months.
Disclosure: I am/we are long GPRO.
I wrote this article myself, and it expresses my own opinions. I am not receiving compensation for it (other than from Seeking Alpha). I have no business relationship with any company whose stock is mentioned in this article.