GE Welcome to the Price-sensitive issue of M&A Daily
General Electric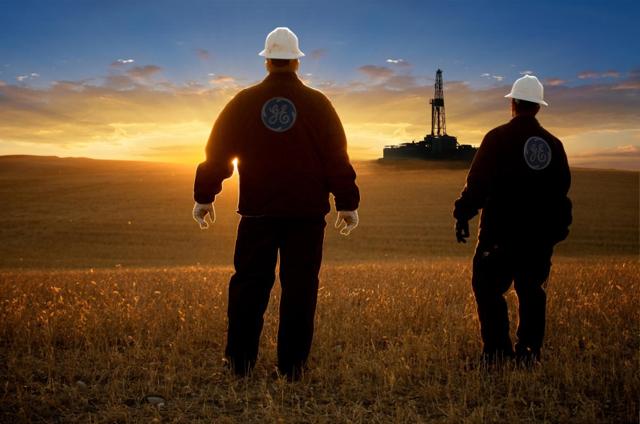 General Electric (NYSE:GE) completed the sale of Franchise Finance to Western Alliance (NYSE:WAL). WAL gets $1.3 billion in net investment and most of the employees. This deal frees up $200 million of capital. GE Capital is in the process of sending around $35 billion of dividends to its parent. In other GE deal news, GE Money Bank is IPOing; it is working with Goldman (NYSE:GS), Morgan Stanley (NYSE:MS), and Citi (NYSE:C) on the offering.
The biggest potential deal that GE is working on is the purchase of some or all of Baker Hughes (NYSE:BHI). While it will have to outbid Carlyle (NASDAQ:CG) for these assets, GE's Jeff Immelt is highly price-sensitive in this process. According to Immelt on his conference call:
Look, we like for the long-term the Oil & Gas segment. We're going to look at adding to it if it makes sense. We think there's a bunch of different segments in the Oil & Gas business that are attractive as we look at it today, but it's got to make sense in the context of the world we see today and not the rosiest of projections as it pertains to the future. So we're going to be a disciplined buyer when we look at the assets in the Oil & Gas segment.
One tactic would be to let the current Halliburton (NYSE:HAL)-Baker Hughes deal lapse so that BHI can collect the massive breakup fee and then to offer a modest premium for the whole company. It can re-sell anything that it doesn't want to Carlyle or others.
Yahoo!
Yahoo! (NASDAQ:YHOO) will narrow down the bidders for its core business this week. For more on this process, please check out A Shotgun Wedding For Yahoo!
Tribune Publishing
Gannett (NYSE:GCI) offered to buy Tribune Publishing (TPUB) for $12.25 per share in cash. The offer's total value is $815 million. Tribune Publishing is working with both Lazard (NYSE:LAZ) and Goldman on its response. Speaking of Goldman, it just started offering mass market online banking.
Baker Hughes
Due to its April 30 deadline in its deal with Baker Hughes, Halliburton rescheduled its earnings call to discuss first-quarter results to Tuesday, May 3.
Virgin America
The preliminary proxy was filed for the Alaska Air (NYSE:ALK) acquisition of Virgin America (NASDAQ:VA).
ADT
ADT's (NYSE:ADT) shareholders approved the acquisition by Apollo Global (NYSE:APO). The ADT management expects the deal to close on May 2.
Checkpoint
Checkpoint (NYSE:CKP) noted the problems it will face if the acquisition by CCL Industries (NYSE:CCL) fails and the company has to continue operating as a standalone entity.
Depomed
Depomed (NASDAQ:DEPO) established the close of business on April 26th as the record date to determine shareholders entitled to request the Special Meeting of Shareholders proposed by Starboard. It would be reasonable for Depomed's management team to expect a receipt of an official notice from over 10% of the shareholder base in the coming days. More to come in future editions of M&A Daily…
Done deal.
Global Payments (NYSE:GPN) closed its Heartland Payment (NYSE:HPY) buy.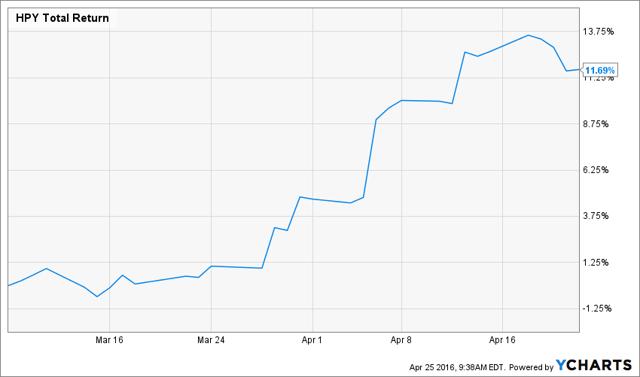 Click to enlarge
Elsewhere on Seeking Alpha
Beyond Seeking Alpha
If you are interested in arbitrage, event driven, or value investing, please follow me on Seeking Alpha by clicking on the "follow" button at the top of the page.
Disclosure: I am/we are long YHOO, TPUB, VA, DEPO.
I wrote this article myself, and it expresses my own opinions. I am not receiving compensation for it (other than from Seeking Alpha). I have no business relationship with any company whose stock is mentioned in this article.
Additional disclosure: Chris DeMuth Jr and Andrew Walker are portfolio managers at Rangeley Capital. We invest with a margin of safety by buying securities at discounts to their intrinsic value and unlocking that value through corporate events. To maximize returns for our investors, we reserve the right to make investment decisions regarding any security without notification except where notification is required by law. We manage diversified portfolios with a multi-year time horizon. Positions disclosed in articles may vary in sizing, hedges, and place within the capital structure. Disclosed ideas are related to a specific price, value, and time. If any of these attributes change, then the position might change (and probably will).
Editor's Note: This article discusses one or more securities that do not trade on a major U.S. exchange. Please be aware of the risks associated with these stocks.