Introduction
In a previous article, I outlined 10 reasons for my long-term bullish view on the price of crude oil and explained why I think a sustainable recovery may be afoot in 2016. In the comments section of that article, it was suggested that an articulation of the counter-points would be beneficial. This is a fair point, as there are clearly several risks to any bullish crude oil call. This article aims to address what I see as the key risks to my bullish thesis. This is not going to be a rehash of the oil bear case, but rather a list of the risks that I think could have a material impact on a sustainable recovery.
2015 also was a tough year for investors in popular oil exchange-traded funds (ETFs) like the United States Oil ETF (NYSEARCA:USO) or the iPath S&P Crude Oil Total Return Index ETN (NYSEARCA:OIL). I've been long energy in 2016 via Legacy Reserves (NASDAQ: LGCY, LGCYO, LCYP) and Mid-Con Energy Partners LP (NASDAQ: MCEP).
My current view on oil is bullish, and I maintain that WTI will likely spend the remainder of 2016 above $40, but is likely capped at $65 for the next couple of years. In addition, I've become much more bullish on natural gas (NYSEMKT:NG) in the second half of 2016, but I'll save that discussion for another time.
For some key background and my take on the recent history and background of the current glut, please read here.
5 Reasons To Be Cautious
Reason 1: Saudi Arabia and Russia could increase production - While many oil bears were quick to point out that recent discussion around a production freeze was meaningless, as Russia and Saudi Arabia were already at maximum production, Saudi Prince Mohammad bin Salman claimed to be able to add over one million barrels per day immediately at will. In an equally questionable declaration, Prince Salman recently threatened to sell off $750 billion of U.S. assets if the Saudi government was to be indicted for its alleged involvement in the 9/11 terror attacks. Russian companies such as Rosneft (OTC:RNFTF) also have discussed plans for or capability of increasing oil production. Whether you believe the claims or not, increased Saudi and/or Russian production remains a risk to rapid oil price recovery. Saudi Arabia is likely to seasonally boost production during the summer to meet internal demand for electricity, but questions remain around any increases beyond that. There are numerous arguments on whether an increase in Saudi drilling is to increase production capacity or whether Ghawar is in permanent and rapid decline. It's unlikely something that can be predicted with certainty, and for this reason, it makes the list.

Click to enlarge
Source: Data from EIA
Reason 2: Unpredictability of U.S. Shale - While the marginal cost of a barrel is highly debated, there is always a risk of irrational producer behavior, even in the face of poor economics. Part of my bull case is that most, if not all, of the U.S shale producers are losing money, on average, at $40 WTI despite what their best spots may cost. In saying that, we can't always predict how producers will respond to changes in strip pricing. An example of unpredictable behavior can be seen with Pioneer Natural Resources (NYSE:PXD). PXD is planning to spend $2 billion on capex in 2016 after raising greater than that amount in 2015 from an equity offering and asset sales. It is one of the only North American producers planning to meaningfully increase 2016 production. While some here at Seeking Alpha have pointed out that capex will exceed operating cash flow by over $800 million in 2016, this hasn't stopped PXD raising cash. Whether you believe the company is acting rationally or not, it doesn't seem to matter for 2016, as it has been able to raise cash and is expending heavily on capex. My personal opinion is that PXD intends to get ahead of the curve on the price recovery by being first to increase production, but it's a risky move and one that could prove self-defeating if others follow.
If, after reading this, you are about to hit the Sell button on all of your oil investments, remember that this is one producer that is largely bucking the trend, and I still believe U.S. production is going to come down by approximately 10% in aggregate during the course of 2016.
Reason 3: Alternative fuel usage becoming mainstream - It is true that compressed natural gas (CNG) is being increasingly used as an alternative internal combustion fuel. Companies like Clean Energy Fuels (NASDAQ:CLNE) are seeing considerable growth in gallons delivered to customers. CLNE recently reported 16% YoY growth in gallons delivered to customers. This growth is almost certainly replacing diesel in these vehicle classes. Electric and hybrid vehicle options are becoming more plentiful and mainstream. Tesla's Model 3 is set to become a mainstream affordable alternative to help offset some of the alarming issues of air pollution in many cities, most notably in China. Should oil investors be concerned? In my view, the key risk here is less about natural consumer uptake and more about legislation risk. If oil remains reasonably inexpensive, the convenience of oil as fuel is going to be hard to match for the regular consumer, especially in emerging markets such as India, where a lot of the demand growth is coming from. Legislation by G20 economies that make oil less attractive as a fuel remains the key risk, especially with many concerns surrounding climate change.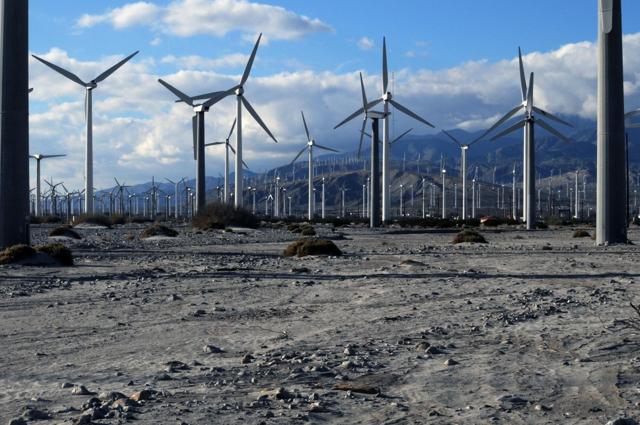 Source: Stock Photo
Reason 4: Libya and Iran - Libya and Iran are in somewhat similar boats for different reasons. Iran is ramping up production after years of sanctions, but is experiencing difficulties with production, transport and completing financial transactions. The Iran situation is deep and complex, as there is extremely poor data and lots of speculation on what the country was actually producing while under sanctions. What we do know is that they are having trouble getting back into world markets. Transport issues aside, oil buyers have many options for supply, and dealing with Iran is seen as an unnecessary hassle for many oil buyers. The bottom line is that it comes down to an opinion on Iran. My opinion is that there will be some extra oil coming to the market, and that Iran will likely work through all the issues requiring the market to absorb the extra barrels.
Libya's issues are largely related to the civil war that started in 2011, and is largely still ongoing. Libya's production was over 1.5 million barrels per day prior to 2011, and it recently fell to around 360,000 barrels per day. It's unclear how quickly Libya could ramp up production even if the country had a completely stable government. A significant amount of oil production and storage equipment have been damaged by the ISIS conflict throughout 2015, making it unclear how much time it would take to resume production in the future.
Reason 5: Economic uncertainty - Economic activity is directly correlated with oil demand and job creation. The last time this was demonstrated clearly was in 2009, as the following chart depicts:

Click to enlarge
Source: Data from EIA
The main engines of demand growth in 2016 are likely to be the U.S., India and China. Despite constant cries of falling demand, the actual data shows that low prices have fueled extremely strong demand growth. This demand growth is critical to the rebalancing of the oil market, and a potential slowdown in world economic growth remains a key risk.
Storage concerns
A favorite of television pundits and predatory analysts in 2015, the U.S. storage story has always been about economics and very little else. Oil storage completely filling seems entirely plausible if you don't understand why it's filling in the first place. The popular story has four key parts - too much oil, storage fills, oil floods the market as it cannot be stored and must be sold, and the price plummets. One of the first key misunderstandings is that the oil in domestic storage is not being stored by producers that can't find a buyer, it is mostly sold and / or in transit. Much of the oil is owned by traders taking advantage of the arbitrage opportunities by buying oil, storing it and selling later at a higher price. In addition to traders, oil refiners also are opportunistic and will seek the best deal to get the product they want. This is one of the key reasons that oil storage levels don't drop at the same rate that oil is being consumed by domestic refiners. If a refiner can get a better deal importing oil than buying domestically, then that's what it'll do, especially if its refining operations can more economically refine imported oil. As oil storage becomes more expensive, arbitrage opportunities evaporate and new creative solutions become economically viable, such as pumping oil to the Gulf coast from Cushing, like what happened recently.
Conclusion and key takeaways
While all of these risks need to be taken into account when making an investment decision, it needs to be remembered that world oil demand is growing by approximately 100,000 barrels per day every month. To supply the world with the expected 94.25 million barrels per day of oil that's demanded, a lot of things have to go right. We recently saw how a brief interruption in Kuwait provided an insight into how tight the supply/demand balance in the physical oil market actually is. When investing in general, and especially in commodities, always be skeptical of the slam-dunk cause and effect analyses offered by some mainstream media. Following the advice of such guests can impact you financially, sharing in the "surprise" when outcomes didn't play out exactly as expected. There is very little in commodities investing that has a simple cause and effect. Doing your own research and understanding the entire story is critical.
Disclosure: I am/we are long LGCYO, LGCYP, MCEP.
I wrote this article myself, and it expresses my own opinions. I am not receiving compensation for it (other than from Seeking Alpha). I have no business relationship with any company whose stock is mentioned in this article.