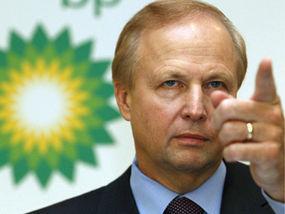 BP (NYSE: BP) reported first quarter 2016 results, with revenue of $39.16 billion missing the estimate by $3.83 billion. The EPS of -$0.16 however beat the street by $0.01.
Before I start I want to put this out first: This analysis is not intended to provide a call on BP. The stock may move significantly up or down today, but it should not concern a true investor. One-day movements don't alter the long-term perspectives. What an investor should be worried about now is: Is the management doing all it can, in the best interest of shareholders? Is the management being honest with its shareholders? It is an attempt to qualitatively assess the management. It may fall very short as this is not an easy task.
Most of the times, when you hear the CEOs speak, you want to focus on their language; just like Wall Street does when the Fed Chair Janet Yellen speaks. Even when she says that the U.S. economy is going strong, the market reads between her statements, and infers that there is lot more to it than is being said.
The same is the case with BP. I want to focus on the language first. The company, in its Q1 2016 results, states that:
"Lower costs, strong refining operations and an improved supply and trading contribution more than offset the impact of the weaker refining environment and the seasonal reduction in fuels sales."
I want to focus on "seasonal reduction in fuels sales". I wasn't sure if I had heard this before, so I went in the past reports. To check, I scoured through the Q1 2015 and the Q1 2014 results. There is no mention of any seasonal slowdown. Why now? Is this language being deliberately used to calm the investors? It tends to reflect that the management's efforts are paying off but against a seasonal reduction of which there isn't any proof is trying too much.
We have seen that the management had announced massive job cuts in Feb after the company posted a record annual loss of $5.2 billion. But the disturbing part is that while the company boasts of its cost-reduction efforts paying off, it has become too obstinate to temporarily suspend its dividend program until the energy markets improve. I strongly believe that the CEO Bob Dudley is letting his decision-making ability be affected by how the markets may react. To suggest or to show that the cash-flow situation is improving, there may be more than 7,000 job cuts until the end of 2017, and many more assets divested.
Do you really trust a CEO or the management who is more eager to please the shareholders? How can it so quickly identify segments from which to lay-off people? In Feb, when the decision to lay-off 7,000 workers was announced, it was reported that the number was 3,000 more than was expected just 3 weeks earlier. A hasty decision, don't you think?
BP shareholders are already jittery over the endless payments being made regarding the Gulf of Mexico oil spill. To date, the cumulative pre-tax charge has amounted to $56,368 million; in Feb, the company reported this amount to be $55.45 billion. And roughly $14 billion in provisions relating to the spill have been reclassified to Other Payables.

Click to enlarge
A majority of these payments will accrue interest at a fixed, yet-undisclosed rate. For the litigation and claims provision, the company has to shell out a massive $0.9 billion in July 2016. This is a big hit as well.
There have been increases in the provisions as new claims for business economic loss rise. The company cannot reliably estimate the true value of these claims, and is therefore, keeping aside the cash to meet these growing liabilities.
A prudent management would include scrapping the dividends in its cash-preservation measures. Appeasing the shareholders with dividend payments, in a tough environment, is not a management working in the best interest of the former. Dividends are not the only thing an investor wants. Heartlessly laying off thousands of workers speaks loudly of the ill-management.
Disclosure: I/we have no positions in any stocks mentioned, and no plans to initiate any positions within the next 72 hours.
I wrote this article myself, and it expresses my own opinions. I am not receiving compensation for it (other than from Seeking Alpha). I have no business relationship with any company whose stock is mentioned in this article.