McDonald's (NYSE:MCD) has reported first quarter results on Friday, beating estimates and reporting all in all great numbers. The valuation is not low, but due to strong growth and the potential for high shareholder returns McDonald's is still not unattractive.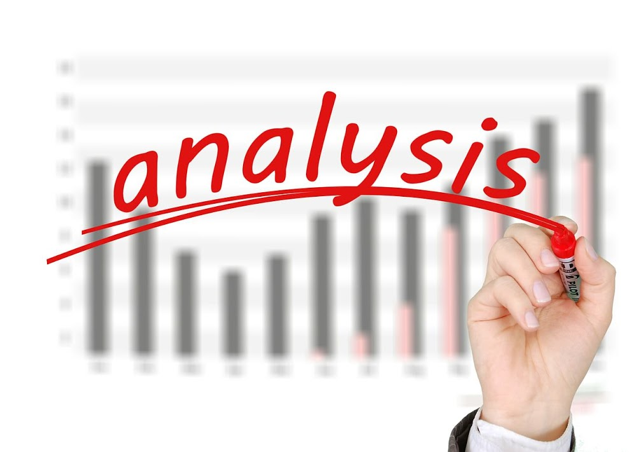 Click to enlarge
McDonald's grossed revenues of $5.9 billion, down 1% in comparison to the prior year's quarter. Operating income grew 28% to $1.78 billion, net income grew 35% to $1.1 billion and (non-GAAP) earnings per share grew 46% to $1.23. These numbers sound pretty good, but let's take a closer look at how McDonald's was able to fare so well.
Comparable restaurant sales increased by 6.2% year on year, this does, however, include the effect of this year's additional day in February. Adjusting for that extra day McDonald's comparable sales increased about 5% -- still a pretty good showing for a mature company such as McDonald's. Comparable sales growth was strong in the US (+5.4% year on year) as well as in International markets.
But why did McDonald's top line decline 1% if the company's comp sales increased substantially? The reason is a change in the ownership structure of McDonald's restaurants globally: McDonald's seeks to increase the number of franchised restaurants, in order to lower capital needs and to be able to focus on shareholder returns instead. We see the progress McDonald's has made over the prior year in this regard when we look at the revenues the company grossed from its company operated restaurants: At $3.75 billion, those came in 4% below last year's number, whereas revenues from franchised restaurants grew 5% to $2.15 billion. Thus the company's refranchising of stores leads to higher franchise revenues and lower company operated restaurant revenues, which means the company's total revenues decline slightly, since a franchised restaurant obviously contributes less to McDonald's top line than a company operated restaurant, but investors should focus on the bottom line contribution from each: As expenses for McDonald's company operated restaurants dropped by $180 million, whereas franchised restaurant expenses grew by only $10 million, McDonald's was able to grow its operating income (excluding other operating expenses) by $170 million. When we also account for last year's unusually high other operating expenses, McDonald's operating income grew by $400 million, which means a 28% increase year on year. Due to a lower tax rate McDonald's net income grew by an even bigger 35%, and lastly, the company's lower share count allowed for earnings per share growth by an astonishing 46%.
The lower share count is the result of McDonald's ongoing share repurchases, which are part of McDonald's plan to boost shareholder returns. The company has announced it would return $30 billion to its owners by the end of 2016, at the end of the first quarter McDonald's cumulative shareholder returns stood at $20.3 billion. This means that the company is going to spend $9.7 billion on dividends and share repurchases over the next nine months, which means a quarterly return of $3.2 billion.
McDonald's share count has already dropped by 71 million over the last year (a reduction of 7.3%)m and McDonald's will repurchase a significant portion of shares over the next three quarters as well: Assuming the dividend remains stable, which means $2.4 billion in dividend payments and $7.3 billion in share repurchases over the remainder of the year, McDonald's could repurchase 58 million more shares (at the current price of $125), which would represent another 6.5% share count decline in just three quarters. We can thus say that shareholder returns over the last years were very attractive, and will be high for the near future as well. It will be interesting to see if McDonald's chooses to return cash to its owners at the current pace, or whether the company will make some changes to its strategy after 2016 has ended.
With a dividend yield of 2.8% McDonald's looks attractive for income investors, since this means that the income generated from McDonald's shares is higher than that an investor can generate by holding 30 years treasury bonds (which yield 2.6% right now), in addition McDonald's has a history of increasing its dividend regularly. Due to the company's share repurchases McDonald's doesn't even have to increase its overall payout in order to increase its per share dividends, since the total payout is divided over a lower amount of shares the company's per share dividends can continue to grow even if McDonald's keeps the total dividend payment at the current level of $3.1 billion a year.
Takeaway
The first quarter's results show that the company's strategy of refranchising restaurants and returning cash to shareholders is very successful, even though the company's top line is not growing.
Shareholder returns in the remainder of the year will continue to be substantial, and the company's dividend yield is attractive as well.
McDonald's valuation is not really low right now, but the company's success in its transformation and the strong shareholder returns justify the small premium over the broad market's valuation.
Disclosure: I/we have no positions in any stocks mentioned, and no plans to initiate any positions within the next 72 hours.
I wrote this article myself, and it expresses my own opinions. I am not receiving compensation for it (other than from Seeking Alpha). I have no business relationship with any company whose stock is mentioned in this article.