It has been a significant amount of time since I covered Barrick Gold (NYSE:ABX). In fact, the last time I looked at the name directly was almost three years ago, when the first inning of the gold sell-off had gotten underway, and the company was forced to first start selling off its assets. Well, the rest is history. No need for me to explain what has happened in the sector and to many of the miners. The last three years has seen incredible asset sales, cost-cutting initiatives, mergers and acquisitions etc. as the miners fight for their very survival. Over the last few months, the gold miners have been an excellent investment as gold has rebounded nicely. This piqued my interest. Thus, I decided, with all of the recent savings and debt reduction plans put into place, that I would look into the company's recent performance.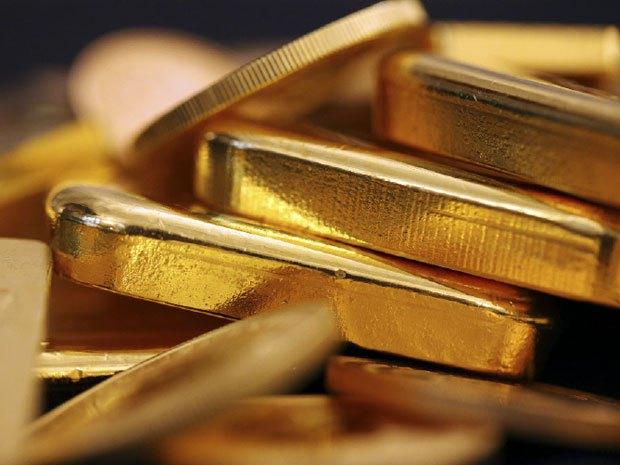 The company just reported Q1 2016 earnings, and really the company may be turning the corner. Let me first address productions. The company produced 1.28 million ounces of gold in the quarter. This is, of course, down from 1.39 million ounces of gold in Q1 2015. Copper production was also down from 118 million pounds to 103 million pounds. Now, production is down in a planned fashion, but thanks to the cost-cutting initiatives, production costs plummeted 24%. This is very impressive. In fact, all-in sustaining costs fell to $706 per ounce, down from $927 per ounce a year ago.
These production numbers do not surprise me. Turning to sales, we see these numbers were down year-over-year as well. The company sold 1.306 million ounces of gold compared to 1.385 million ounces of gold last year. The average realized price of gold was also down from $1219 per ounce to $1181 per ounce. This is a quarter-over-quarter improvement, I will add. The company sold 103 million pounds of copper, down from 121 million pounds last year. Further, copper prices fell from $2.55 to $2.18 year over year. Including by-products, revenue was $1.93 billion, down from $2.24 billion last year. This is down 14% and also missed estimates slightly by $60 million. The company did see adjusted earnings of $0.11, which beat estimates by a penny.
So look, these results are pretty decent. I am pleased. But what is more, the guidance was revised and was strong. Barrick still expects 2016 total gold production of 5.0-5.5 million ounces. However, it has reduced its all-in sustaining cost guidance for 2016 to $760-$810 per ounce, down from the original guidance of $775-$825 per ounce. This has to do with lower fuel costs, better currency exchange rates, and productivity/efficiency initiatives. I am pleased to see that the company has also lowered the top end of its capex guidance to $1.35-$1.55 billion, adjusted from $1.35-$1.65 billion. Finally, at the end of the first quarter, Barrick had a consolidated cash balance of approximately $2.3 billion and has less than $200 million in debt due before 2018, and about $5 billion of its outstanding debt of $9.1 billion does not mature until after 2032. In the medium term, the company said, "we aim to reduce our debt to below $5 billion." Rising metals prices and disciplined cost savings will help the company achieve this goal. As of now, given the recent run-up in shares, I rate the name a hold.
Note from the author: Christopher F. Davis has been a leading contributor with Seeking Alpha since early 2012. If you like his material and want to see more, scroll to the top of the article and hit "follow." He also writes a lot of "breaking" articles that are time sensitive. If you would like to be among the first to be updated, be sure to check the box for "Real-time alerts on this author" under "Follow."
Disclosure: I/we have no positions in any stocks mentioned, and no plans to initiate any positions within the next 72 hours.
I wrote this article myself, and it expresses my own opinions. I am not receiving compensation for it (other than from Seeking Alpha). I have no business relationship with any company whose stock is mentioned in this article.