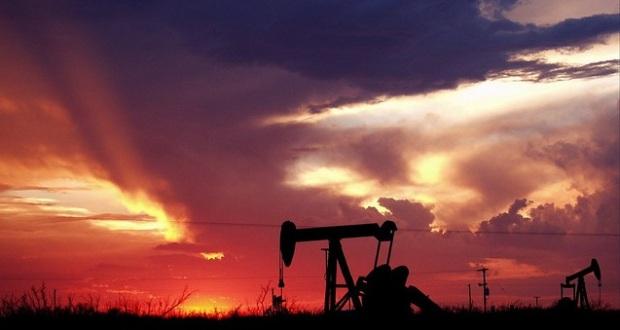 Oil States International (NYSE:OIS) is set to announce Q1 earnings on Wednesday. Analysts expect revenue of $196.96 million and a loss per share of $0.19. The revenue estimate implies a 16% decline sequentially. Investors should focus on the following key items:
North America Will Weigh
Halliburton (NYSE:HAL) warned last week that drillers are under immense pressure, particularly in North America. Halliburton vowed to work with customers to help them through this difficult time. Through Well Site Services, Oil States generates 28% of its revenue from North American land drillers. Shale plays are demanding price concessions to help cut costs. With $35 million in cash on hand, Oil States' liquidity pales in comparison to Halliburton's; it can ill-afford to match price concessions in the oil patch.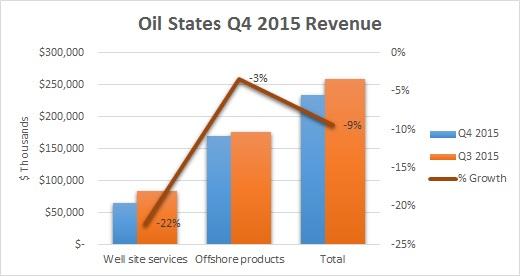 Revenue from this segment fell 22% sequentially in Q4, and I expect double-digit declines again this quarter. Given the record low rig count in the U.S. and rising shale bankruptcies, the outlook for Well Site Services remains dismal.
Revenue from Offshore Products was off 3% last quarter, and I expect a decline in the high-single digits this quarter. However, cost reductions have offset revenue declines. Management increased EBITDA margins from 14.8% in Q3 to 17.2% in Q4; EBITDA actually increased 5% despite the decline in revenue. I expect more margin improvement this quarter.
Liquidity Strain
Declining revenue and cash flow have taken a toll on the company's liquidity. Cash declined from $53 million in Q4 2014 to $35 million last quarter. That gives Oil States very little margin for error if the business turns down. Working capital declined from $556 million to $457 million over that same time period. The company also has $213 million tied up in inventory that appears to be slow moving.
Including $439 million available under its revolving credit facility, Oil States has total liquidity of $475 million. Management expects its liquidity to decline throughout the rest of the year due to pressure on EBITDA. Cost cutting can only help so much when revenue is falling by double digits. A key item this quarter will be bankers' willingness to extend the company credit amid the oil industry downturn.
Oil States has an extremely low debt/EBITDA ratio, but bankers may question how the debt will be repaid. The company's liquid assets are in decline and the Well Site Services segment appears to be in run-off, at least for now. It may be more prudent for the company to raise equity capital instead of seeking more debt. Going forward, liquidity strain and outside capital requirements could drive sentiment.
Disclosure: I am/we are short OIS, HAL.
I wrote this article myself, and it expresses my own opinions. I am not receiving compensation for it. I have no business relationship with any company whose stock is mentioned in this article.