The S&P 500 is much more a function of easy fed monetary policy as opposed to any economic fundamentals. That is one reason why it keeps going higher despite a lack of strong fundamentals. Even if you interpret the rebound in the ISM Manufacturing PMI above the crucial 50-mark as a turning point in the manufacturing sector, global PMIs didn't confirm that positive sign at all. The recent rally was obviously supported by technical traders, who just followed the strong uptrend. As long as there isn't really bad news showing up, such an uptrend seems to continue forever - especially if investor's cash balances are already at a record high. I suppose a lot of profit-taking has already occurred during January and February: According to the BofA Merrill Lynch Global Research report in the first week of April, average cash balances were up at 5.4% from 5% in March, approaching the 15-year high of 5.6% recorded in February.
Despite the already bearish sentiment, I don't feel good about the recent rally and expect the market to take into account the weak economic situation. A serious correction in equities would be in line with weak seasonality for the coming months. As I pointed out earlier, the time for the beginning of such a decline would be May.
Here's why I expect the rally to end:
1. The U.S. manufacturing sector hasn't stabilized yet. While the ISM PMI indicated an expanding in March for the first time in the last six months, the Markit flash PMI for April reported the worst month for just over six-and-a-half years. U.S. recession fears will revive with weak PMI data coming out in May.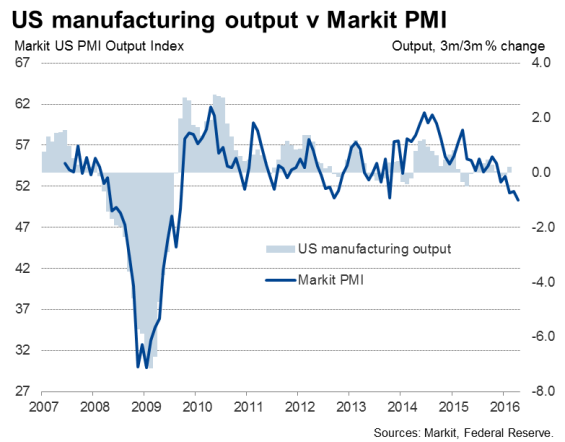 2. Current valuations for U.S. equities are above average and the market trades near resistance levels. Investors will wait for better prices like ones that could be seen in January and February. Very strong buying is required to surmount the highs around 2115 and 2130.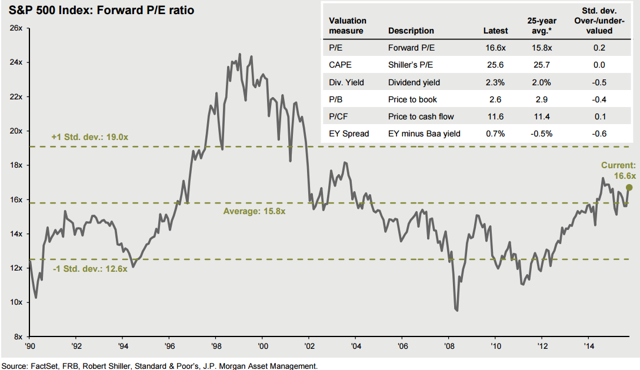 Click to enlarge
3. The VIX is at a very low level compared to previous months. Last week, the VIX reached a new 7-month low. Such a level of complacency should make some investors nervous. I expect an increase in volatility. Usually, it takes six months for human beings to forget a significant event in the stock market or accept a shift in sentiment. People haven't forgotten the volatility of a few months ago yet. Worse than expected economic data, either from China or the U.S., will revive memories.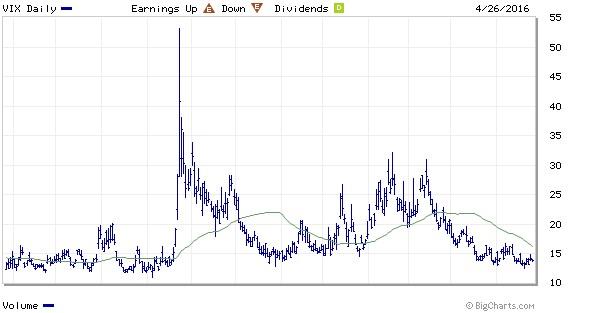 Disclosure: I/we have no positions in any stocks mentioned, and no plans to initiate any positions within the next 72 hours.
I wrote this article myself, and it expresses my own opinions. I am not receiving compensation for it (other than from Seeking Alpha). I have no business relationship with any company whose stock is mentioned in this article.