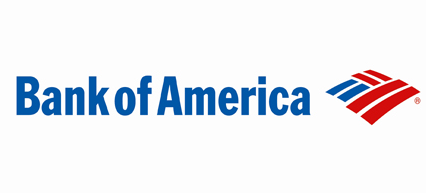 Bank of America (NYSE:BAC) has not been a successful investment for me, I must admit, and I probably won't be alone with that opinion: Bank of America's shares essentially flat-lined in the last two years. That's right: Bank of America's shares advanced only 0.94 percent over the last two years...not a great return at all considering that investors have accepted a substantial amount of risk by buying the bank.
If it wasn't for the market meltdown earlier this year, Bank of America's shareholder returns would not look as bad as they do, for sure. In the first six weeks of 2016 investors ran for the hills, spooked by an intensifying energy price crisis, and fled 'high-beta' stocks for safer investments, or moved money out of the stock market altogether. Bank of America also got hurt during the market sell-off, falling as low as $10.99 on February 11, 2016, a new 52-week low.
Five Reasons Why You Should Give Bank Of America A Chance
Bank of America has recovered from the market meltdown, partly aided by improving investor sentiment toward banks and better-than-expected Q1-16 results. That being said, though, Bank of America is nothing but a bargain at today's prices. I think five reasons stand out why buying Bank of America today is a no-brainer:
1. Bank of America's shares effectively are '65 cent dollars'. Accounting book value, or ABV, was $23.12/share at the end of the March quarter, shares sell for ~$15. Enough said.
2. An investment in Bank of America is a better deal today than it was a year ago, and, therefore, has a more appealing reward-to-risk. Why?
Bank of America's shares are ~4 percent cheaper today than they were a year ago, but the bank's book value is up Y/Y. Put differently: The margin of safety has only increased over the last twelve months. And that's good news for 'margin-of-safety-investors'.
3. Bank of America retains potential to grow interest-related income sources IF the Fed follows through with further interest rate hikes in 2016 (something that is to be expected since the U.S economy is chugging along just fine and employers are creating more jobs, which they do).
4. Higher net interest income and 'bull-market' earnings might tempt Bank of America into stepping up its capital return plans including more money put toward stock buybacks and, potentially dividends, pending regulatory approval. If Bank of America has the cash at hand, it will want to buy back more stock given the outsized discount to accounting book value.
5. Investor sentiment will normalize. Bank of America's shares sell for 65 cents on the dollar at the time of writing, which is not an equilibrium situation. This steep margin of safety is going to be exploited by more investors at some point. More investors trying to exploit Bank of America's undervaluation means more buyers, and, ultimately, higher share prices.
Your Takeaway
Bank of America looks like a really good deal to me here, but investors should not expect the share price to approach the bank's accounting book value fast. Rather, an investment in Bank of America is likely going to be a multi-year journey. All considered, at 65 cents on the dollar investors don't look like they are making a big mistake by buying Bank of America. The margin of safety is steep, and rate hikes could actually work as a catalyst for Bank of America's shares. And there is also a case to be made for a stepped up stock buyback and a higher dividend on the back of higher net interest income and bull-market earnings. Buy for capital appreciation.
Disclosure: I am/we are long BAC.
I wrote this article myself, and it expresses my own opinions. I am not receiving compensation for it (other than from Seeking Alpha). I have no business relationship with any company whose stock is mentioned in this article.