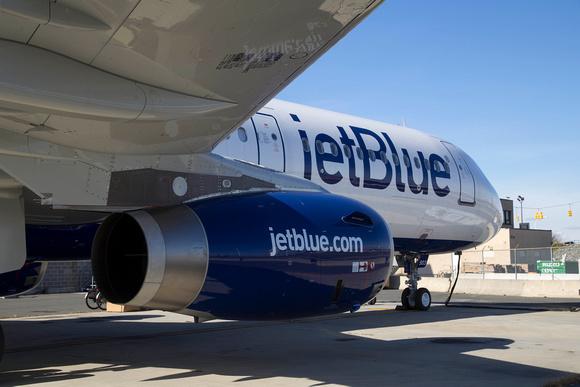 Image 1: A JetBlue aircraft
On April 26, JetBlue (NASDAQ:JBLU) made clear during an analyst question-and-answer session that the airline was seriously looking at potentially purchasing the A321LR after a bid to acquire Virgin America (NASDAQ:VA) earlier this month did not succeed. The aircraft would bring JetBlue an abundance of opportunities and may be a better use of cash than an acquisition of Virgin America would have been.
A321LR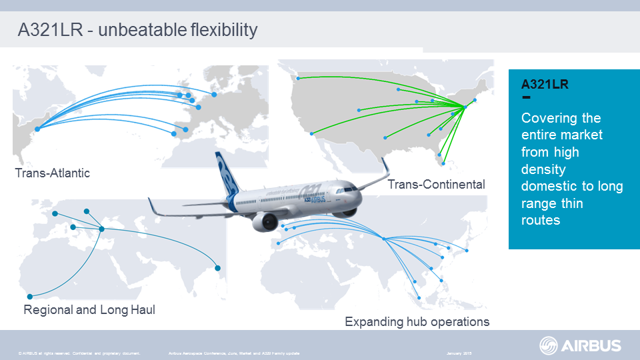 Img 2: A321LR marketing presentation
The A321LR is an aircraft recently launched by Airbus in response to several U.S. airlines looking for a viable transatlantic single aisle aircraft. The Boeing (NYSE:BA) 757 was previously used for these missions but has since went out of production with no replacement announced to date.
The A321LR features a 4,000 nautical mile range which would allow airlines to easily cross the Atlantic from the East Coast of the United States while burning 30% less fuel than the 757s it replaces.
JetBlue Transatlantic
For JetBlue, this aircraft would likely mark its entrance into the transatlantic market. There is a lot to be excited for JetBlue shareholders, besides the date which is still a few years out at the earliest.
The aircraft with a 4,000 nautical mile range would allow JetBlue to connect its hubs of New York JFK and Boston to Ireland, the UK, and much of Western Europe as shown in Image 2 above. The aircraft would allow JetBlue to enter the low-cost/long-haul marketplace, an area seeing substantial growth in recent years.
WestJet (OTC:WJAFF), a low-cost airline based in Canada and modeled after Southwest (NYSE:LUV) recently launched service to the UK and Ireland from Canada with Boeing 737 aircraft, similar aircraft to the A320 and A321 aircraft currently in JetBlue's fleet. Due to Canada's better geographic location, WestJet did not need an aircraft such as the A321LR to operate these routes. WestJet announced, though, that its first transatlantic route to Dublin, Ireland, was its most successful route launch ever. Norwegian Airlines has also launched several low-cost transatlantic routes from several European cities to the United States and has seen an incredible response, with load factors on its flights averaging 86%. Norwegian has seen strong growth and within a few years will be almost 4x as large based on current aircraft orders. As airlines on both side of the Atlantic consolidate, and fares are driven upwards, there is more and more demand for disruptors such as WestJet, Norwegian and JetBlue to come in and offer a compelling lower cost alternative.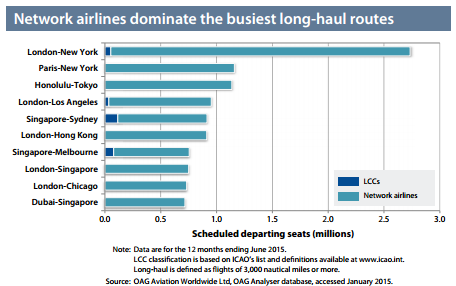 Image 3: Market share of low-cost airlines on long-haul routes
The low-cost airline business model in the long-haul market currently compromises around 3% of all seats offered, compared to the 20-30% it compromises domestically in most markets. With Southwest only recently beginning to fly anywhere outside of the United States, and Alaska Airlines (NYSE:ALK) now tied up with its Virgin America integration, JetBlue is positioned favorably to be the first mover in the United States to enter this fast growing market.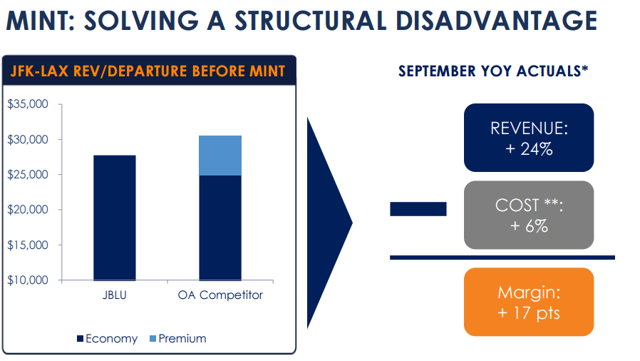 Image 4: Impact of Mint on revenue and margins
The JetBlue Mint product, which has been received very well by customers and has driven favorable financial results, would likely also do very well in the transatlantic market. With business class fares that generally cost a minimum of $5,000 when flying direct, JetBlue would be well positioned to win business from small and medium sized firms along with leisure passengers. JetBlue's Mint product, with introductory fares of $499 on transcontinental routes was an incredible success in a market where business class fares were less than half the price that they are currently when flying transatlantic. As the graphic above shows, adding Mint between New York and Los Angeles increased costs a mere 6% while growing revenue 24%, leading to a 17% increase in margins.
Passenger feed from European cities could also make domestic U.S. cities that were previously borderline viable to serve now viable. The transatlantic business would therefore enhance JetBlue's business in the United States while growing it abroad. Connections to Seattle, San Francisco and Los Angeles could be easily facilitated with the Mint product on these routes via a short stop in JFK or Boston.
Conclusion
JetBlue's long-haul ambitions do not end with the A321LR, and the airline said today that it would not rule out dedicated twin-aisle long-haul aircraft becoming part of its fleet at some point in the future. JetBlue's largest competitor, Southwest, has been very conservative over the years, sticking to all economy seating and refusing to fly anywhere outside of the United States until very recently. JetBlue's innovation and willingness to take risks such as its launch of Mint have proved very successful so far, and I believe a push into the transatlantic market would be no different, enhancing its business at home while growing business abroad.
Mint has proved to be a very profitable operation, so any push to expand the Mint offering will be positive for JetBlue's earnings growth. The success of WestJet and Norwegian, both of which have less brand recognition worldwide than JetBlue, bodes well for a JetBlue entry into the transatlantic market and overall make the stock a continued buy.
Disclosure: I/we have no positions in any stocks mentioned, but may initiate a long position in JBLU over the next 72 hours.
I wrote this article myself, and it expresses my own opinions. I am not receiving compensation for it (other than from Seeking Alpha). I have no business relationship with any company whose stock is mentioned in this article.