Microsoft (NASDAQ:MSFT) has appreciated approximately 50% over the past two years, and that's not including dividends. This is when I started looking at the company and purchased my first shares. Now I'm considering selling the position.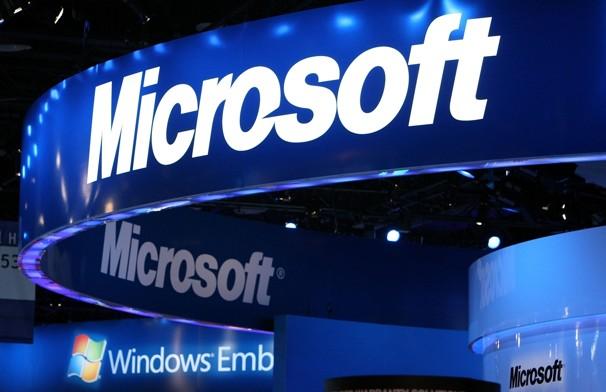 MSFT recently reported their Q3 earnings. Microsoft sold off after the earnings release and has an approximate market capitalization now of $404 billion. Nothing spectacular was reported during the earning call. I'm looking to outperform the market and a company with a $404 billion market cap will have a hard time doing this.
I've been considering selling my position in MSFT for a few months now because of the appreciation of the stock price and certain valuation metrics. With this appreciation MSFT now has an enterprise value of $350 billion. I have an estimate of $23.7 billion in free cash flow for FYE16, which gives us a 6.77% free cash flow yield against enterprise value. This cash flow yield is moderate for a large-cap stock that has some areas of growth. When I first purchased my shares the cash flow yield was around 10%. To even get back to a 10% yield it would take an increase of approximately $11 billion or a drastic decrease in share price.
With the cash flow yield below 10% its doesn't have the operating metric I like to see. My thoughts are if you want to out-perform the average market returns (9% roughly), you need to own companies that bring a cash flow yield above that. Yes, there is some growth areas for MSFT, especially with their commercial cloud offering that is currently at a $10 billion annualized run rate. MSFT forecasts this to be $20 billion by 2018-2019. This is one of their biggest growth areas and in the end it will only equate to around 22% of revenue.
Even with these growth areas, the market capitalization being so large, it takes huge cash flow increases to be meaningful. Think about, even if Microsoft adds $100 billion in value, that's only a 25% appreciation. Cash flow yields are a very important valuation metric for large-caps, since purposeful growth is hard to create. The law of large numbers still plague large companies.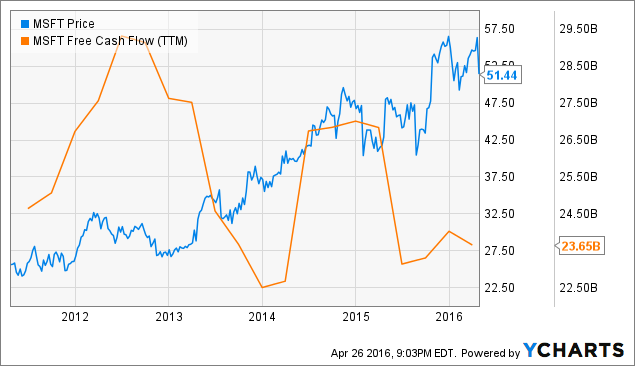 A lot of total returns that come from large companies are from the distributions of cash through dividends and buybacks. This is another reason why cash flow yield is very important. The higher the yield, the greater amount of cash that can be distributed through these vehicles.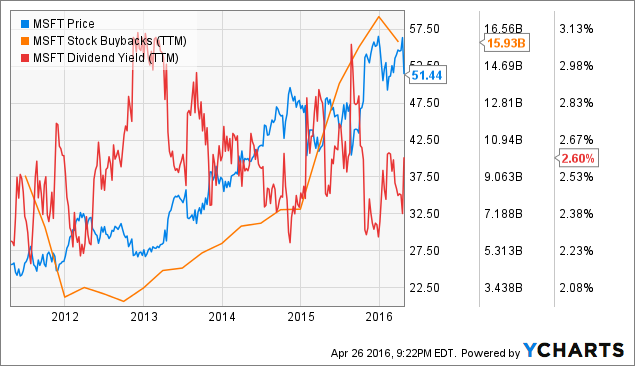 Concluding thoughts
Microsoft has protected downside risk with the $108 billion in cash and investments on the balance sheet. The company creates huge amounts of cash, but there are better opportunities out there if you're looking to out-perform the market. If you want to stay in the large-cap space Apple (NASDAQ: AAPL) might be a company to look at. I recently wrote an article on it and how it has a 14% cash flow yield (you can read it here). For dividend investors, MSFT offers steady dividends with increases to come, so I would hold if I was a dividend investor. If you're looking for an entry point as a dividend investor, I would wait until the dividend yield was above 3%, so a price target to buy would be around $48.
Disclosure: I am/we are long MSFT, AAPL.
I wrote this article myself, and it expresses my own opinions. I am not receiving compensation for it (other than from Seeking Alpha). I have no business relationship with any company whose stock is mentioned in this article.