ConocoPhillips (NYSE:COP) reported first-quarter earnings results on Thursday. The company lost $1.5 billion during the quarter, lowered its capex guidance for the current year and took on $4.6 billion in new debt. I believe the company could cut its dividend further in order to not grow the debt pile by too much and to keep production from declining further.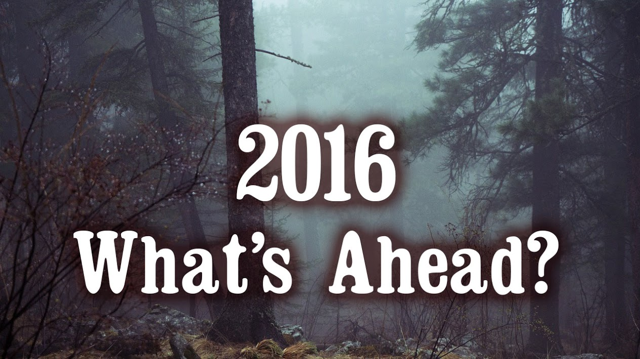 Click to enlarge
ConocoPhillips reported revenues of $5.0 billion for the first quarter, down 37% year on year. This was due to a combination of lower realized prices ($22.94 per barrel of oil equivalent in Q1 2016, versus $36.92 per barrel of oil equivalent in Q1 2015) and lower production numbers: in Q1 2015, the company averaged a daily production of 1.61 million barrels of oil equivalent - this number dropped two percent to 1.58 million barrels of oil equivalent in this year's first quarter. The fact that production would have been up when we exclude the impact of dispositions is, I believe, not material: ConocoPhillips sold producing assets in order to keep the dividend stable - it doesn't make a lot of sense to exclude that fact from the year-on-year comparisons.
I see the production decline as the bigger problem than the lower realized prices (those were widely expected). The lower production number due to dispositions will continue to hurt the company in future years when oil prices are higher again; the very low realized price during the first quarter will likely have been a one-time item, on the other hand.
Another fact that does not bode too well for ConocoPhillips' shareholders is the huge debt build-up we have seen in this year's first quarter: the company took on $4.6 billion in debt in just three months, bringing its total debt position to $29.5 billion (up from $24.9 billion at the beginning of the year).
This is a debt position which is in the same region as the debt pile of Exxon Mobil (NYSE:XOM), which has a debt position of a little less than $40 billion, with the difference being that ConocoPhillips' equity is valued at $60 billion, whereas Exxon Mobil's equity is valued at $370 billion, more than six times ConocoPhillips' valuation.
When we compare ConocoPhillips' long-term debt of $29.5 billion to its book value of $38 billion, we get to a debt-to-equity ratio of 78%, which shows the company's very substantial leverage build over the last years - five years ago, this ratio stood at 0.3. Taking on new debt is not necessarily a bad thing. Increasing debt levels can make sense when the company uses the debt for things that will increase future cash flows, e.g., in order to invest into its operations or to make acquisitions (see Shell's (RDS.A, RDS.B) move to take on debt in order to finance the BG acquisition, which will increase future cash flows). ConocoPhillips, however, has done the opposite: the company has taken on debt in order to finance a dividend that it should not pay anymore.
Taking on debt to pay the cash out to shareholders is not only not beneficial for future cash flows, but will actually hurt future cash generation, as additional interest expenses for the debt ConocoPhillips is taking on now will lower future earnings and future operating cash flows. I thus believe it would be best for the company to cut the dividend to zero (since ConocoPhillips is now rather unattractive for dividend investors anyway, with a dividend yield of just 2%). This would have meant the company would not have been forced to take on that much debt, which would mean a better position in the future. By cutting the dividend now, ConocoPhillips could focus on keeping the production rates stable (as it would not be forced to sell assets in order to increase cash flows), which would be beneficial for long-term investors, as selling assets at today's depressed prices surely won't get ConocoPhillips as much money as those assets would be worth in a couple of years when oil prices are higher again.
A dividend cut might lead to a small share price decline, but I believe this ultimately would be the best decision for the company, as the current strategy of burning through billions of cash each quarter, selling producing assets and taking on new debt just to keep paying the dividend does not seem like a value creating strategy. Once things are better (i.e., oil prices are higher) and the company's leverage has declined to a more reasonable level, ConocoPhillips could start paying a dividend again, but for the foreseeable future, the dividend does not look like the best use of the company's cash flows.
Takeaway
A huge revenue and earnings drop was expected, but ConocoPhillips' production decline and huge debt build were somewhat surprising. I believe another dividend cut would make sense, since the current strategy of selling assets and building up debt levels doesn't look sustainable, nor like a good move for the long term.
Things will likely be better in the current quarter and possibly the remainder of the year, but with oil trading in the low $40s, ConocoPhillips will remain cash flow-negative as long as the company does not cut its dividend.
Disclosure: I/we have no positions in any stocks mentioned, and no plans to initiate any positions within the next 72 hours.
I wrote this article myself, and it expresses my own opinions. I am not receiving compensation for it (other than from Seeking Alpha). I have no business relationship with any company whose stock is mentioned in this article.