Gilead (NASDAQ:GILD) has reported its first-quarter earnings results after the market close on Thursday, missing the broad market and analyst estimates as well as my estimates stated earlier. I take a look at what caused the earnings miss as well as how Gilead could fare in the future.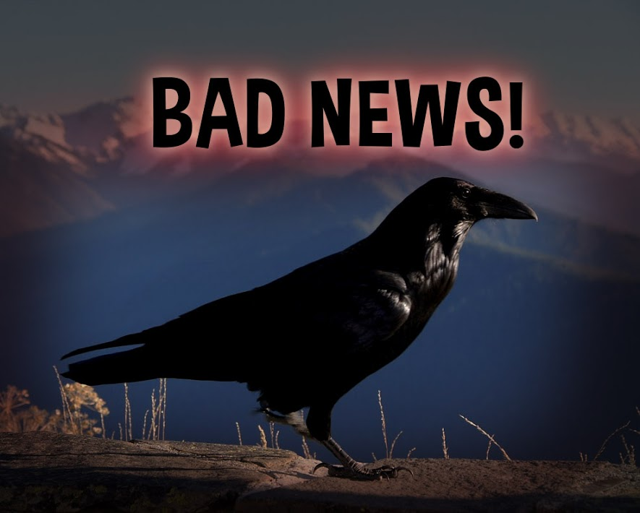 Click to enlarge
Gilead has reported $7.8 billion in revenues for the first quarter, up 3% year on year. Net income dropped significantly (due to a number of one-time items), non-GAAP net earnings dropped seven percent. Gilead's earnings per share came in 3% above last year's number.
It seems everyone, including me, was surprised by Gilead's earnings miss, since the consensus saw the company reporting a higher revenue number as well as higher earnings. Let's delve into what caused the miss and how Gilead was able to lose $700 million in revenues on a quarter-to-quarter basis.
Gilead's Harvoni once again has been the biggest contributor to the company's top line, with revenues coming in at $3.0 billion for the drug. This means a significant decline over last year's $3.6 billion in Harvoni revenues in Q1, due to a huge revenue decline in the US (whereas revenues in Europe, Japan and other international markets were up). Gilead's Harvoni revenues also were down $300 million in comparison to the previous quarter (Q4 2015).
Sovaldi sales were up by 30% on a year-on-year basis to $1.3 billion, but that number came in below the Q4 2015 number ($1.5 billion) as well. The quarter-to-quarter decline can be blamed on lower Japan and international revenues; Europe and US revenues have been stable.
Looking at Gilead's HCV revenues, we see broad declines on a quarter-to-quarter basis for Truvada (down 4%), Atripla (down 16%), Stribild (down 7%) and Viread (down 11%). Only Complera/Eviplera (flat quarter to quarter) and Genvoya (up 250%, albeit from a small starting point) showed more or less encouraging results.
We can sum up that HCV revenue declines were responsible for a $600 million drop on a quarter-to-quarter basis, whereas HIV revenues dropped by $120 million. Other (non-antiviral) product sales dropped by $20 million on a quarter-to-quarter basis.
The HCV revenue decline can be mainly blamed on lower Japan sales, although the reason is not entirely clear here: It could be the case that the country warehoused patients in the last quarter in order to treat them with cheaper Harvoni and Sovaldi in the second quarter (prices were lowered on April 1); in that case, we would likely see higher revenues in the next earnings report again. It could, however, also be the case that the fourth-quarter revenue number has just been unusually high, and that this quarter's lower revenue number is the base level at which we can expect future Japanese revenues (this could be the case if Japan treated a lot of those patients who needed treatment immediately in Q4 when Harvoni came to the market, thus the high revenue number would have been the result of a lot of pent-up demand only). The next quarterly results will surely show what investors can expect from Gilead's Japan business in the future.
Gilead's net income has been hit, declining on a year-on-year basis despite a higher revenue number. The reasons are mainly higher R&D expenses (up $600 million, up $120 million on a non-GAAP basis), higher cost of goods sold (up $310 million on a GAAP basis as well as on a non-GAAP basis).
The higher R&D expenses can be explained by the investments Gilead made into collaborations (upfront payments) as well as the progression of the company's clinical studies. Albeit being a drag on Gilead's bottom line, I believe higher R&D investments are nothing investors should worry about, after all the progression of GILD's pipeline and the expansion of the pipeline via collaboration agreements are needed in order to guarantee future revenue streams. The higher cost of goods sold can be explained by a $200 million litigation charge for Gilead's Sovaldi (and Sovaldi-based products); backing out that charge, cost of goods sold would have been up only slightly. The company's higher costs are not great, after all they lead to lower earnings, but due to the fact that they mostly can be explained by higher R&D investments and a one-time litigation charge, the numbers do not look too bad either.
Gilead's earnings per share number was impacted by a lower share count (as expected), the average number of diluted shares dropped by 10% on a year-on-year basis, which allowed for earnings per share growth despite net income coming in lower than in the previous year.
Gilead has reiterated its guidance:
(In millions, except percentages and per share amounts)
Provided

February 2, 2016

Net Product Sales
$30,000-31,000
Non-GAAP*
Product Gross Margin
88-90%
R&D expenses
$3,200-3,500
SG&A expenses
$3,300-3,600
Effective Tax Rate
18.0-20.0%
Diluted EPS Impact Related to Acquisition, Up-front Collaboration, Stock-based Compensation and Other Expenses
$1.10-1.16
When we calculate with the midpoint of the guidance (i.e. product sales of $30.5 billion, gross margin of 89%, etc.) we get to a (non-GAAP) net income estimate of $16.8 billion, which would equal $11.90 in earnings per share - lower than I had expected previously, but still not too bad for a company trading at less than $100 per share.
At the end of the quarter, Gilead held more than $21 billion in cash, thus the company could keep its shareholder returns at a very high pace in the current year (especially when we factor in at least $12 billion in additional free cash flows for the remainder of the year). In Q1, Gilead has spent $8.0 billion on share repurchases; the numbers in the next quarters will very likely come in below that number though. Gilead also still has the opportunity to make one or more sizeable acquisitions with the cash the company holds, which seems like an even better idea right now, as it has apparently hit the threshold where organic growth is no longer possible for the time being.
Takeaway
Gilead missed estimates, which is something nobody expected - after all the company has beat estimates continuously for a while. Gilead's revenues declined on a quarter-to-quarter basis, which was primarily due to lower Japan revenues, which could be explained by the warehousing of patients ahead of price cuts in April.
Higher R&D expenses (this is not a negative, I believe) and a one-time litigation charge hurt Gilead's net income, but the substantially lower share count allowed for earnings per share growth nevertheless.
Gilead has reiterated its guidance for the current year, which still does not look too bad as a base estimate, but it will be interesting what management says about the company's strategy going forward, regarding cash returns to shareholders and acquisitions.
Disclosure: I am/we are long GILD.
I wrote this article myself, and it expresses my own opinions. I am not receiving compensation for it (other than from Seeking Alpha). I have no business relationship with any company whose stock is mentioned in this article.